Installed a piece of software that is full of ads? Or want to use a modified game or app on your computer without worrying about data privacy? Well, in that case, you can completely stop the program or software from using the internet on your PC. In this article, we'll tell you a quick method to block an app from accessing the internet on Windows 10.
Related- How to Show Internet Speed on Windows 10 Taskbar
Block an App from Accessing the Internet on Windows 10
Windows comes with a built-in firewall tool. Using it, you can quickly cut off the internet permission for any program installed on your computer. This will stop that particular application from connecting to its servers, uploading any data, or loading annoying advertisements.
Steps to Block Internet Access for Apps on Windows 10
1] Open the Start menu by pressing the Windows key.
2] Here, search for "Windows Firewall," as shown below.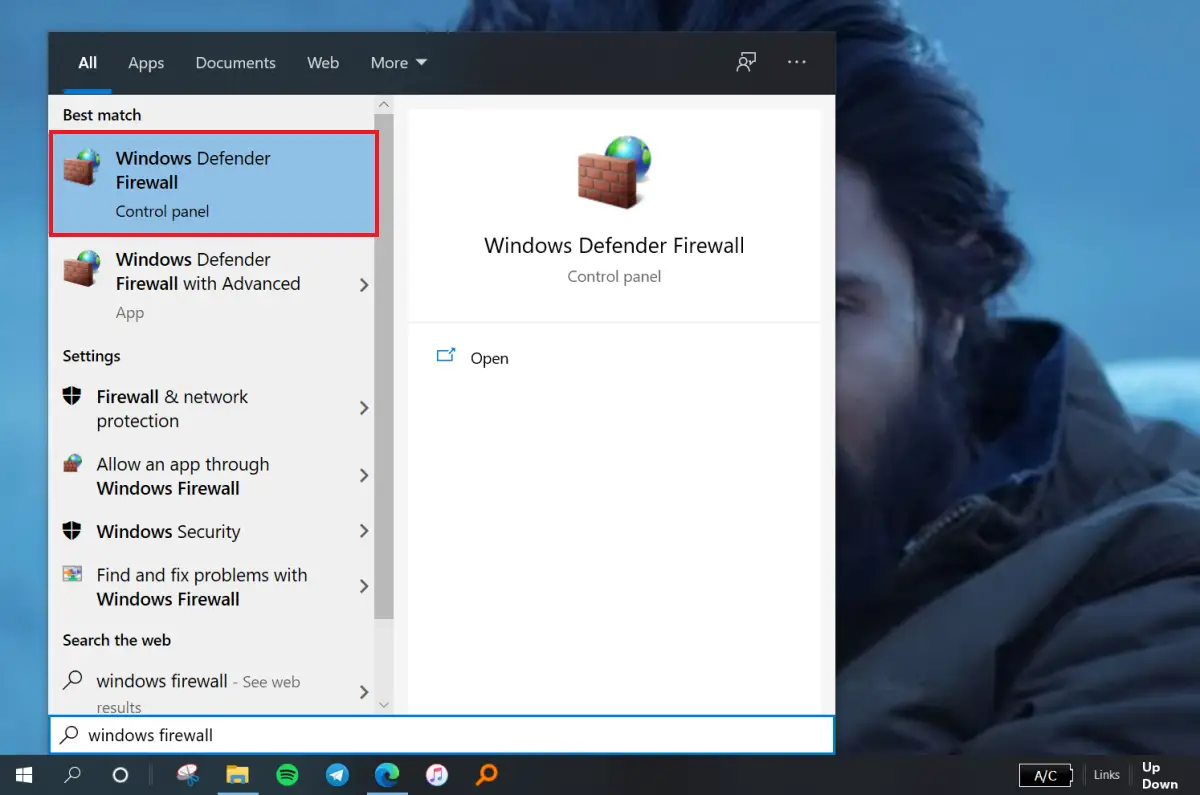 3] Click the Windows Defender Firewall from the search results.
4] Once it opens, click Advanced Settings given at the bottom of the sidebar at left.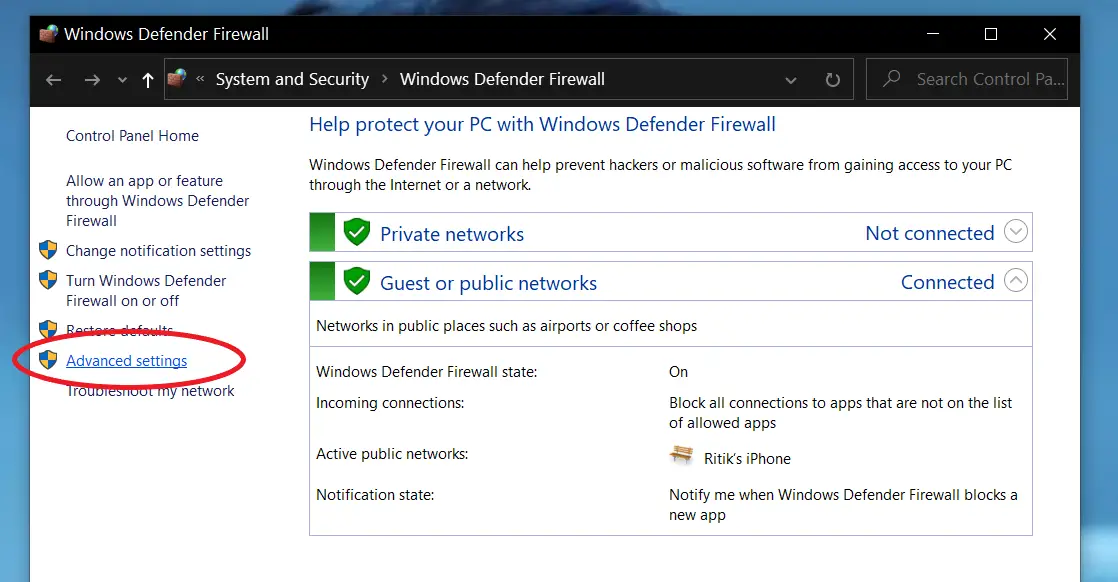 5] On the next screen, select Outbound Rules from the sidebar at left.
6] Then, click on New Rule. You'll find this option in the menu on the right-side.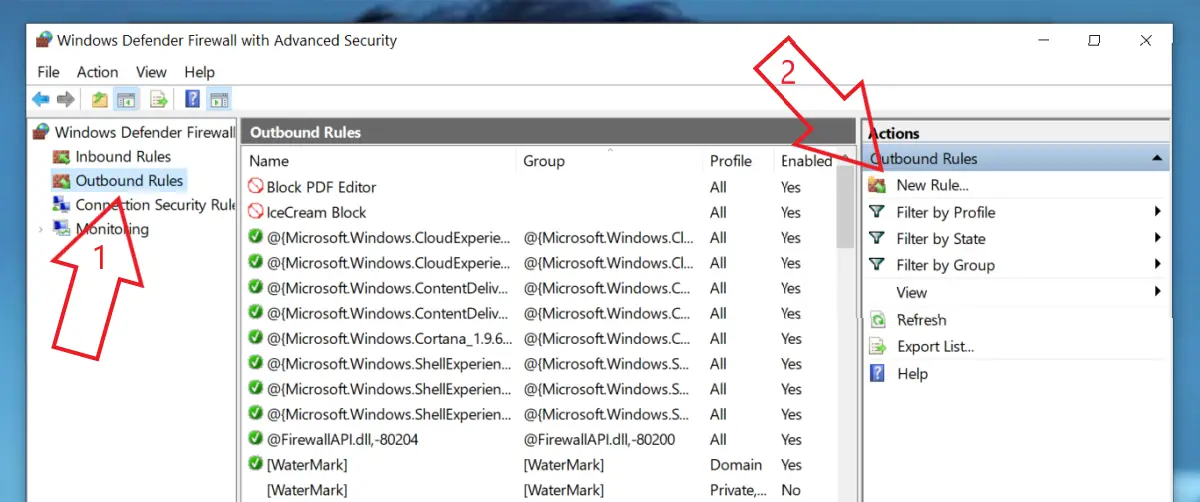 7] Once the 'New Outbound Rule Wizard' window opens, select Program, and tap Next.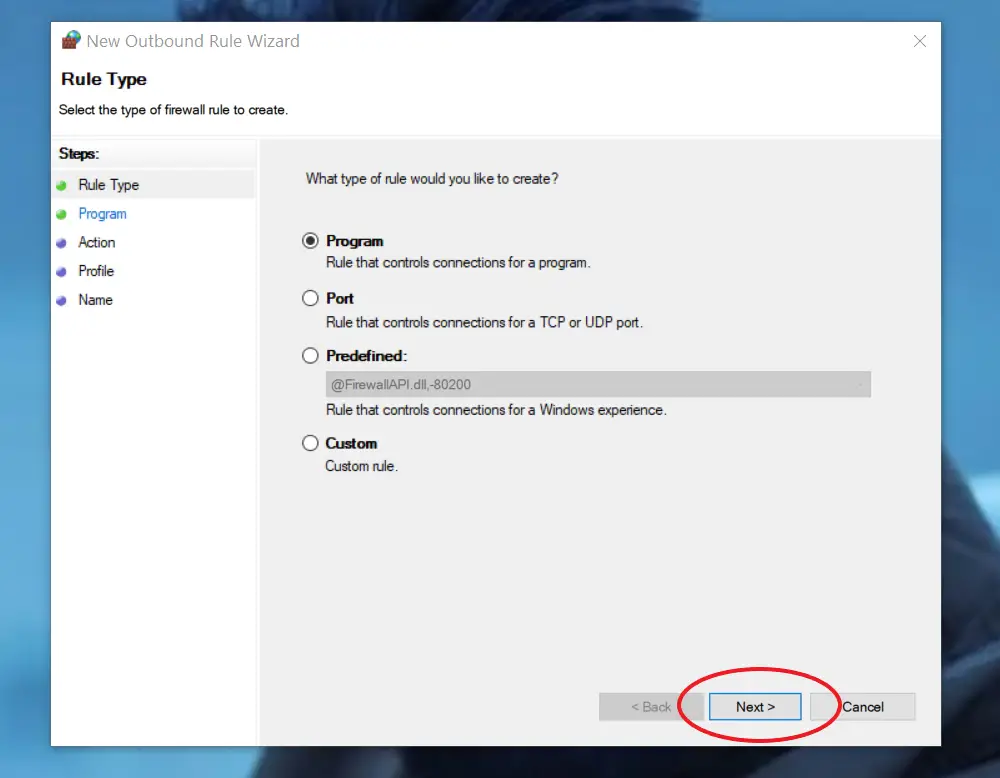 8] Then, click on This program path. Browse and select the program you want to block from connecting to the internet.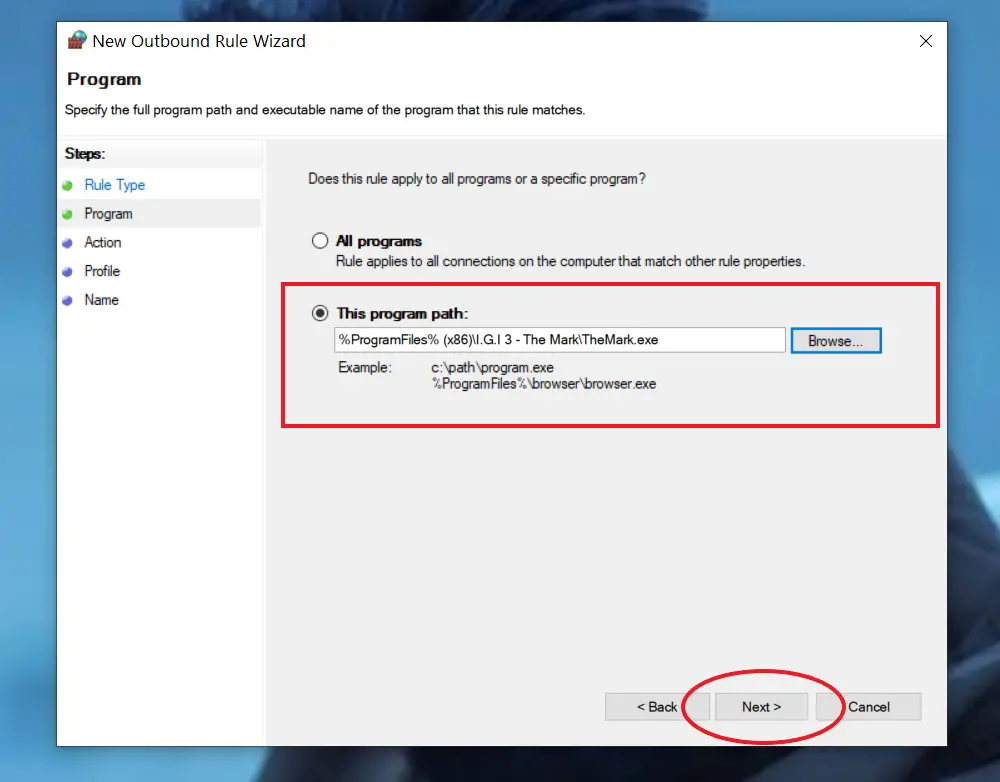 You can select the program's executable file in the "Program Files" directory in your drive. If unsure, right-click an app, click More, and select 'Open File Location' to know where it's located on the drive.
9] Click Next. Now, select Block the Connection.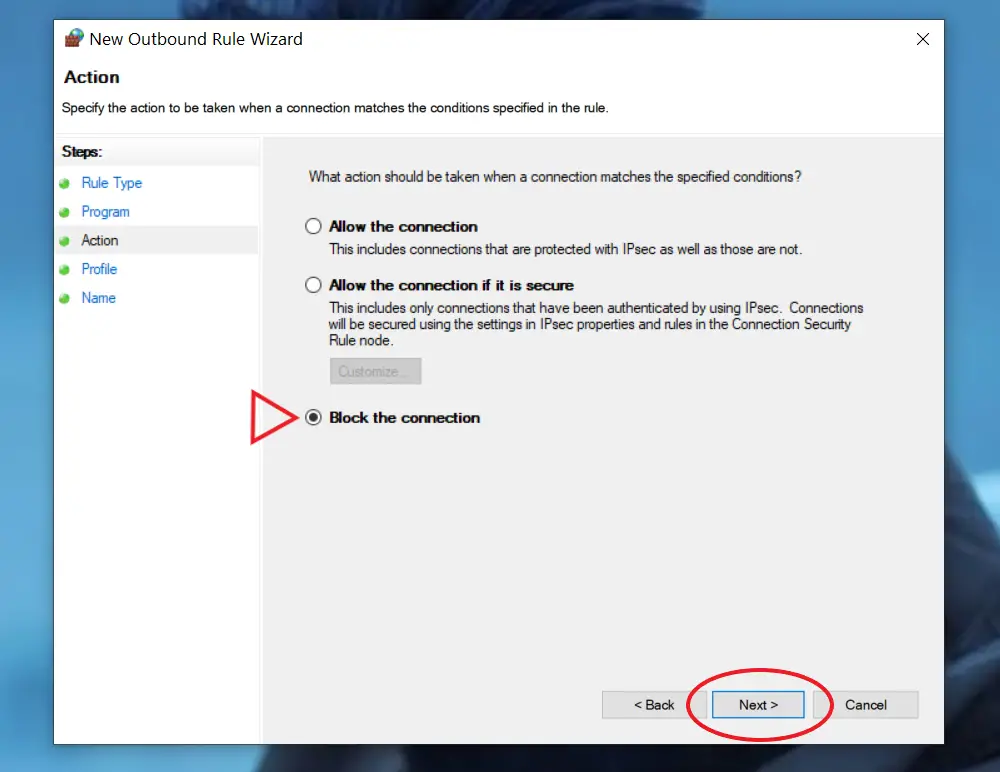 10] It'll now ask you to select when to apply this rule. Here, select all three options- Domain, Private, and Public.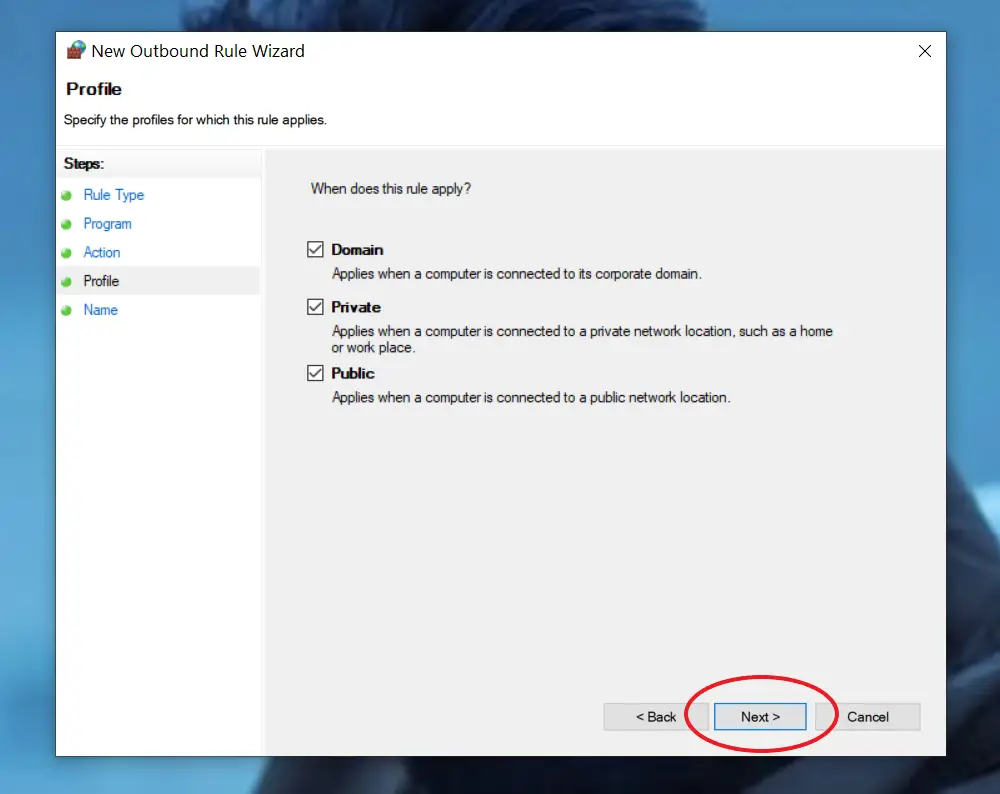 11] Name the rule. Add a description if required (optional)—press Finish.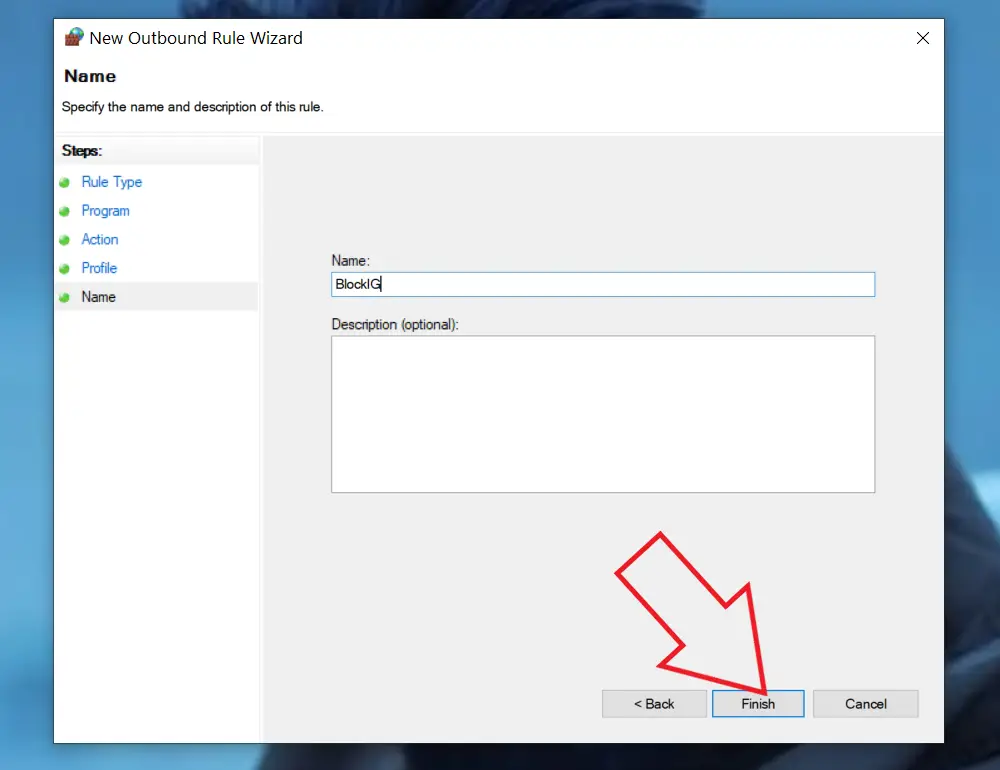 That's it. The Windows Defender Firewall will now automatically block any internet connection access requests from that particular program. You can repeat the method for other programs that you want to stop from connecting to the internet.
Wrapping Up
We hope that you're now able to block internet access for apps on Windows 10. This could help people who want to stop apps with ads, automatic updates, and modifications from connecting to the internet. That said, if you have any other related doubts or queries, feel free to put a comment below.
Also, read- How to Stop Apps from Launching at Startup on Windows 10