If you're an active Twitter user and have bored with the white background and blue color theme, well you can change it the way you like it more. Yes, it's possible to switch over to a different color theme on Twitter as well as to change your profile background. In this article, we will tell you how to change your Twitter background to a dark mode as well as two other ways to customize your Twitter profile. Read on to know more!
Also, read | Hate Twitter's New Design? Here's How to Get Old Twitter Back
How to Customize Twitter Profile
1] Go to https://twitter.com/ and log into your Twitter account.
2] Now, click the three dots More option from the side menu and select Settings and privacy.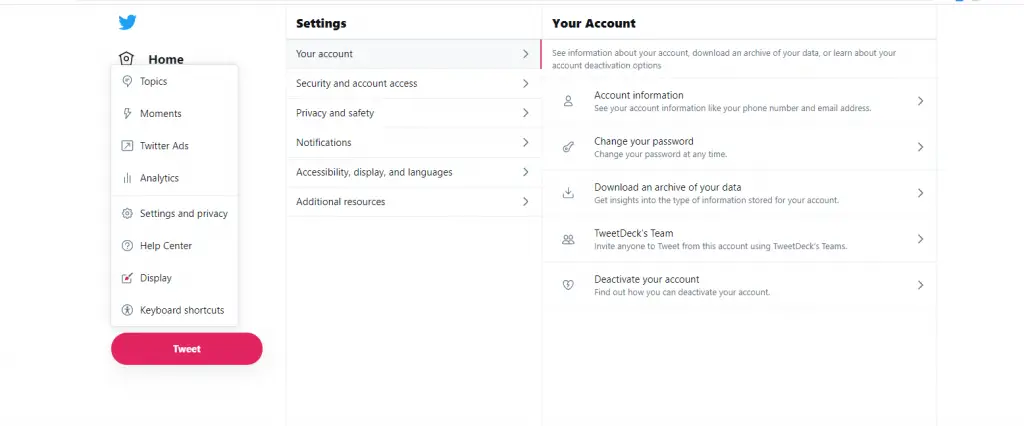 3] From there, go to Accessibility, display, and languages, and then click on Display.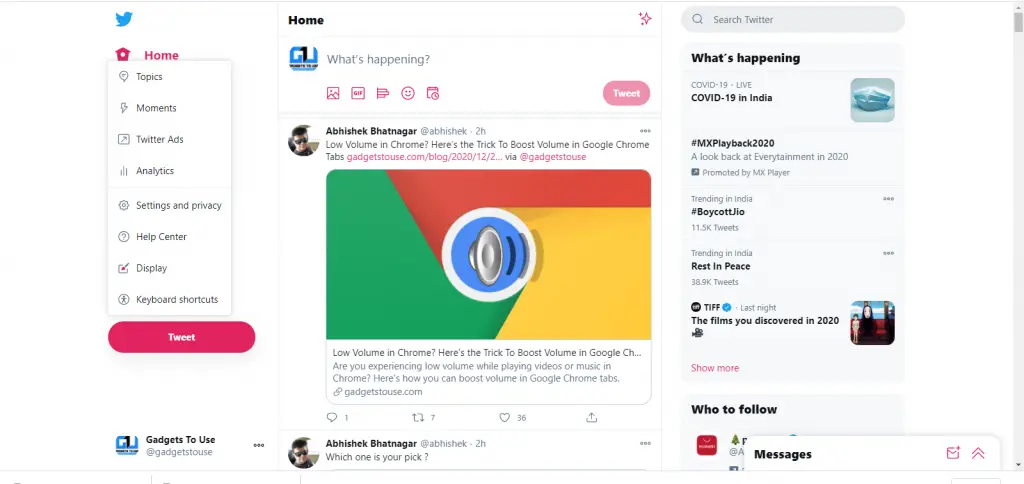 4] Here you will see three options to customize your Twitter profile- Font Size, Color, and Background.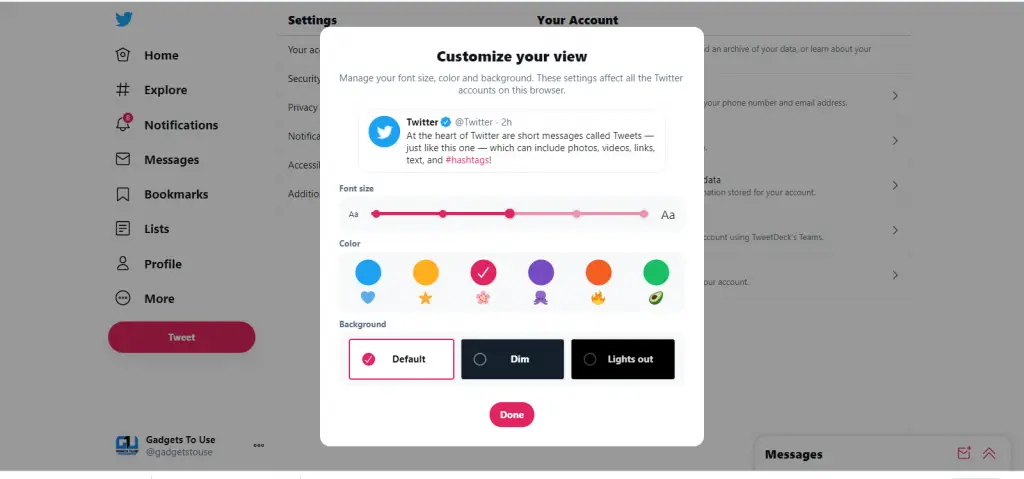 5] To change the font size, select the bar and drag it to the right to make a bigger font and to left for a smaller font.
6] Select any color from the given options to change your Twitter profile's color. You will see links, menu buttons, and hashtags in that color after changing that.
7] Lastly you can choose Dim or Lights out from the backgrounds to make your Twitter look like night mode.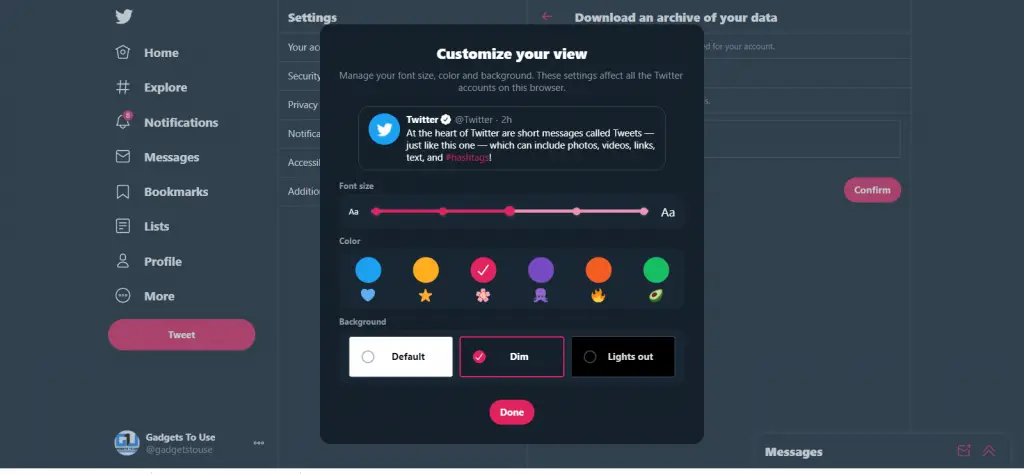 The background will be changed for your profile on that browser. All these changes will show the effect on all the accounts you are signed in that browser.
This way you can customize your Twitter profile to give it a new personalized look. For more such tips and tricks, stay tuned with Gadgets To Use.