WhatsApp users are now getting a pop-up regarding the new privacy policy update. The pop-up informs that service will now be sharing user data with other Facebook companies. One can ignore it by clicking "Not now," but you'll have to accept it before Feb 8 to continue using WhatsApp services. Now, there's a lot of confusion regarding the new update, whether your data is safe and if WhatsApp will start showing ads. But is that so? Let us dig into WhatsApp's new privacy policy update and find how it affects us.
Also read: How Apple Became Hypocrite With The iPhone 12 Launch.
WhatsApp Privacy Policy Update: Things to Know About WhatsApp's New Data Sharing Policy with Facebook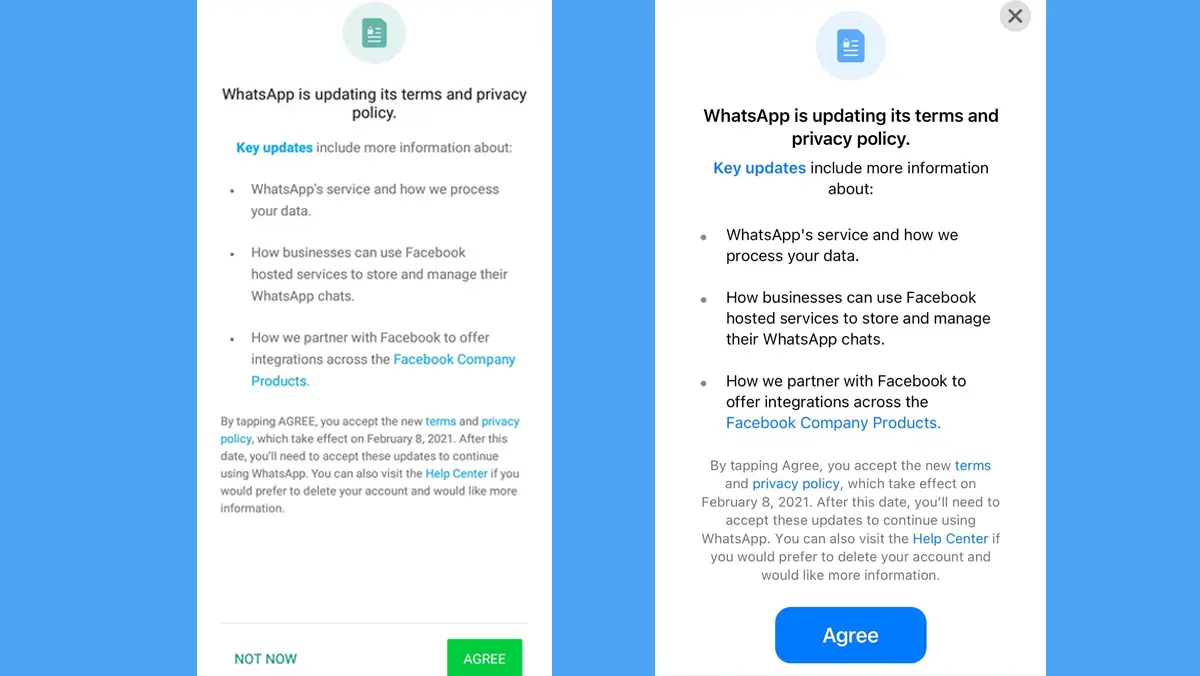 According to WhatsApp, users must accept the new privacy policy and the terms and conditions before Feb 08, 2021. If you fail to do so, you may not be able to use its services. The new changes are about how WhatsApp shares your data with its parent company Facebook.
1. What Has Changed?
When initially acquired by Facebook in 2014, WhatsApp assured its goal is to know "as little as possible." It was a privacy-centric messaging app, and the same used to reflect in their privacy policy.
However, the new privacy policy shows that the giant is no longer focusing on being privacy-centric. It says that Facebook and other Facebook companies can now access all of the data collected by WhatsApp.
In the past, you had the option to not share your data with Facebook. But the option is no longer present now.
2. What Data is Collected by WhatsApp?
WhatsApp collects a lot of data on your phone. This includes your phone's make and model, its operating system, battery status, your time zone, signal strength, GPS location, and IP address. It also keeps track of how you use WhatsApp, followed by Group details, Profile pictures, and About Info.
Moreover, the giant also stores information about payments (for people who use WhatsApp Pay).
3. What Data is Shared with Facebook and Other Facebook Companies?
As mentioned, almost everything collected by WhatsApp is now shared with Facebook and other Facebook companies. It also includes what you share on WhatsApp. The data can be used to bring you more personalized recommendations, ads, offers, and content on Facebook, Instagram, and others.
4. What Data is Shared with Business Accounts?
If you interact with a business account on WhatsApp, Facebook might share your data with several people at the business. Your data may also be shared with other third-party services working with that business.
5. Will WhatsApp Start Showing Ads Now?

The previous privacy policy said, "We do not allow third-party banner ads on WhatsApp." However, the new policy adds an unusual line that says, "If we ever do, we will update this policy."
Given the change, we strongly think WhatsApp may integrate some level of advertising in the future. According to our sources, Facebook may also start pushing discounts and offers by integrating them to stories or under a new tab in WhatsApp in the coming time.
6. Are Your Messages & Photos Secure?
According to WhatsApp, your WhatsApp messages and photos will not be shared on Facebook or any other Facebook company. The messages are still end-to-end encrypted, and they store your messages once they've been delivered.
However, we feel that while other people or interceptors may not be able to read these messages, WhatsApp may still capture keywords using its algorithm to know your interests.
7. How Will it Affect You?
Once you agree to the new privacy policy (which is compulsory), WhatsApp will start sharing your data with Facebook to improve your Facebook ads and product experiences by bringing more personalized ads, recommendations, offers, and other content.
For example- You share the link of a particular product or talk about it with your friend on WhatsApp. Facebook uses that information to show you relevant ads and similar categories of products you may be interested in.
8. Why is Facebook doing it?
WhatsApp is a service used by millions of people across the globe. It has almost 1.5 billion monthly active users, making it the most popular mobile messenger app worldwide.
Facebook is now planning to cash in the same by using it to collect data for pushing products and advertisements. Once it happens, WhatsApp will make up for a good revenue maker. And as we all know, "if it's free, you're probably the product."
9. Is it Safe to Delete WhatsApp Account? Should You Switch to Telegram or Signal?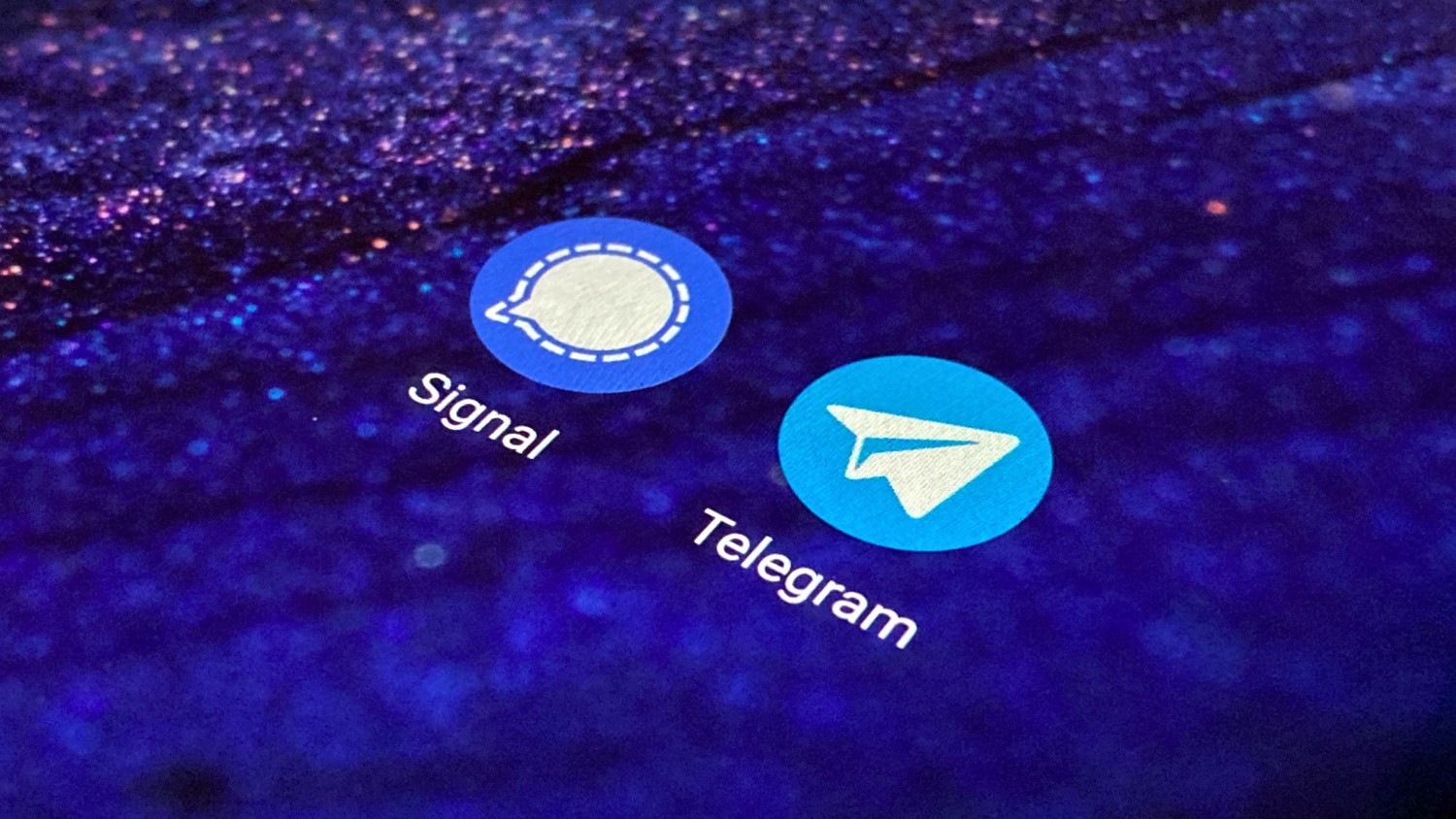 WhatsApp gives you an option to delete your account under account settings in the app. However, you would be surprised to know that deleting your account does not delete all of your data from the platform.
The data related to groups you created or the data other users have, like the messages you sent, may not be deleted even if you delete your account.
If you are concerned about privacy, it is indeed a good time to switch to an open-source messenger like Telegram or Signal. Telegram is already quite popular in India and can be a potential replacement for WhatsApp. However, the latter has become a household name, and it may be difficult to make everyone switch.
10. What Can We Do?
As of now, we cannot do anything. We can expect something to change only if the government plans to make stricter data protection and privacy laws in India.
If you recall, Apple was forced to include chargers in the iPhone box in Brazil and earphones in France due to government intervention. So yeah, something can change only if the government intervenes.
Final Words
WhatsApp is no longer the privacy-focused messaging app it used to be. Facebook is indeed trying to use it as a tool to collect data and generate revenue. Unfortunately, we as users don't have any option but to accept new changes if we want to use the services.
Anyway, what are your thoughts on it? Will you be switching to a different messaging platform like Telegram? Those who have agreed to the new privacy policy, have you started seeing more targeted ads on Facebook? Do let me know in the comments below.
Also, read- Opinion: How Smartphone Brands Are Minting Money By Removing Charger from the Box