Google Sheets automatically saves every edit you make in the document. This can be highly useful when you want to restore a previous version of the document. But at the same time, other readers can view your edit history. If you don't want others to see your edit history, follow our guide below to delete Google Sheets Revision History, i.e., Edit History on your computer.
Delete Google Sheets Revision History or Edit History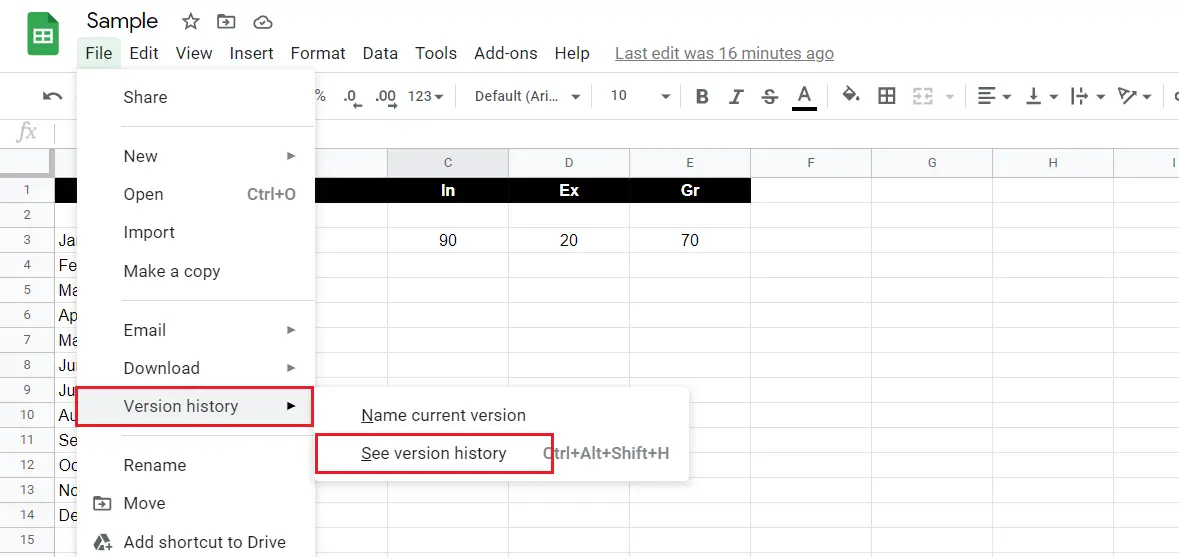 Google Sheets doesn't offer a dedicated option to delete the edit history. Instead, it is automatically removed after some time. So, if a client has access to the sheet with edit permission, they can easily access the version history.
Fortunately, we do have a possible workaround to delete Google Sheets edit history. You can do it by creating a copy of the sheet. The new copy will only show the current version's data- it will not contain any previous revision history.
How do you access version history? You can do it by clicking on File > Version History > See Version History. 
Steps to Remove Edit History from Google Sheets
Open the Google Sheet on your computer.
Click on File in the menu at the top-right corner.
Now, click on Make a Copy from the drop-down menu.
Once the window pops up, select "Share it with the same people" and "Copy comments" if you want to keep these things from your previous document.
Tap OK.

That's it. A new sheet will now be created without any previous version history from the original document. You can verify the same by clicking on File > Version History > See Version History.
You can now share this new sheet with the people you want without worrying about them seeing your edit history. You can also delete the old sheet if you want to.
Wrapping Up
This was all about how you can delete Google Sheets revision history. As noted, there's no direct option to do so. But you can still do it by creating a copy of the document and sharing the same with others. Do let me know if you have any other doubts or queries in the comments below.
Also, read- Google May Delete Your Google Account After June 1, 2021: How to Stop It