If you regularly shop online, you might have heard of people receiving fake or clone products instead of those they ordered. Especially during festive sales, we see many online fraud cases wherein customers get wrong, damaged, or fake products from online shopping websites like Amazon and Flipkart. So, what to do if something like this happens to you? Well, here's how you can get a refund if you get a fake product from Amazon or Flipkart.
Related | 3 Ways to Get Free Amazon Prime Membership For One Year
Got a Fake Product from Amazon or Flipkart? Here's How to Get a Refund
Amazon and Flipkart keep a strict check on everything. However, there's still a possibility of getting cheated by a fraud seller, company executive, or courier guy. If it's the delivery guy, the packaging will likely be tampered with to remove the product and repacked again. So, while taking delivery, look for any cuts or extra taping on the package. Do not accept if it seems altered in any manner.
1. Record a Video While Opening the Package
Always record a video while opening any package you receive. The product's packaging and your information slip should be properly visible in the video. You can later use this as proof if it turns out to be a wrong item, a duplicate/ fake product, or an empty box.
Ideally, it's better to record and open the package in front of the delivery executive. However, if you want to open it later, start the video recording before tearing the packing and make sure to show the parcel along with a clear view of your order details. Then open the parcel and check the product.
Failed to record a video? Click all the necessary images, including the package and the product received, including all the tags. Unfortunately, images may not help much as they aren't as solid proof as a video.
2. Contact the Amazon/ Flipkart Customer Care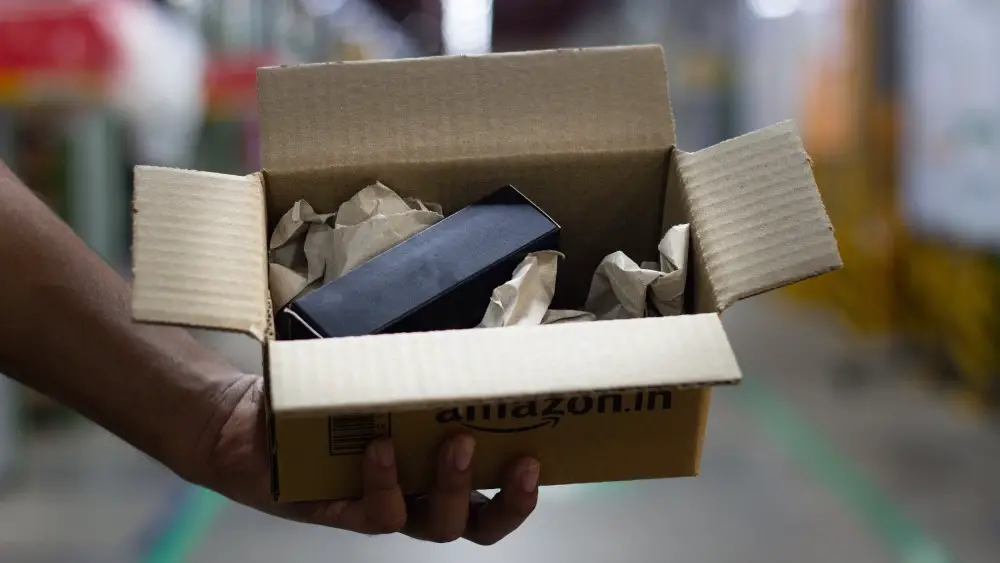 If you have received a fake product or something which you did not order, reach out to Amazon and Flipkart customer care with the proof. Ideally, it would be best to mail them explaining the situation while attaching all the required images and videos.
Amazon is quite liberal in this case. For products that cost just a few bucks, they'll likely issue you a refund without any hassles. However, for expensive products, they will demand valid proofs and perform a thorough investigation.
Hey guys, as we talk now the customer has been promised a refund by @Flipkart – thanks a lot for your support 🙏 https://t.co/y51Z16o6UC

— abhishekbhatnagar.eth (@abhishek) January 25, 2021
Other Ways to Get Faster Refunds for Online Shopping Frauds
If you have strong evidence, you can raise the issue on social media for faster resolution– you'll likely get a refund for the fake or duplicate product received from Amazon or Flipkart. Tweet your case with valid proofs and tag us on Twitter at @abhishek and @gadgetstouse. We'll try to help you reach a larger audience.
In the case of serious issues with Amazon, you can also try reaching out to [email protected]. Just make sure to mention your problem and other details clearly. There are chances that Jeff's team will get back to you with a proper resolution.
3. Lodge a Complaint with Consumer Helpline
We've seen instances wherein the Amazon/ Flipkart customer care failed to refund the customer even if the case was genuine. If you have valid proofs like video and images and feel that you're not getting a proper resolution, you can reach out to the consumer forum.
You can reach out to the Consumer Helpline in case of the following issues:
Package not delivered
Refund not given by Amazon or Flipkart
Defective product delivered
A wrong package delivered
Empty package delivered
Return request rejected for the damaged or duplicate product.
Fraud by Amazon or Flipkart Seller, etc.
To file a Complaint Against Amazon or Flipkart in the Consumer Forum:
You can call 1800-11-4000 or 14404 to register your grievance.
You can SMS on 8130009809 and wait for them to get back to you.
Register your grievance online by signing up here.
All of the details can be viewed on National Consumer Helpine's official website. Furthermore, you can either consult consumer grievance redressal forums or submit a formal complaint under the Consumer Protection Act, 2019. One can approach the Consumer redressal forums or consumer courts present at the district levels.
Tips to Follow While Shopping Online
Always buy from trustworthy websites. Check the URL as well.
Check the Seller's rating and reviews before ordering the item. I prefer reputed sellers like Cloudtail India, Appario Retail, Darshita Etel, etc., on Amazon and SuperComNet, TrueComRetail, and more on Flipkart.
Always prefer buying "Flipkart Assured" or "Amazon Fulfilled" items. These products are stored, packed, and dispatched by Amazon/ Flipkart and have lesser fraud chances.
Check the product's return policy before placing an order.
Do not accept the parcel if it looks tampered with. You'll get a refund for rejecting the delivery.
Record a video while opening the package. If you're not at home, ask the person who receives the product either not to open it or record a video while doing so.
Wrapping Up
This was all about how you can get a refund if you receive a duplicate or fake product from Amazon or Flipkart. Usually, most of the fraud cases are solved by nudging the customer care, while others can be settled through social media.
However, if it doesn't help you, go ahead and complain to the consumer helpline. You can also approach the consumer courts for legal aid. It's your hard-earned money, and you shouldn't let it go. Feel free to reach out to us on Twitter in case of any related issues or queries.
Also, read- Your Guide to Buy Best Smartphones in Amazon and Flipkart Sale in 2021
You can also follow us for instant tech news at Google News or for tips and tricks, smartphones & gadgets reviews, join GadgetsToUse Telegram Group or for the latest review videos subscribe GadgetsToUse Youtube Channel.