The Clubhouse App has been trending lately on social media. If you haven't heard about it yet, it's an audio-only social networking app where people talk about business growth and a large variety of topics that they want to explore. If you're on the Clubhouse app, there are a couple of things you can try. From getting an invite for free to blocking someone and creating your own room, here are some handy Clubhouse App tips and tricks that you can use on the platform.
Related | Twitter Spaces vs. Clubhouse: Masses vs. Elites
Top 11 Tips and Tricks for the Clubhouse App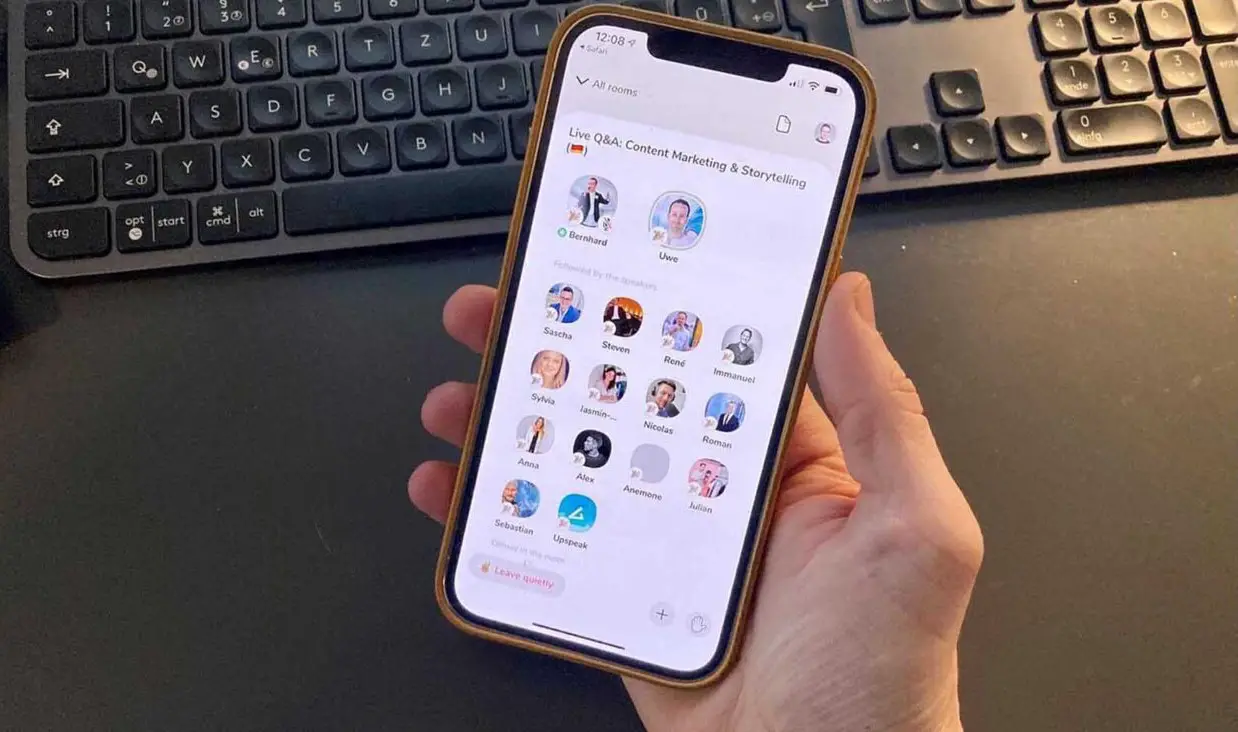 Clubhouse lets you interact with other people using your voice. All you need to do is specify your interests, follow your friends and other people and join the rooms wherein others talk about topics that either may interest you or want to explore.
As of now, the Clubhouse is available only on iOS. The Android version is yet to be released. Also, it works on an invite-only basis– a classic model to create a buzz and demand. We'll talk more about getting invites below.
If you're an iPhone user and managed to join Clubhouse, there are a couple of things you can do for a better experience on the platform. Below are some useful tips and tricks that one can use in the Clubhouse app.
1. Join Clubhouse without Invites
Since Clubhouse works on an invite-only basis, you can join only when someone invites you on the platform. And the sad fact is that members get a limited number of invites. However, we do have a workaround to join Clubhouse without wasting anyone's invites.
To start with, find someone who's already a Clubhouse member- you both need to have each other's contact saved on your iPhones. Then, sign up on Clubhouse and reserve a username. The other person will get a notification to help you join. Just ask them to tap on "Let them in," and you will be accepted on Clubhouse without wasting any invites.
Tip: Make sure to reserve your unique username before someone else grabs it. Since Clubhouse is a new platform, there's a high chance of you getting the username of your choice.
2. Invite Your Friends
Existing Clubhouse members get only 2 invites by default. So, make sure you use these invites to let your friends join the platform. You can also use the trick given above to let them in without wasting any invites.
To invite other people to Clubhouse:
Open the Clubhouse app on your phone.
Click the mailbox icon with a star at the top.
Here, you'll see all your contacts.
Tap the Invite button next to the person you want to invite. Then, send the SMS with your invite link.
How does it benefit you? It helps you bring relevant people to the platform and gives you extra exposure by linking your profile to their profile. If you invite someone, Clubhouse will show that you nominated them- people who visit their profile can tap your name to open your Clubhouse profile.
3. Add Your Bio
Bio plays a significant role in letting others know who you are and what you do. Unlike other social media platforms, you can't show much on your Clubhouse profile except for the bio. If you want to gain followers, make sure you have a good bio that should give others an idea of your interests, expertise, and profession.
To add your bio in the Clubhouse app:
Click your profile icon at the top right corner.
Here, tap your bio.
Update your bio and tap Done.
4. Change Your Profile Photo
If you used the social media option during signup, Clubhouse would automatically grab your profile picture. However, if you want to change it, you can do it using the steps below.
Click your profile icon at the top right corner.
This will open your profile page. Here, tap your profile photo.
Again, tap your photo and choose a photo from the gallery.
Click Done to finish.
5. Start Your Own Room
Want to start a discussion on the topic of your interest? Well, you can create your own room instead of waiting for someone else to create one.
To start your own room in the Clubhouse app:
Open the Clubhouse app.
Click the green-colored Create a Room button.
Select whether the room will be open for everyone, your social circle, or closed.
Then, click on Add a topic.
Tap Let's Go to start.
Note that room name and description are important in convincing others to join- it's the only thing people see before joining your room. Also, set your room setting to everyone if you want anyone from around the globe to join your room.
6. Check Upcoming Events
You open Clubhouse, join a seemingly interesting room and engage in the conversation while forgetting that you had to send an important email- quite possible, right? This is how Clubhouse can often disrupt your schedule.
Hence, it's always better to check and pre-plan for the upcoming events. To check upcoming events, all you need to do is tap the Calendar icon at the top. Here, you'll see all the upcoming conversations- you can tap and add them to the calendar, add a reminder, or copy the link.
7. Join Clubs
Apart from rooms, people can also create clubs in Clubhouse. Rooms are temporary, while clubs are permanent where people join and get notified for every chat room started by the club.
To join a club on Clubhouse, tap the Club name and click the Follow button. If a room is associated with a club, the club name will appear right above the room name with a green-colored home icon.
8. Hide Rooms You Don't Like
Clubhouse gives you the option to hide rooms that you don't want to see in your feed. To do so, all you need to do is swipe right on the room and click the Hide button. You can also hide the room by swiping all the way to the right.
9. Re-customize Your Interests
While signing up, Clubhouse asks about your interests using which suggests you rooms to join. However, if you selected the options in a hurry or want to change your preferences:
Click your profile icon at the top right corner.
Once on the profile page, tap the Gear icon on the top right.
Here, click on Interests.
Add your interests for personalization.
10. Search People in Room
People who follow you can see and join the rooms you're in. This can make things awkward if you're talking about something personal and someone from your circle who you don't want to listen to is present in the room.
Thankfully, Clubhouse gives the option to search for people in a room as it's quite tedious to scroll and check every person if the room is crowded.
To search people in a room on Clubhouse:
When in a room, click the three dots at the right.
Click on Search.
Search for the person's name to find if they're in the room.
11. Block People on Clubhouse (Prevent them from Entering Your Room)
To block someone on Clubhouse, go to their profile page, click the three dots and select Block. Once you block someone, they will not be able to see or join any room that you create or in which you are a moderator or speaker.
If a person you blocked is speaking in a room that would otherwise be visible to you, that room will be hidden from your feed. Although there'd be a capsule at the bottom of your feed to let you know that the hidden room exists- you can tap the capsule to reveal the room.
Bonus- Record Clubhouse Conversations, Dark Mode
Clubhouse currently doesn't let you record the audio conversations, which could disappoint people who want to save the audio chat for a later reference. Thankfully, there are several workarounds to do so. Check out these ways to record Clubhouse conversations.
Also, the app doesn't have a built-in dark mode yet. However, there are some workarounds through which you can switch to the dark theme. Here are three ways you can enable dark mode in the Clubhouse app for Android and iOS.
Wrapping Up
These were some of the handy Clubhouse App tips & tricks you can try while using the platform. Anyway, how's your experience with Clubhouse so far? Do comment down below. Also, do let me know if you have any other Clubhouse tricks or hacks in your mind.
Also, read- Koo App: How to Signup, Tips & Tricks, and More on Indian Twitter Alternative.
You can also follow us for instant tech news at Google News or for tips and tricks, smartphones & gadgets reviews, join GadgetsToUse Telegram Group or for the latest review videos subscribe GadgetsToUse Youtube Channel.