While buying phones, many people fall prey to scams where they're sold a counterfeit device far from the one they actually paid for. Hence, whether you're buying a new or used phone, be it online or offline, it's important to make sure that the device is original and not cloned or refurbished. The easiest way to check the same is through the device's IMEI number. This article will tell you how to check a phone's IMEI number to find if it's original or fake.
Related | 3 Ways to Get Refund If You Get Fake Product From Amazon or Flipkart
Check Phone's IMEI Number to Find if it's Original or Fake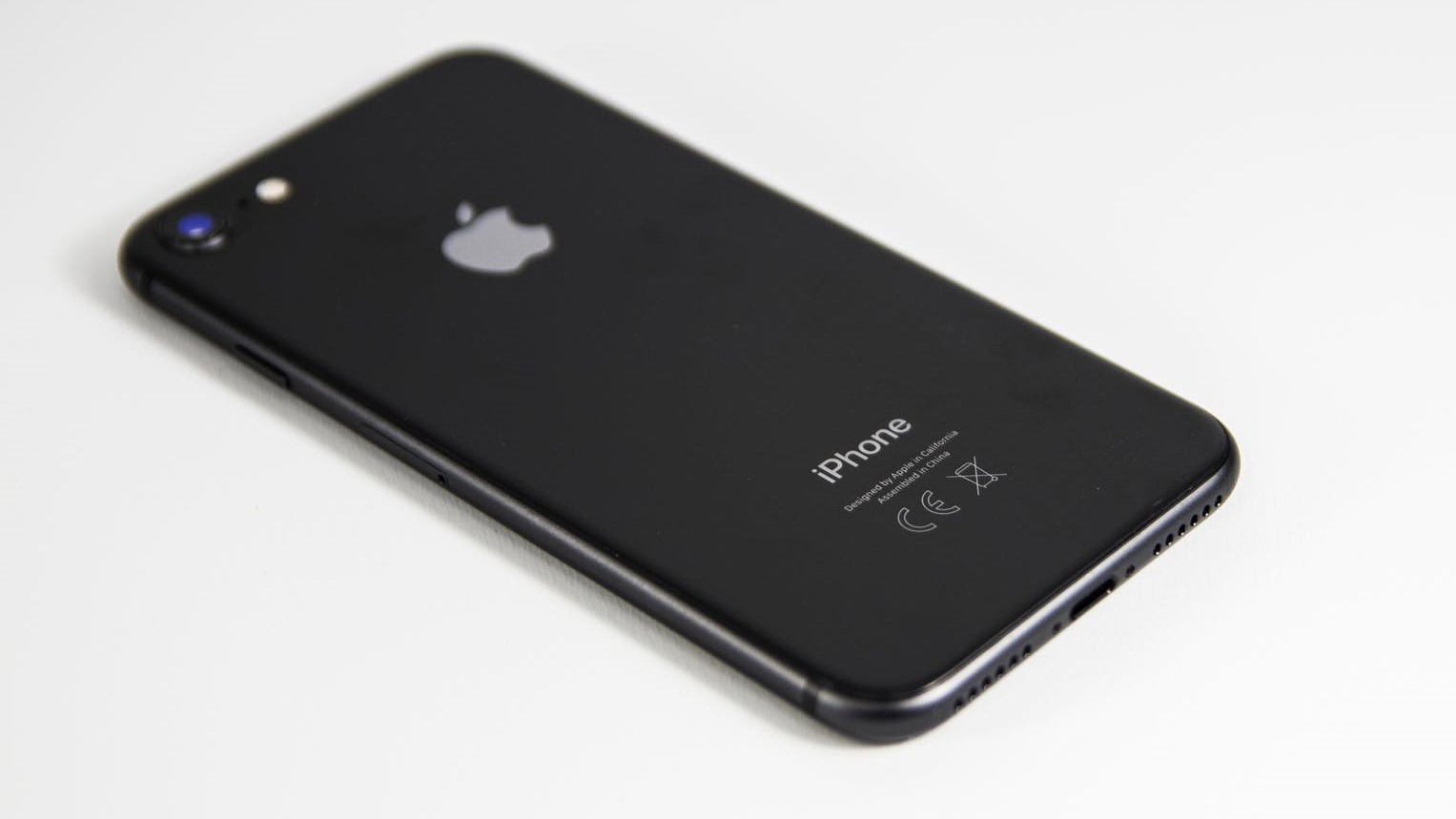 An IMEI (International Mobile Equipment Identity) number is a unique number for identifying a mobile network device. It has 15 digits and is assigned to every legitimate phone out there. An IMEI number comes in handy while buying a new or used phone- you can use it to verify a phone's legitimacy.
Since many e-commerce sites have started selling refurbished or renewed phones, the IMEI number can also verify other device details. Counterfeit models usually either don't have an IMEI number or use a fake one.
So, if you're out there, buying a used or pre-owned smartphone from some local guy, or recently bought one from an e-commerce site, you can use the phone's IMEI number to find if it's original, fake, or cloned. Read on.
1. Check the IMEI Number on the Phone
If you have the phone in person, you can check the IMEI number on the phone itself, using the steps below.
Open the dialer on the phone.
Dial the code *#06#.
You will now see a pop-up box with the phone's IMEI and serial numbers.
Take a screenshot or note it down.
Match the IMEI and serial number with the one mentioned on the device's box and invoice. If they don't match, something's wrong here. If you have ordered the phone from an e-commerce site, try contacting them. In the meanwhile, you can proceed with verifying the IMEI number.
2. Verify IMEI Number through IMEI.Info
Several third-party sites let you verify IMEI details online. You can use the phone's IMEI number on these sites to verify and find whether the phone is original, fake, or a clone unit.

Open your browser and head to IMEI.info.
Here, enter your phone's 15-digit IMEI number.
Finish the captcha verification and click on Check.
It'll show you the phone's details, including the phone's model and model number. You'll also see the model release date and specifications.
Furthermore, you can use the site to check whether the phone is blacklisted.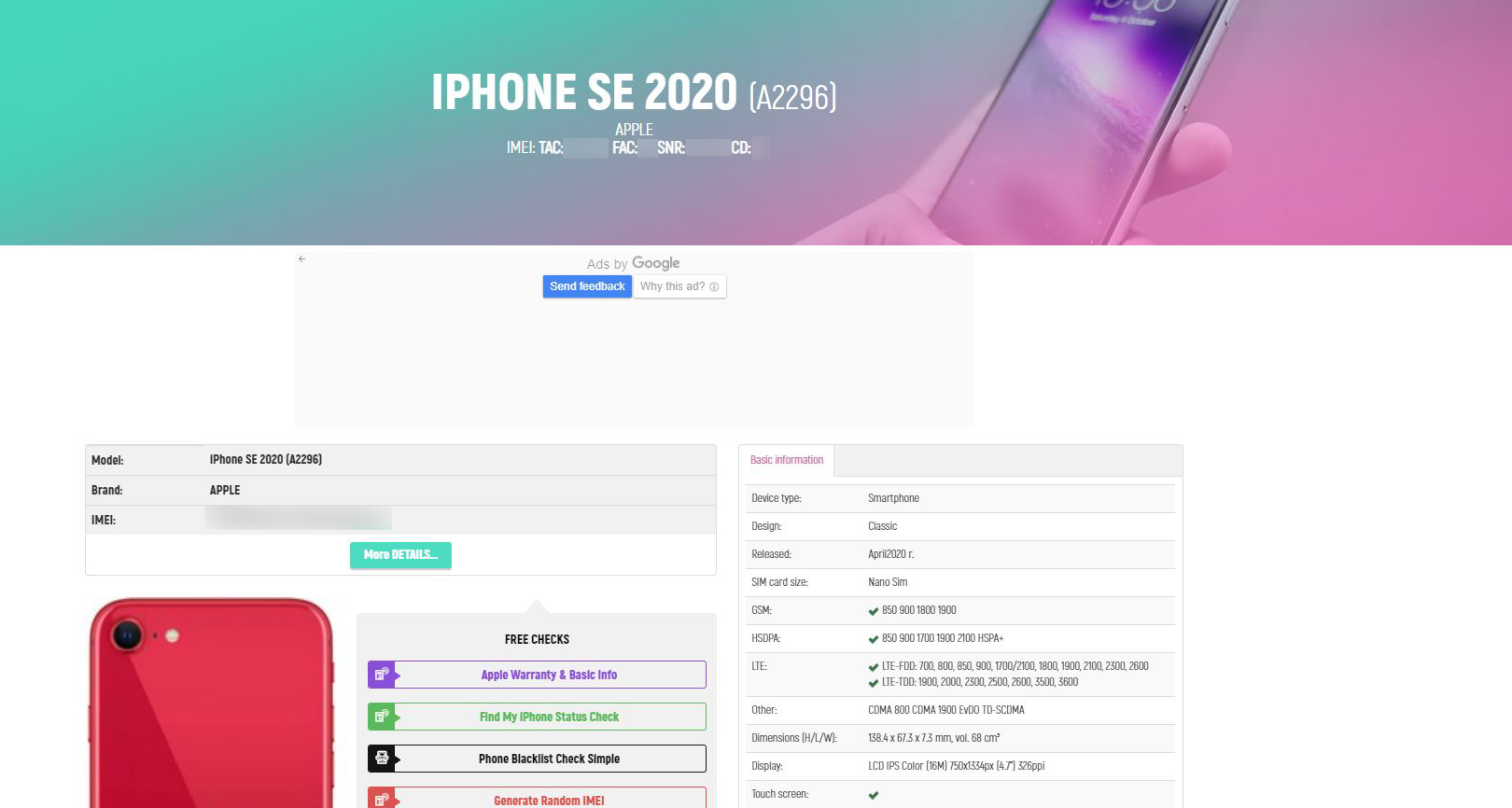 Carefully match the device's model name, number, and specifications shown on the site with the phone. If you see something other than your phone says, it is probably a fake or counterfeit unit.
This is one of the easiest ways to find if the phone is fake or original using the IMEI details. However, to be completely sure, you can further cross-check the details on the phone manufacturer's site.
3. Cross-Check Phone's Details on the Manufacturer's Site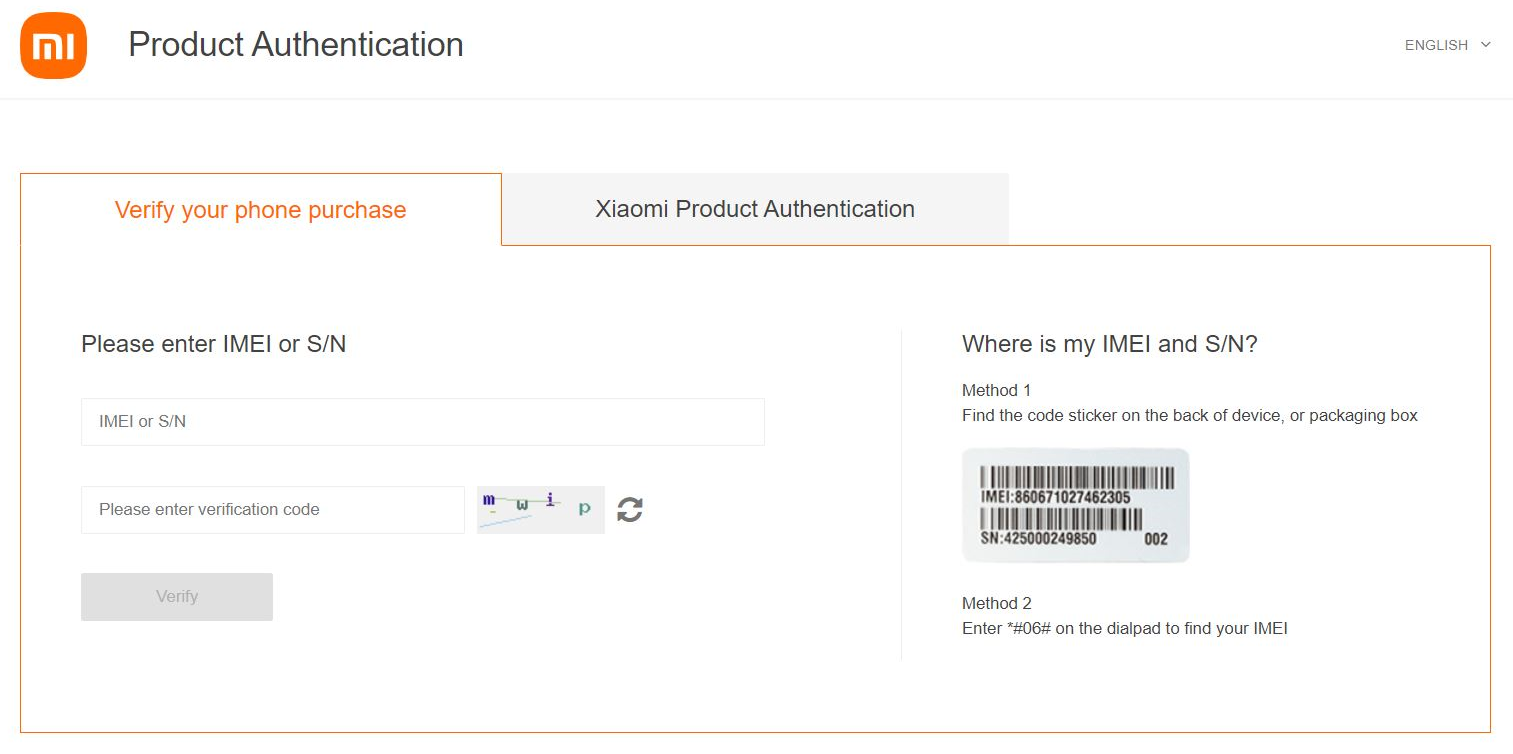 Almost all major smartphone companies let you find the phone's warranty, activation date, and other information by the phone's IMEI or serial number. You can verify whether the phone is genuine or not and check if it's a refurbished unit.
So, go to the warranty check page on the manufacturer's site (links below) and enter your IMEI number or serial number. Here, you can see how much warranty is remaining and when the phone was activated. Even if it doesn't show the activation date, you can get an idea of the same by the remaing warranty details.
If you have bought a brand new device but the manufacturer's website says that it's been already activated in the past- it's probably a used or refurbished device.
Tip- Know if Your Phone is Refurbished (iPhone Only)
On iPhone, the first letter of the model number defines whether the iPhone was purchased new, refurbished, sold as a personalized device, or is a replacement unit. Using it, you can verify whether the iPhone is a new retail unit or a refurbished one.
Open Settings on the iPhone. Click on General >About. Here, check the Model Number and if its first letter matches with one of the descriptions below:
M: Retail unit, purchased new from Apple.
F: Refurbished by Apple or a carrier.
P: Personalized (engraved) unit.
N: A replacement device for a malfunctioning iPhone.
Note that having a model number starting with M doesn't necessarily guarantee that the iPhone was never repaired or refurbished. It might still have gone through repair by unauthorized service providers.
Wrapping Up- Use IMEI to Check if Phone is Original or Fake
This was all about checking the phone's IMEI number to find if the phone is original or fake. Of course, do not completely rely on the IMEI number as it can be cloned- the same IMEI can be used across multiple phones.
So, do follow other checks, including the phone's appearance, software, functionality, and features. Always buy phones from legitimate sources. Also, collect the invoice and ID if buying from a local seller or marketplaces like OLX and Quickr.