Many iPhone users face issues with the Apple Music app as it keeps pausing the music playback automatically. There may be many reasons behind this issue but you can fix them by changing a few settings. In this guide, we've listed all the possible ways to fix Apple Music keeps pausing issue on your iPhone.
Also, read | How to Play Lossless Music on Your iPhone via Apple Music
Ways to Fix Apple Music Keeps Pausing
Close App and Restart iPhone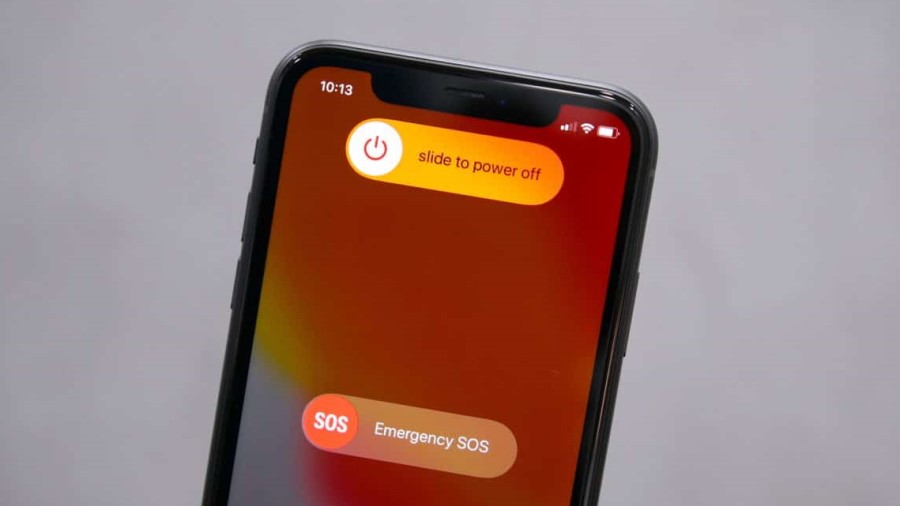 The first fix you can try is to force close the app and then restart your phone. Maybe you've already tried this but if not then restart your phone and then open Apple Music. It might work and might not. After this, move to the next steps. If you want to how to restart your iPhone, check out the guide to restart any phone.
Check Mobile Data Permission
Now you should if you've given mobile data permission to the Music app. Sometimes when we keep connected to a WiFi network we forget to check if some app is working on mobile data too. Here's how to check mobile data permission for Apple Music:
1. Open Settings on your iPhone.
2. Scroll down to Music and tap on it.
3. Now, check if the Mobile data toggle is enabled and if not, do it.
That's it. Now check if the app still keeps pausing.
Disable Low Data Mode
The next step you can try is to check whether you have enabled low data mode to save your mobile data. In this mode, certain apps stop working because of data limitations. Here's how to disable low data mode on your iPhone:
1. Open Settings and go to Mobile Data.
2. On the next page, tap on Mobile Data Options.
3. Here, look for Low data mode and disable the toggle next to it if it's green.
Similarly, you can also check and disable Low data mode for your WiFi as well. Just tap on i icon next to the WiFi name and on the next page, disable Low data mode.
Once you disable it, go check the Apple Music app whether it's working properly or not.
Disable Low Power Mode
If the above method didn't work, you can also check Low Power Mode on your iPhone as well. This mode also stops background refresh for many apps and thus they stop working. Here's how to disable it on your phone if it's enabled:
1. Open Settings and go to Battery.
2. On the next page, disable the toggle for Low Power Mode.
Disable Automatic Ear Detection
If you keep your Airpods or any other Bluetooth headsets connected to your iPhone, Music may pause if your Bluetooth is on and the headset is nearby. So, in order to prevent this, you can disable the Automatic Ear Detection feature, here's how to do that:
1. Open Settings and tap on Bluetooth.
2. In the Bluetooth settings, tap on 'i' next to your earphones.
3. On the next page, disable the toggle for Automatic Ear Detection.
Delete and Reinstall the Music App
If you have tried all the above tricks and come to this step, you might try uninstalling the Music app from your iPhone. Since this is a system app, you can delete it and then install it again from the App Store. Here's how to do this:
1. Go to App Library and tap & hold on the Apple Music app icon.
2. Now tap on Delete App.
3. On the confirmation, tap on Delete.
Now go to App Store and install the app once again. Then check whether the problem is fixed. Also, note that this process will delete all your downloaded music.
Download Albums and Tracks
If your Apple Music app keeps pausing on certain songs or music, you can also try downloading that track or the whole album to avoid such issues. Here's how to download a track in Apple Music:
1. Open Apple Music on your iPhone and play that song.
2. Now on the track playback, tap on three dots at the top, and from the menu, select Download.
Update Your iPhone
You can also try updating your iPhone to fix all such issues as many times the iOS updates bring bug fixes for some apps alongside new features. So, if Apple Music pauses because of a bug then updating your iPhone will work.
1. To check updates on your iPhone, go to Settings and select General.
2. Now tap on Software Update.
3. On the next page, tap Download and install if the update is available.
Reset Network Settings
You can also try resetting your network settings which will fix all the network-related problems. Here's how to reset your network settings:
1. Open Settings on your phone and go to General.
2. Now scroll down and tap on Transfer or Reset iPhone.
3. On the next page, select Reset.
4. After that, from the menu, select Reset Network Settings.
5. Confirm and enter your passcode to reset the settings.
After that check, if the app is now working fine.
Check Apple Music System Status
If you have tried all the above-mentioned tricks and the Music app is still behaving the same, there might be chances that the problem is from the server-side. In such a case, you will need to check the Apple Music system status.
To do that, open a web browser and go to the System Status page on the Apple website. Here, you can check the System Status next to Apple Music, and if the point is green, the app is working fine from the server-side.
These were all the fixes you can try when Apple Music keeps pausing on your iPhone. For more such tips and tricks, stay tuned!
You can also follow us for instant tech news at Google News or for tips and tricks, smartphones & gadgets reviews, join GadgetsToUse Telegram Group, or for the latest review videos subscribe GadgetsToUse Youtube Channel.