If you are someone who is keenly interested in earning from social platforms, we suggest that you try Facebook's Study app. Unlike previous app launches, Facebook claims to safeguard your privacy with the Study app and use it for their own research by offering monthly rewards to its users. Here's everything you need to know about this app including its features, pros, cons, and steps that you should follow to get started.
Also, Read | Top 7 Budget 2022 Announcements for Transforming Digital India
Everything About the Study App from Facebook
Q. What is Facebook's Study App?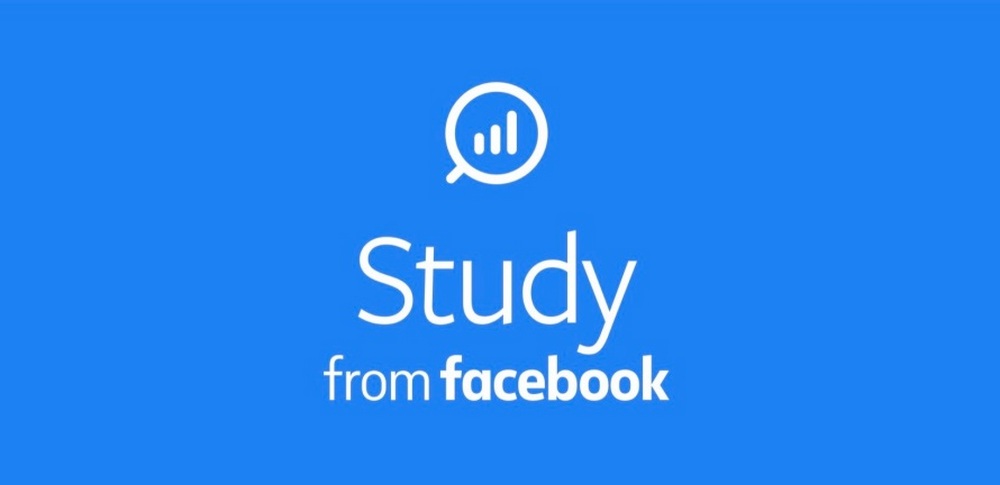 The Study App from Facebook is basically a market research tool launched for Android phones, that helps Facebook to know about the interests and the current digital trend being followed by its users. Hence, Facebook can then use this data to improve its services and incorporate the features most liked by people. In return, study app users receive monthly rewards to provide this information to Facebook.
Q. Who all are Eligible to Use this App?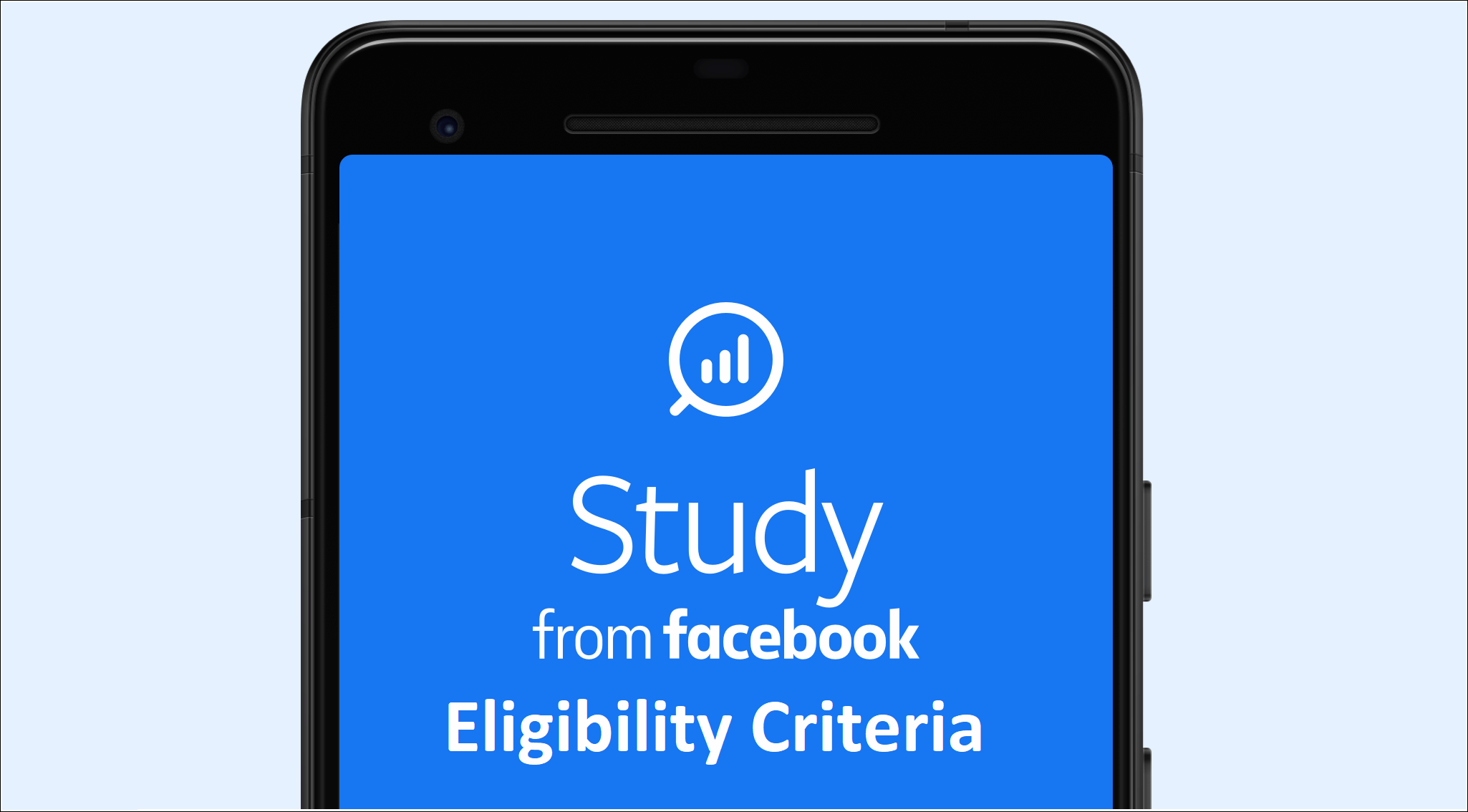 Unlike Facebook's Research app, the Study app follows eligibility criteria for signing up to the program. These are as follows:
This is an invite-only-based research program. Therefore, you need to get manually approved by Facebook to join and use the Study app.
To receive rewards, it is mandatory to have a PayPal account that also follows the age restriction of 18+ years.
You must be over 18 years of age to join the Study research program. To ensure this, Facebook will verify it from your profile and from your PayPal account.
It is only available for the Android platform because the app requires deep phone access.
For the time being, it is available in US and India and will soon be rolled out to other countries as well.
Q. How to Sign Up/Register Yourself for the Study App?
In the initial stage, Facebook used the Applause app to add new users to their Study program. Later, they replaced it with Facebook's Viewpoints app that presents surveys and advertisements to the users to earn money that gets credited to the user's PayPal account. As per reports, Facebook has been mass-advertising its Study research program, and only those who get approved by Facebook get to access the Study app available on Google Play Store. Follow these steps to install the Viewpoints app from Play Store:
Open Google Play Store on your Android device and search for the Viewpoints app to install it.
Open the app and provide the necessary app access permissions.
Navigate through the initial steps of installation and login with your Facebook credentials.
Tap on Continue to Programs button to reach the Viewpoints dashboard.
Here you can view all the available programs that you can join to get rewarded. Please note that it is up to Facebook to decide who joins the Study research program. Once approved, you will get the link to download the Study app available on the Play Store.
To install the Study app, search for it on the Play Store app to install it.
Tap on the Continue button to proceed to the login page.
Enter the email address and the confirmation code that has been approved and sent to you by Facebook for the Study research program. Please note that you need to only enter your approved email id or you won't be able to login to the app.
After successful sign-in, you will be prompted for app permissions required to share the data with Facebook using the Study app.
That's it. You've successfully joined the Study research program from Facebook.
Q. What will Study App Collect from your Device?
As per Facebook, the Study app will monitor the following things on the installed device:
App usage and time spent on all the installed applications.
Names of individual running app activities on the Android device.
Device information, country, type, and the network to which the device is connected.
Facebook claims that it won't collect any personal information such as user ids and credentials for selling it to any third-party companies.
Q. Is it Safe to Use? What does Facebook Claim?
Unlike the Facebook Research app which came into headlines for breach of user's privacy, the Study app launched by Facebook claims the following:
As per reports, Facebook has claimed that the data collected through this app will primarily be used for improving the overall experience of Facebook and for its sole betterment. It will not be sold to any third-party companies for targeted advertising.
Facebook has assured that this app does not collect any user personal information such as messages, user id, passwords, or any other sensitive information related to user's privacy.
However, we suggest you stay extra careful in providing permissions to the app while using it.
Q. What does Facebook gain through this App? Why does Facebook need it?
The first question that might have come to your mind after learning about this app must be the necessity of this research program. Well, the explanation is quite simple. Over time, Facebook has lost the influence and impact that it used to have on the younger generation. According to recent surveys, they now find the app boring and monotonous. In order to counter this situation and the increasing competition, Facebook has introduced this research program to:
Analyze, improve and adapt the features that other apps are providing.
Compete with other potential competitors and gain a cutting-edge advantage over them.
Q. What will you Receive as Rewards/Compensation?
On joining Facebook's Study research program successfully, you will receive monthly rewards for sharing your data and usage with Facebook.
In the United States, users have reported receiving rewards ranging from $10 to $20 per month.
In India, it is believed that the estimated earnings shall range from INR 1,000 to 1,400 per month for sharing your data with Facebook.
Final Verdict
If you are not concerned about your privacy and wish to earn some extra money by sharing your usage data and app activities with Facebook, then you can give this app a try. We suggest you use a secondary device for trying out this app instead of your primary device to avoid sharing any crucial personal information with Facebook.
Wrapping Up: Digital Earning
So this was all about the Study app from Facebook and how you can use it to earn some money online. If this detailed guide has helped you in gaining a clear perspective towards this app, hit the like button and share this among your friends to keep them aware as well. Stay tuned for more informative guides.
You can also follow us for instant tech news at Google News or for tips and tricks, smartphones & gadgets reviews, join GadgetsToUse Telegram Group, or for the latest review videos subscribe GadgetsToUse Youtube Channel.