If you are someone using a Logitech Keyboard with your Windows, Mac, or Linux powered computer or maybe your smartphone. And on a random day, you found your Start and Alt keys have swapped their functionality. That is when you press the start key it functions as Alt key, and vice versa. It is just one stance, there might be more keys that, might have got swapped functionality all of a sudden. Today I'll be sharing a few ways to fix the alt and start key swapped issue on a Logitech keyboard.
Also, Read | 3 Ways to Fix Logitech Mouse and Keyboard Not Connecting To Mac
Methods To Fix Alt and Shift Key Swap
There are multiple ways to Fix the swapped keys on your Logitech Keyboard. The below-mentioned methods on most Logitech keyboards, be it a wired keyboard or wireless. In our case, we used a Logitech K480, but these methods work on other models as well, like:
Logitech MX Keys Mini
MX Keys Mini for Mac
Logitech MX Keys for Business
ERGO K860 Split for Business
Logitech Pop Keys
K580 Slim Multi-device
Logitech K375S Multi-Device
K380 Multi-Device
Logitech MX Keys
Also, Read | 2 Ways to Increase Mouse Sensitivity on Mac Beyond Max Allowed by System
Check On-Screen KeyBoard
There is a possibility that the issue of key swapping might not a hardware issue, but rather a software issue of your computer. To check this you can use On-Screen Keyboard and click the swapped keys using the touchpad or mouse. If the keys work fine then it means that the issue is with the keyboard hardware, if the keys don't work fine then the fault is with your computer's software.
Check for Physical Swap
Before continuing ahead, make sure to check whether someone is playing a prank on you, by swapping around the keys physically on the keyboard. Check and make sure all the keys are in the right spot on your keyboard.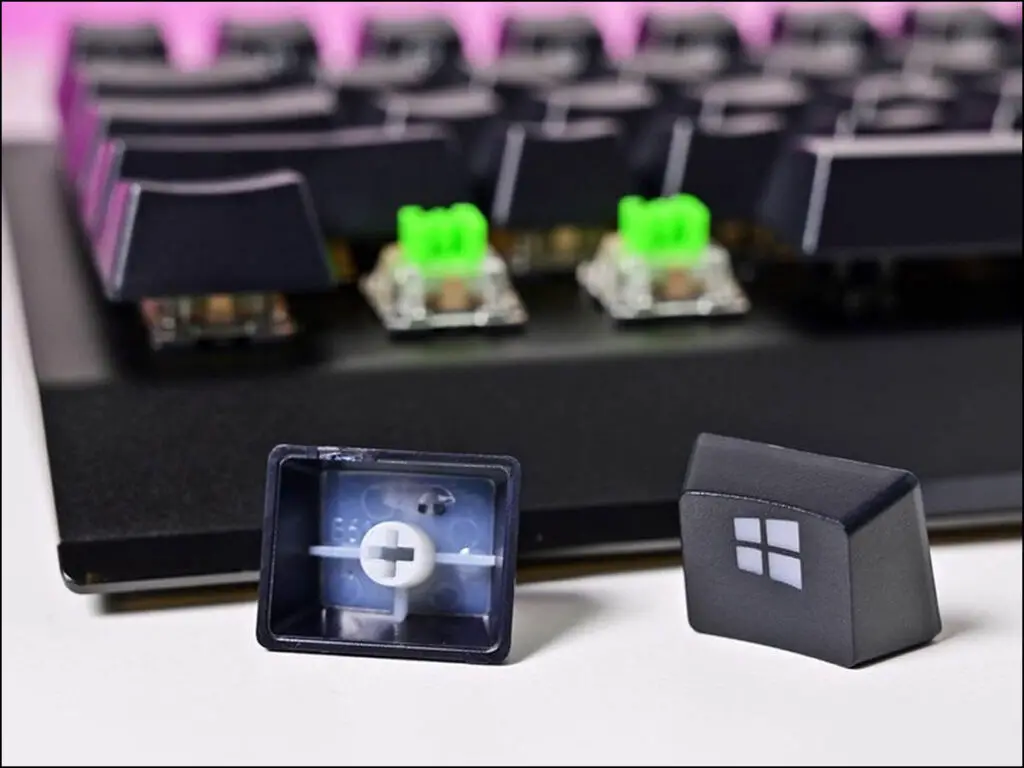 Also, Read | Top 21 Keyboard Shortcuts to Boost Productivity in Microsoft Teams
Check for Accidental Key Presses
There is a high possibility that you might have accidentally pressed the wrong OS connection button on your Logitech keyboard. In such a case, the keyboard will work in macOS mode with your Windows computer, and vice versa. To fix this, just change the OS mode of your keyboard, and it will reverse swap the keys to their original state.
Unpair & Re-pair the Keyboard
Another solution to fix the swapped key on your Logitech keyboard is to unpair your Bluetooth keyboard and re-pair it again with your Windows, Mac, Linux computer, or smartphone. There is a possibility that some mistake might have occurred while pairing it last time.
Also, Read | 3 Ways to Use Your Phone as Mouse and Keyboard for Android TV
Reconnect the Unifying Software
If your Logitech keyboard uses a Bluetooth connection via a unifying key (USB key). Then you can reconnect your keyboard with the key, and check if the unifying software is working properly or not. Complete any update available for the unifying software. Once done press and hold the following keys on the keyboard based on the OS you are using.
Mac: Function Key (Fn) + O (Not Zero) for 3 seconds
Windows: Function Key (Fn) + P for 3 seconds
Fix Key Swap From Language Settings
Another quick solution to fix the key swap issue on your computer is to check your language settings. Go to the language settings on your computer, and remove any languages that are not required or are unnecessary. Some languages can change the layout of your keyboard.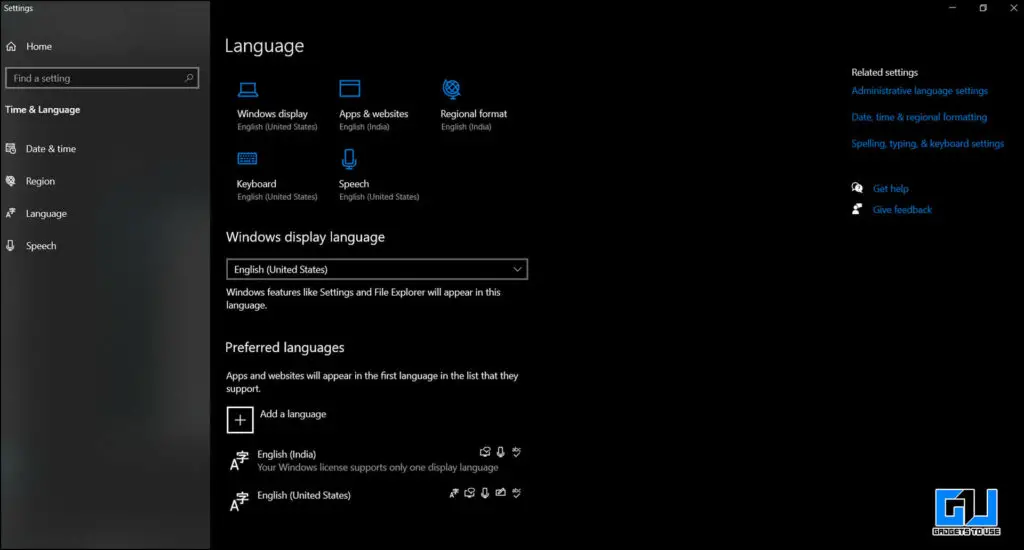 Fix Key Swap from Registry
There's an option to remap or disable certain keys in Windows with the help of third-party tools and software. In some organizations, the IT admins remap or disable some keys to suit the organization's working environment. You can check whether your IT admin has done so or not, via the Regedit menu.
Launch RUN and type "Regedit"
Navigate to "HKEY_LOCAL_MACHINE\SYSTEM\CurrentControlSet\Control\Keyboard Layout".
Check if there's an entry with the name "Scancode Map".
If you find such an entry, to fix the problem you can delete the entry and restart your Windows computer (do take a backup of the Scancode Map entry, just in case required). If you don't find any such entry then it means the IT admin hasn't swapped keys.
Fix Key Swap from BIOS
If the Function and Control key of your computer has swapped their functionality, then a quick checkup of the BIOS menu might solve your problem. Windows do allow you to swap Function and Control Key using the BIOS menu of your computer/laptop. In such a situation disabling the toggle from the BIOS menu will fix your problem.
Wrapping Up
I've listed all the known solutions to fix the alt and start key swapped issue on your Logitech keyboard for both wired and wireless keyboards available. Make sure to try the easy solutions first, before going to the more complex one. Also, if you do find any other solution to fix the problem, then feel free to write to us, we will add it to the list. Stay tuned for more such tips and tricks.
You can also follow us for instant tech news at Google News or for tips and tricks, smartphones & gadgets reviews, join GadgetsToUse Telegram Group or for the latest review videos subscribe GadgetsToUse Youtube Channel.