Amazon has a new service for Amazon Pay users, as they can now use the Rs 2000 currency notes to top up their Amazon Pay account balance. This will make it easier to put these currency notes to some use by shopping on Amazon, making payments to merchants, and sending money to friends. The best part is that this can be done right at your doorstep without leaving your house. Here is a full guide about depositing your Rs 2000 notes to Amazon Pay.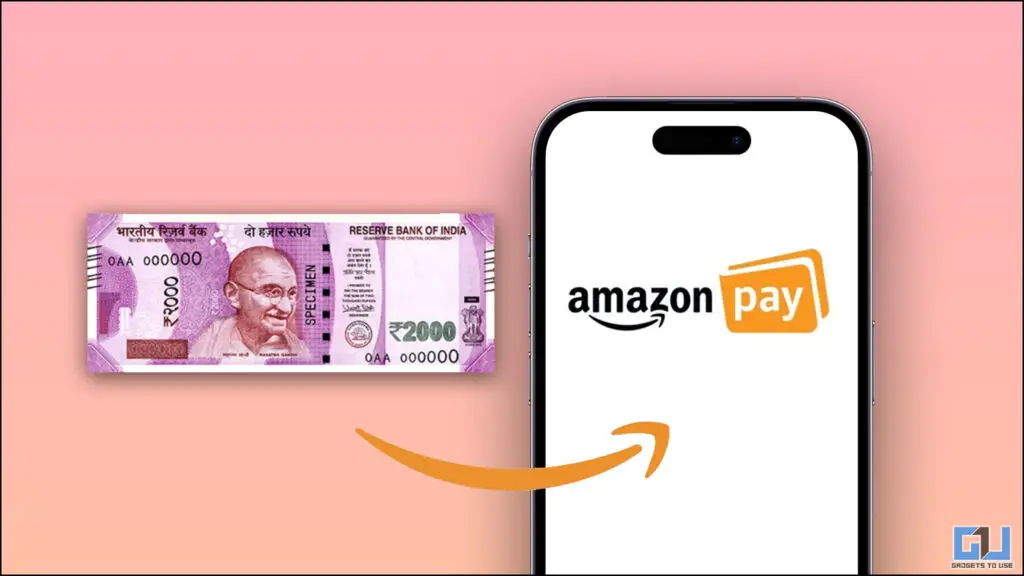 Requirements to Deposit Rs 2000 Currency Notes to Amazon Pay
To deposit INR 2000 notes to Amazon Pay Balance, you need to meet the following requirements:
You need to be an Amazon user and have an Amazon Pay account
You must have completed the Full Video KYC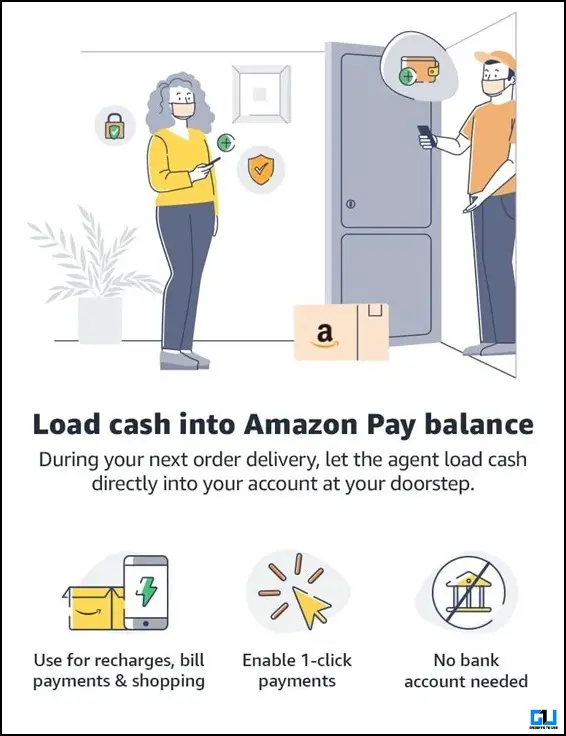 Guide to Deposit 2000 Bank Notes to Amazon Pay
Amazon has arranged a setup for an Amazon delivery executive to come and collect the Rs 2000 currency notes. Your Amazon Pay account will be credited with that amount after some time. Here's how the process will be executed.
1. You must place a cash-on-delivery order for anything you require from Amazon.
2. When the order arrives, you can hand over the Rs 2000 currency notes to the delivery executive.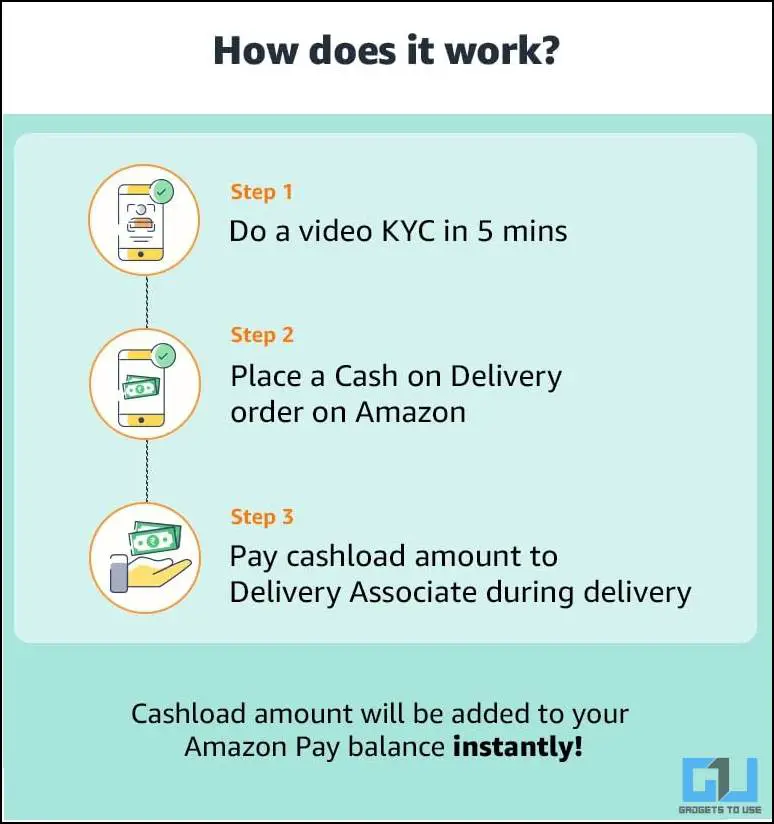 3. The executive will collect your money and top-up your Pay account. The amount will be added to your Amazon Pay account after some time.
This is a convenient and easy way to convert your Rs 2000 currency notes to digital money. You can then use it for shopping or paying your family or friends.
Steps to Activate Your Amazon Pay Account
You need to activate your Amazon Pay account via KYC to get your currency notes deposited into it. Follow the below-mentioned steps to activate your Amazon Pay Account and complete your KYC as follows.
1. Launch the Amazon app (Android, iOS) on your phone.
2. Tap the More button in the bottom bar and select Amazon Pay.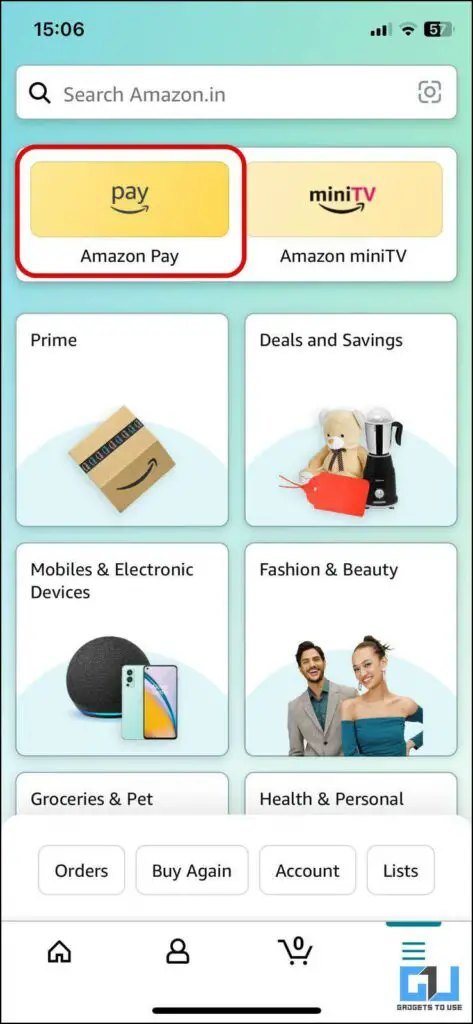 3. Click on Proceed and select the Bank account linked to your phone number.
4. The app will automatically fetch your account details, and the UPI will be added to your Amazon app.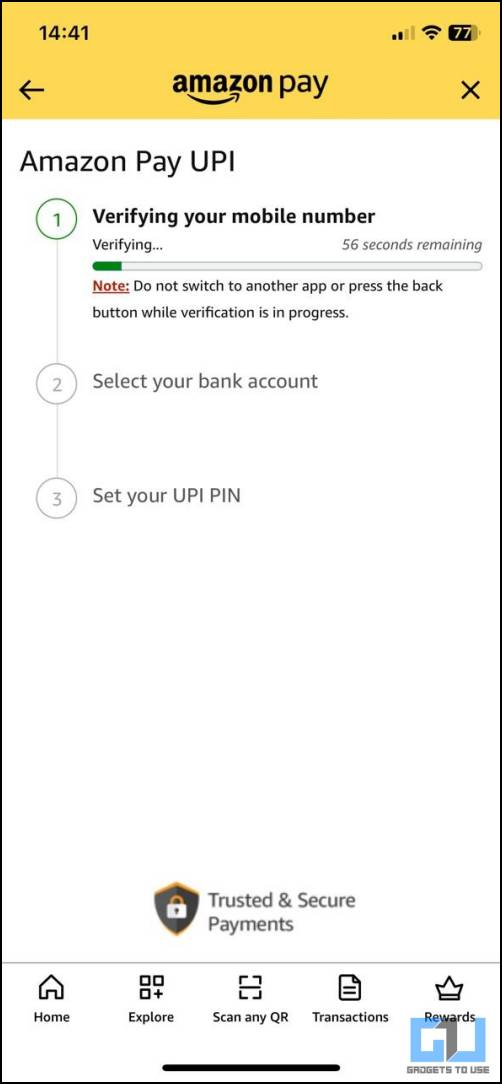 5. Now scroll down and select Top up your Amazon Pay balance.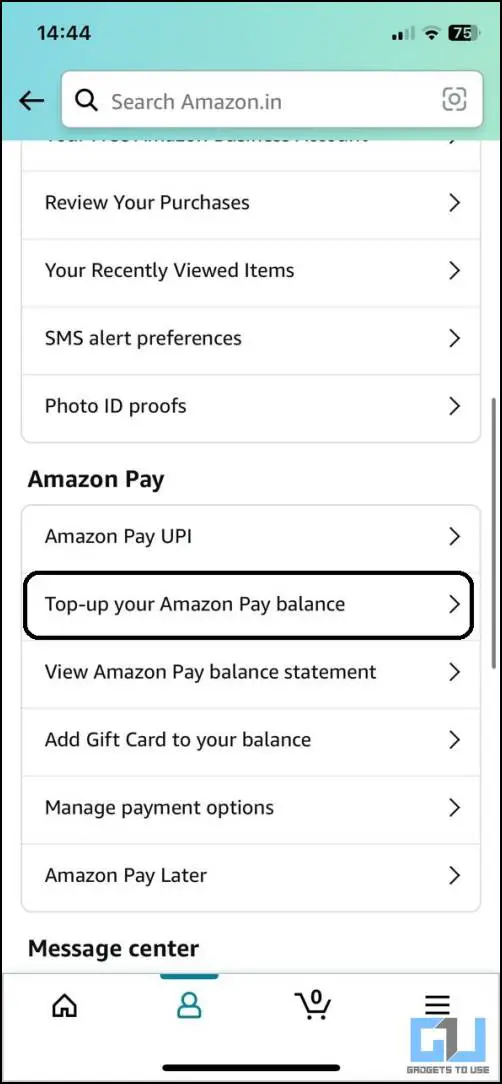 6. Tap on Sign up in 2 steps and then click Setup Now on the next page.
7. Click on Proceed on this page to reverify your UPI ID.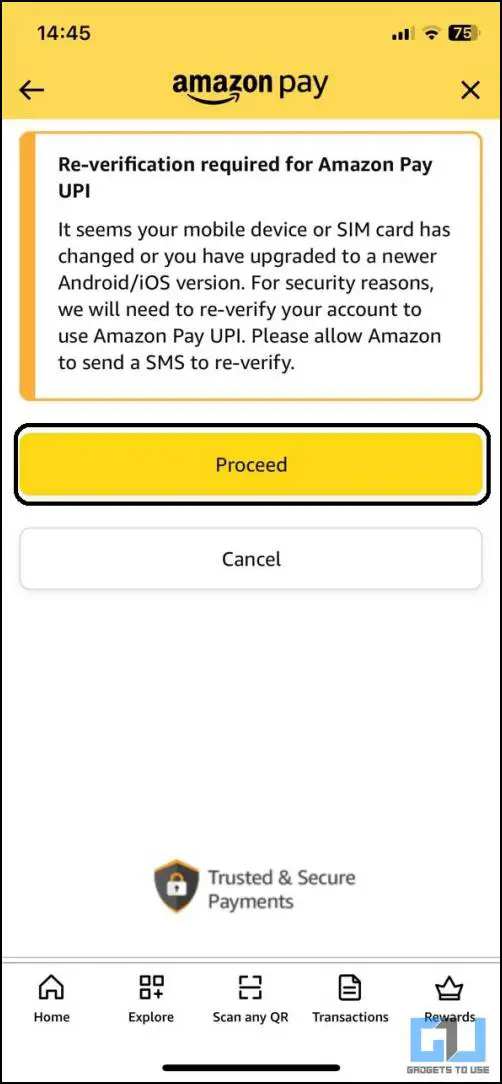 8. Select an Official Valid Document ID (Pan Card, Passport, Voter ID, or Driving License) from the drop-down list and, enter the ID number in the given text field, click Continue.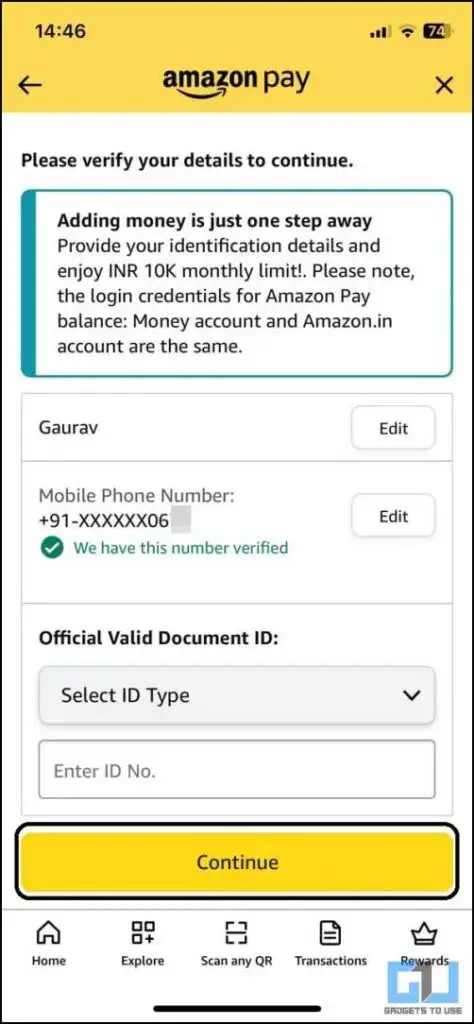 9. The app will complete the verification process, and once done, click Continue to go to your Amazon Pay dashboard.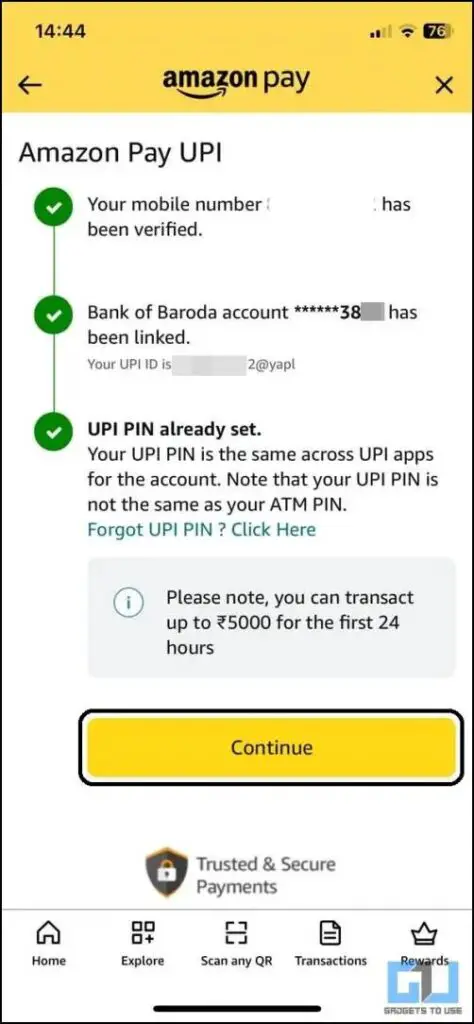 Your Amazon Pay Balance account is now ready; you can add money or do transactions supported by Amazon Pay. But your account will have a cap of Rs. 10,000 only, and to increase this limit, you need to verify your identity via Video KYC.
Steps to Increase Amazon Pay Account Limit Above Rs 10,000
To increase the limit from INR 10,000, you must do the full video KYC before on your Amazon Pay Balance account. You only need your physical ID and a well-lit room to complete your video KYC and remove the balance cap on your account.
1. Open the Amazon app on your smartphone and go to the Amazon Pay dashboard.
2. Tap on Amazon Pay Balance to open more options.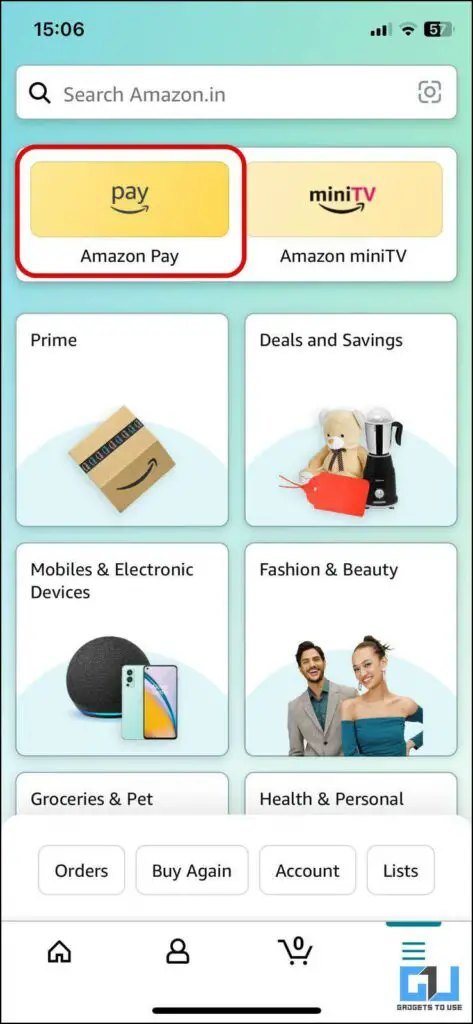 3. Scroll to the bottom and select the "Increase balance limits with KYC" option.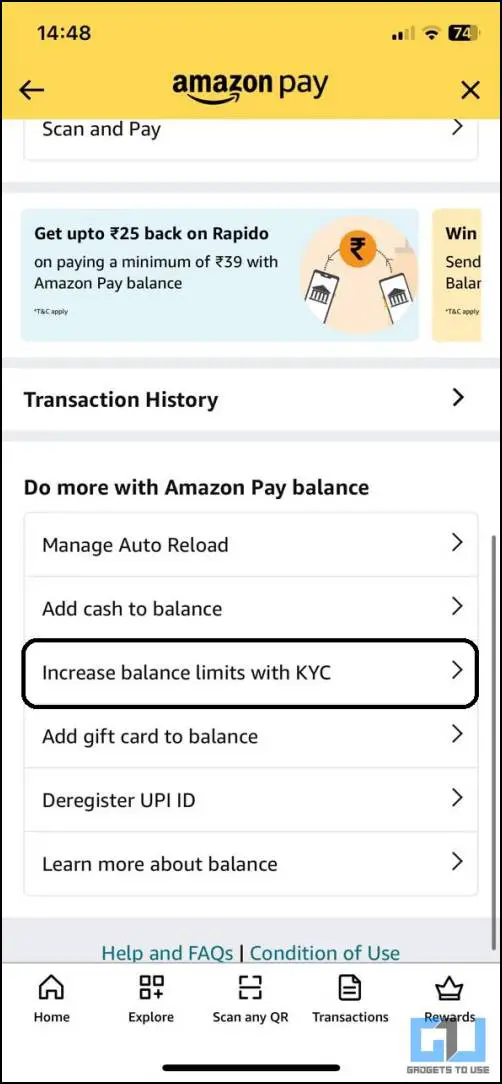 4. On the KYC verification page, enter your PAN card number, agree to the terms, and tap the Initiate Video KYC button.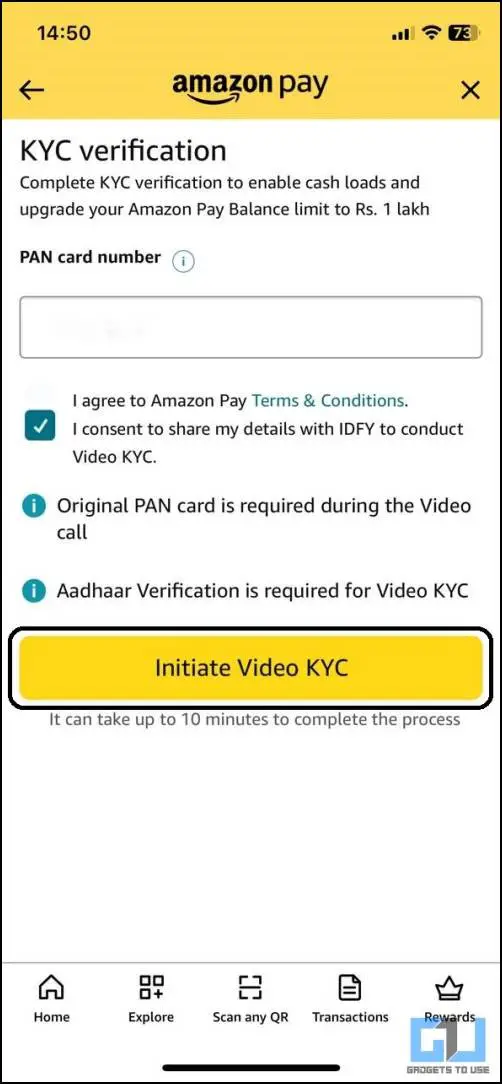 5. Allow the app to access your phone's camera, microphone, and location for video KYC verification and click Continue.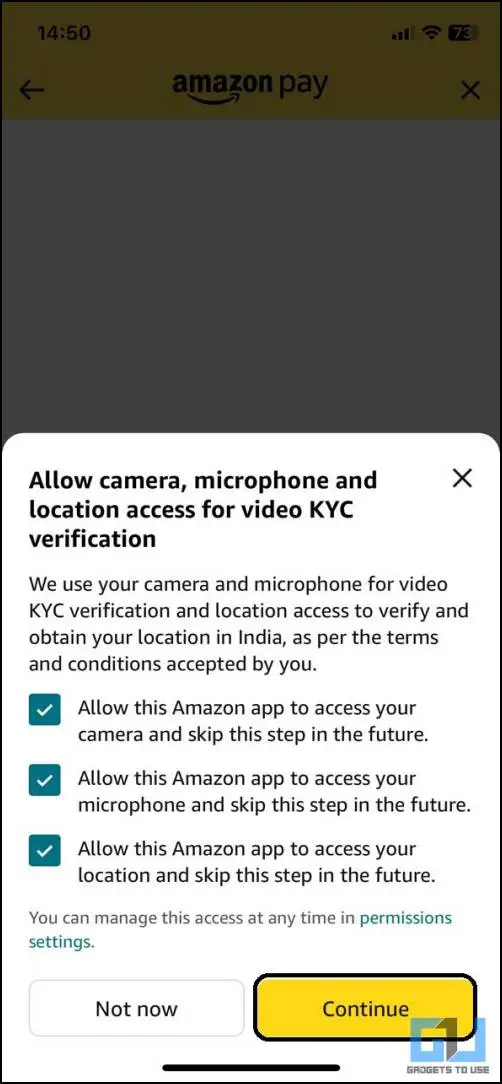 6. The Aadhar verification page will open; log in to your DigiLocker account to verify your Aadhar card.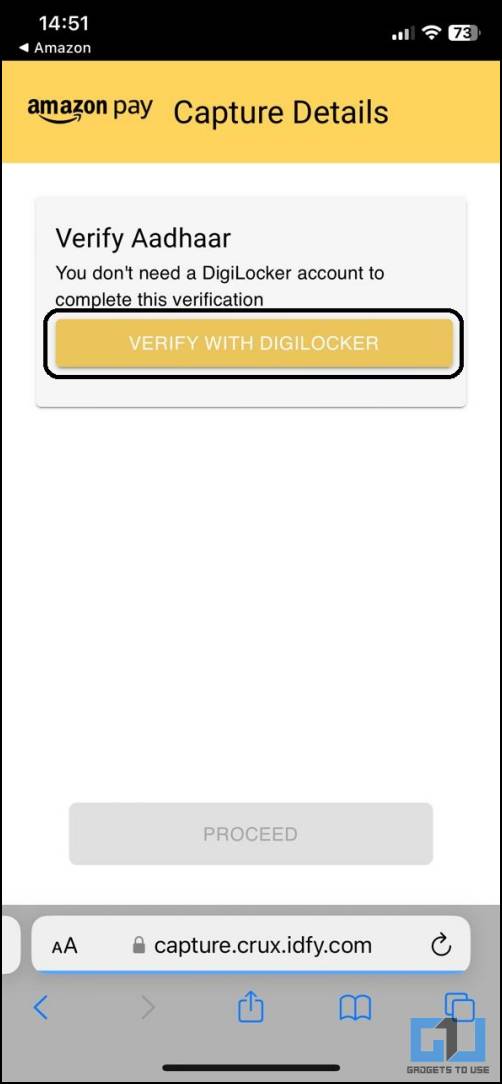 Once verified with your Aadhar card, the video verification will initiate, and an executive will get you through the KYC process.
FAQs
Q. Do I Need to Buy Something From Amazon to Deposit My Rs 2000 Currency Notes to My Amazon Pay Balance?
Yes. You must place a 'Cash on Delivery' order from Amazon to deposit your Rs. 2000 currency notes to your Amazon Pay Balance. Then you can hand the currency notes to the delivery executive, who will load the money into your Amazon Pay.
Q. When Will the Money Reflect in My Amazon Pay Account After I Hand Over the Money to the Delivery Executive?
Once you give the money to the delivery executive, the amount will be immediately reflected in the system. This means the payment process will be completed instantly, and you need not wait for further confirmation or verification.
Q. What Is the Maximum Amount of Money I Can Add to My Amazon Pay Balance via Cashload?
You can add up to Rs. 50,000 per month via the 'Cashload' feature to your Amazon Pay balance account. Once you reach the limit, you must wait for the next month to add more money to your account using this method.
Q. What Is the Validity of the Amount of Money I Deposit to My Amazon Pay Account?
There is no expiration date for the amount you add to the Amazon Pay account. If any validity is imposed in the future, you will be notified via email or text message.
Q. Where Can I Use the Money I Loaded to My Amazon Pay Account?
You can use this money to buy anything from Amazon's online store. This money can be used to pay at stores via scan and pay. Lastly, you can also send this money to your friends or family.
Wrapping Up
This is how you deposit your Rs. 2000 notes to Amazon Pay and avoid waiting in long bank queues to exchange them. With this, Amazon is helping a lot of Indians who are unable to stand in queues to get their currency notes to be exchanged. Since digital payment is available nationwide, this money can easily be used anywhere throughout India. Stay tuned to GadgetsToUse for more such reads.
Also, Read:
You can also follow us for instant tech news at Google News or for tips and tricks, smartphones & gadgets reviews, join GadgetsToUse Telegram Group, or for the latest review videos, subscribe GadgetsToUse YouTube Channel.