Many credit and debit cards offer complimentary lounge access at domestic and international airports. However, at times, it may get tricky to know whether your card has free lounge access. This results in you carrying multiple cards to the airport or paying for the lounge if the card does not work. To avoid such issues, here's how you can check the availability of lounge access on your debit or credit card.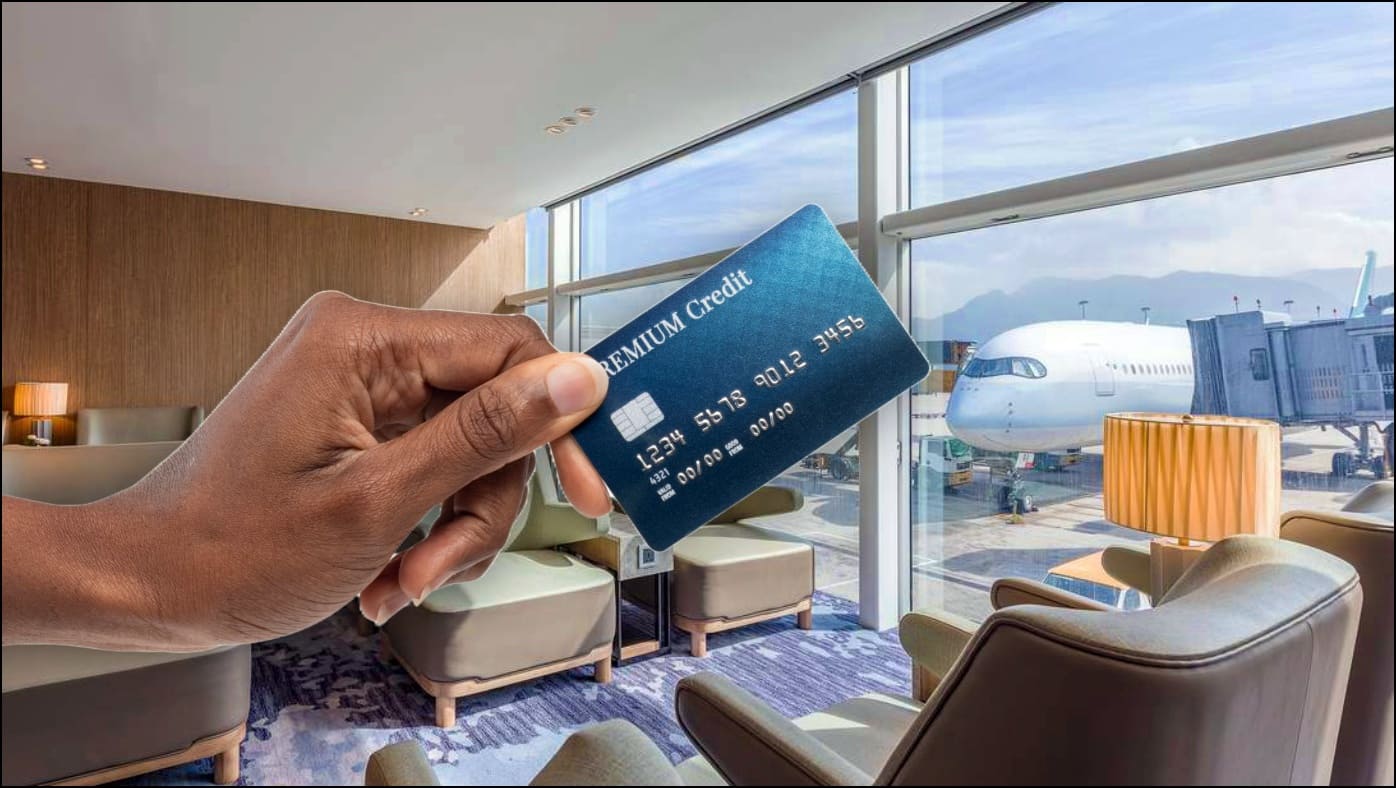 How to Check Lounge Access on Your Debit/ Credit Card?
There are several ways to find out if your credit or debit card offers free lounge access. You can use third-party apps and websites that tell if your card supports lounge visits. Alternatively, you can use the bank's website for the list of lounges and other information. Read on.
Method 1- Use Card Insider to Find Lounge Visits on Your Card
The Card Insider app lets you explore the features and benefits of your credit card, such as deals and offers alongside airport lounge access. The app has lounge data of over 500 credit cards in India. Here's how you can use it to check available lounges on your credit card:
1. Download the Card Insider app (Android, iOS) on your smartphone.
2. Open it and log in with your mobile number and OTP.
3. Once on the app home page, tap Add Your Card.
4. Select your card-issuing bank name.
5. Search for and select the credit card you currently hold.
6. Tap Add Card to add it to your list. Similarly, add all the credit cards you have.
7. Head back to the app home page and tap Lounges in the bottom right corner.
8. Search for and select the airport you want to verify lounge access for.
9. On the next screen, you will find the complete list of lounges available at the airport (alongside terminal information). If your card has airport access, you'll see the "You have access" popup on the lounge banner.
10. You can tap the lounge name or banner to see which of your credit cards allow you to access that lounge.
Alongside the lounge name and supported cards, the app will also show you opening hours, location, directions to the lounge, and top complimentary amenities.
Method 2- Use Dreamfolks to Access Lounge and Check the Remaining Visits
Dreamfolks is India's largest airport service aggregator platform facilitating lounge access across airports.
1. Visit https://webaccess.dreamfolks.in/login-user on your phone or desktop.
2. Login with your mobile number and OTP.
3. On the next screen, tap the Add Card + button on the top right corner.
4. Enter the name on your card, card number, expiry date, and CVV. Tick both boxes to authorize a non-refundable charge of ₹2 to validate the card and permission to tokenize and save your card.
5. Tap the Register button and authorize the transaction. It will deduct ₹2 from your credit card for verification.
6. Once done, the card will be added to your Dreamfolks account.
7. The home screen will show benefits available on your credit card, including lounge visits and visits left this quarter. It will also notify you if the lounge access criteria are not met on your card (certain cards require minimum monthly spending to unlock lounge access).
8. Tap Browse under "Domestic Lounge" or "Internation Lounge" to check the list of lounges available on your credit card.
9. Use the search bar at the top to change your airport if required.
10. You can tap Details to get more information. OR click Access Now to generate a one-time entry QR code for your complimentary lounge visit at the said airport.
Instead of swiping your credit card, you must show the generated entry code for entry at the lounge counter. This will allow you to visit the lounge without carrying your card physically. You can check detailed instructions to use Dreamfolks here.
Note: If you cannot add your credit card, uncheck "I authorize to save my card details as per RBI Guidelines" and try again. We recommend using different Dreamfolks accounts to generate QR codes if you need multiple passes, as it may not work with the same account. Moreover, you cannot delete your card once added to the Dreamfolks portal.
Method 3- Check the Bank Website or Web
Another way to find out if you have lounge access on your credit or debit card and what lounges they are is to check your bank's website. A simple Google search with "credit card name + lounge access list" will yield results across the web.
You can also directly head to the credit card page on the bank website to see the lounges and applicable card variants. Here are the links to the lounge list (latest, at the time of writing) of popular banks in India:
Method 4- Call Your Bank Customer Care
Lastly, you can use the age-old method of manually calling your bank customer care and confirming if your credit or debit card supports lounge access, at what airports, and how many visits are allowed per quarter. You can find the customer care number on the bank's official website; we'd advise you not to look anywhere else to avoid scams or frauds.
FAQs
Q. Can Family or Friends Use My Credit Card for Lounge Access?
You can often use the credit cards in your name to allow lounge access for your friends and family members. However, some lounges verify the name on the card with the one on the boarding pass, especially if it's getting overcrowded.
In such cases, it's best to use a debit or credit card that does not have your name printed. For example, the HDFC Millenia debit card you get directly from the bank branch does not have your name for obvious reasons.
Q. Do You Get Lounge Access on Add-on Credit Cards?
Most add-on credit cards do not allow lounge access separately. Premium cards like HDFC Diners Black, Bank of Baroda Eterna, etc., do offer lounge access for add-on members. Several cards in the market also allow free guest visits, so do check that.
Q. Can Two People Use the Same Card for Lounge Access?
No, you cannot use the same credit or debit card twice to access the lounge at the same airport, even if you have multiple visits remaining for the quarter. You can swipe at two different lounges at the airport, though.
Q. How to Verify I am Getting Free Lounge (and not being charged) When Swiping the Card at the AirPort?
When you swipe your credit or debit card at the lounge, it also shows the payment amount. It should ideally show Rs. 2, which means the card is allowing you complimentary access. If the amount is regular lounge pricing, you can ask the staff to try a different card or cancel. You can also ask the staff if your card supports free lounge access before proceeding with the payment.
Wrapping Up
This is how you can find out if your debit or credit card has lounge access, how many visits are remaining, and which airport lounges are supported. I hope this allows you to have a hassle-free experience with accessing the complementary lounge if available with your bank card. Stay tuned to GadgetsToUse for more such updates.
You might be interested in: