Fast charging technology feels like a godsend lifesaver when you've limited time to juice up your Android device. However, if your device suddenly stops charging at faster speeds, there's no need to panic. This article explains several effective methods to fix fast charging not working on Android phones. Additionally, you can learn to check the battery health status of your smartphone.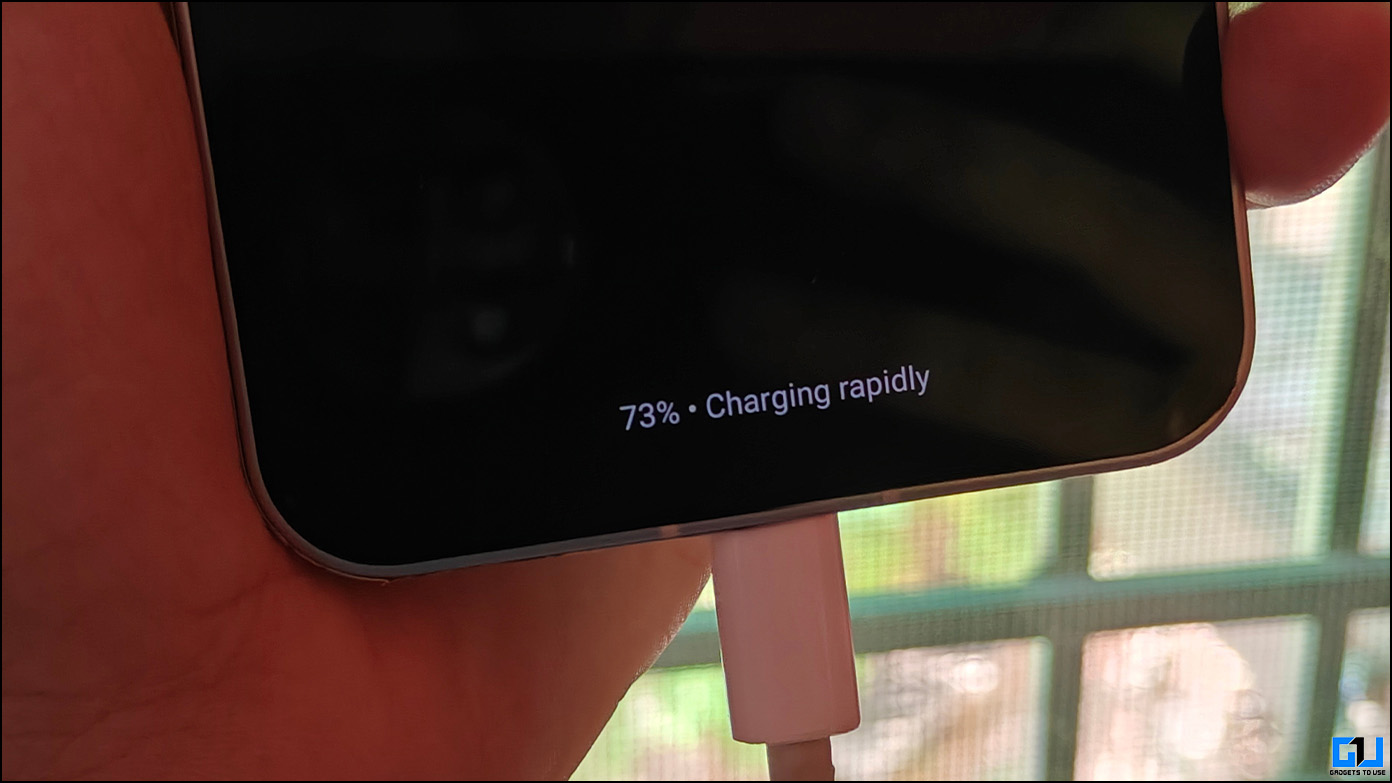 How to Fix Fast Charging Not Working On Android?
Despite being debatable about its harmfulness, fast charging can revive a completely discharged phone in seconds. But what happens if your phone suddenly stops charging at blazing-fast speeds or not charging at all? Don't worry; we have handpicked several nifty techniques to fix it. Let's get started.
Method 1 – Check Your Phone's Compatibility for Fast Charging
Are you unsure about your device's fast charging capability? The most common fast charging technology is the Qualcomm Quick Charge technology and Mediatek Pump Express technology, and if your phone supports either of the two, it supports fast charging. You can check your device in the list of official fast-charge supporting devices to confirm it. Additionally, you can Google your device's model name or check your box details to determine if it supports fast charging.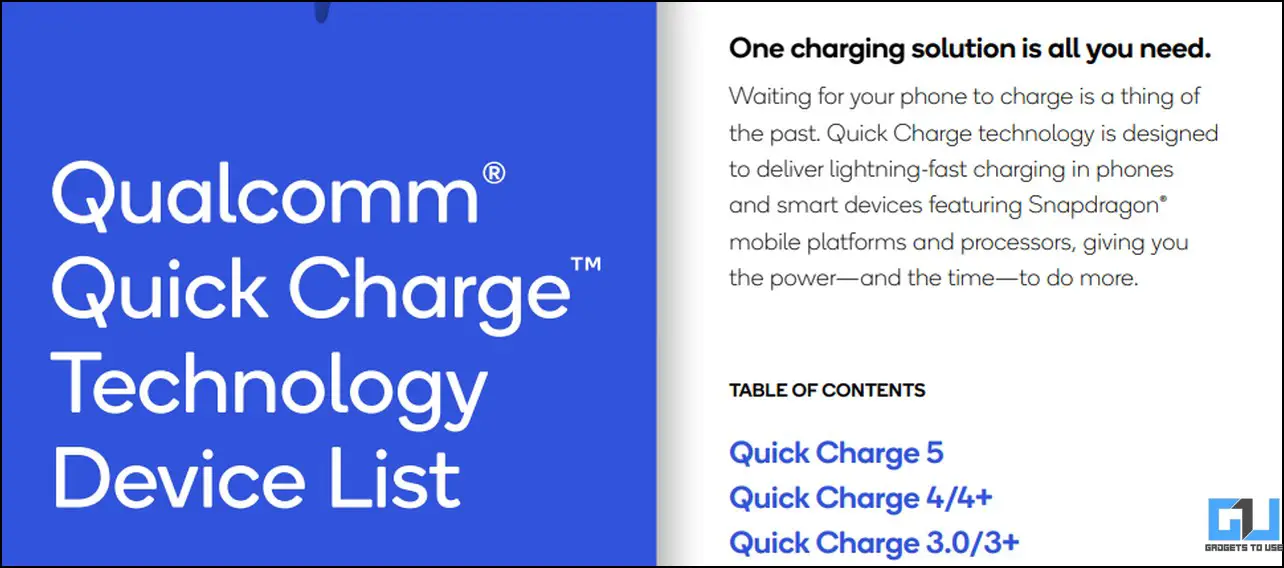 Method 2 – Clean the Charging Port
A clogged charging port is a common reason behind Android phone's not charging at faster speeds. The dust and debris prevent the data cable from connecting properly, resulting in a power loss. Clean your phone's charging port to align it properly with the cable and charge faster.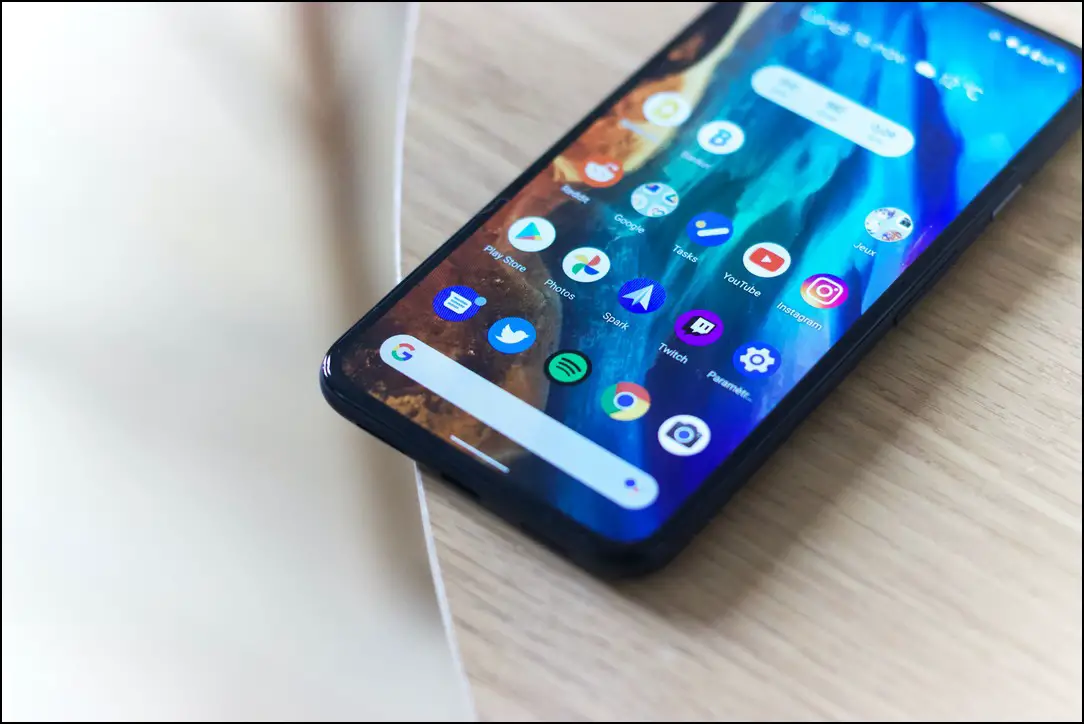 Method 3 – Ensure You Are Using a Fast Charger
You can also determine your phone's fast charging capability by reading the details on the charger itself. Read this simple table to know fast charging capabilities based on current outputs produced by the charger:

Method 4 – Update the Phone and Power It off While Charging
If your phone supports fast charging, but somehow it is not charging with the fast charge technology, it might be due to a bug in the system that might be interfering with it. To fix this bug, you must check your phone and install the software updates. Additionally, turn off the phone while charging to calibrate the battery. Follow these simple steps to check any available updates for your phone.
1. Open the Settings app and locate System Update. You can also type 'system update' in the Settings app search bar to find it.
2. Wait a few seconds to let the system check and install new updates.
Method 5 – Disable Wi-Fi and Mobile Data While Charging
Connecting your device to a wireless connection or using its cellular data while charging consumes the battery rapidly and slows down the fast charging speeds. Therefore, disconnect all active wireless and cellular connections to charge your Android phone at uninterrupted speeds. Alternatively, you can turn on the Airplane mode to fix the fast charging not working issue. You can also check out our top tricks to fast charge your smartphone.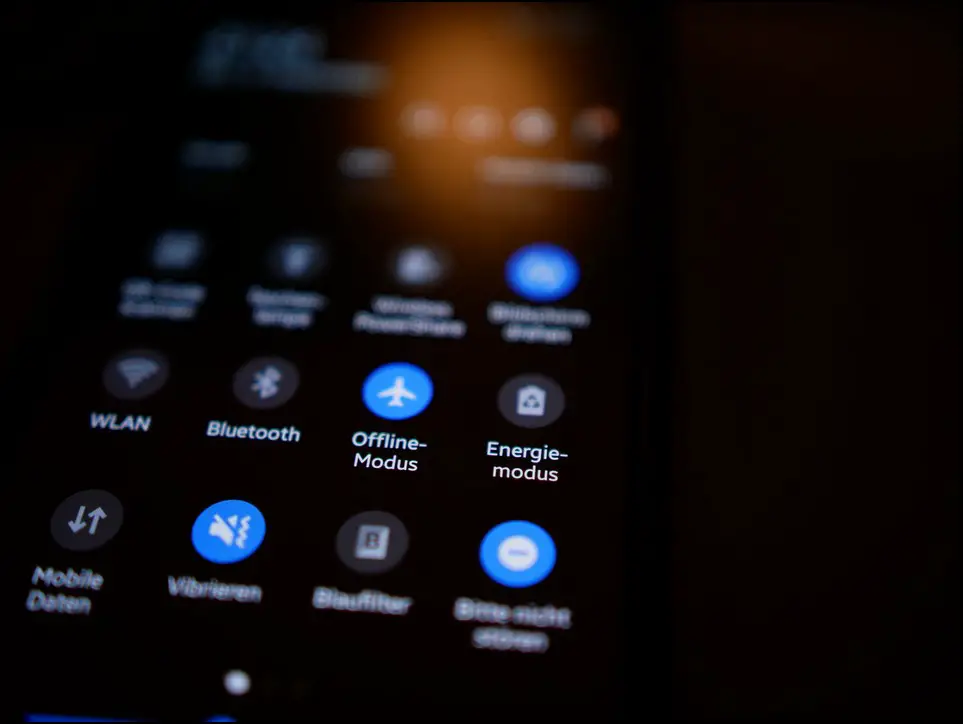 Method 6 – Close All Active Apps to Fix Fast Charging Not Working
You might have noticed that the fast charging capabilities on Android tend to slow down when you run more apps on your device. This is because some apps keep running continuously in the background, draining more battery power than usual. To fix it, open your recent apps screen and tap the Cross button to clear them from memory.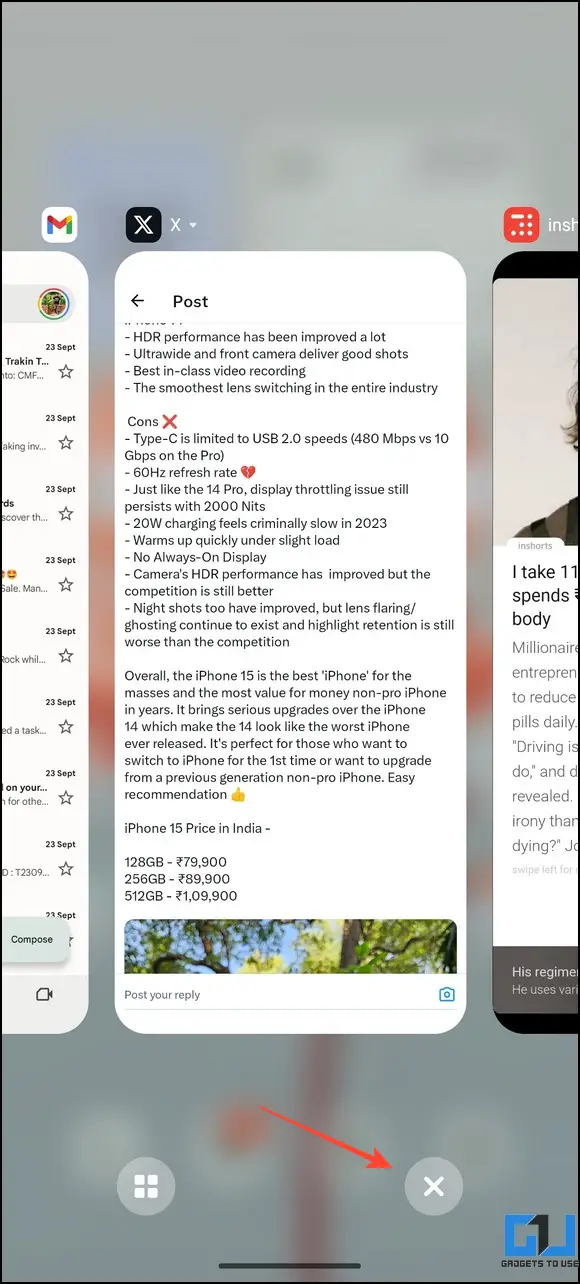 Method 7 – Check the Power Outlet
The power outlet is a crucial factor governing the fast charging speeds of an Android phone. If it is inadequate to deliver the required charge, your smartphone will charge at a lesser or normal speed. To fix the problem, connect your charger to different power outlets and use one that works well for your device.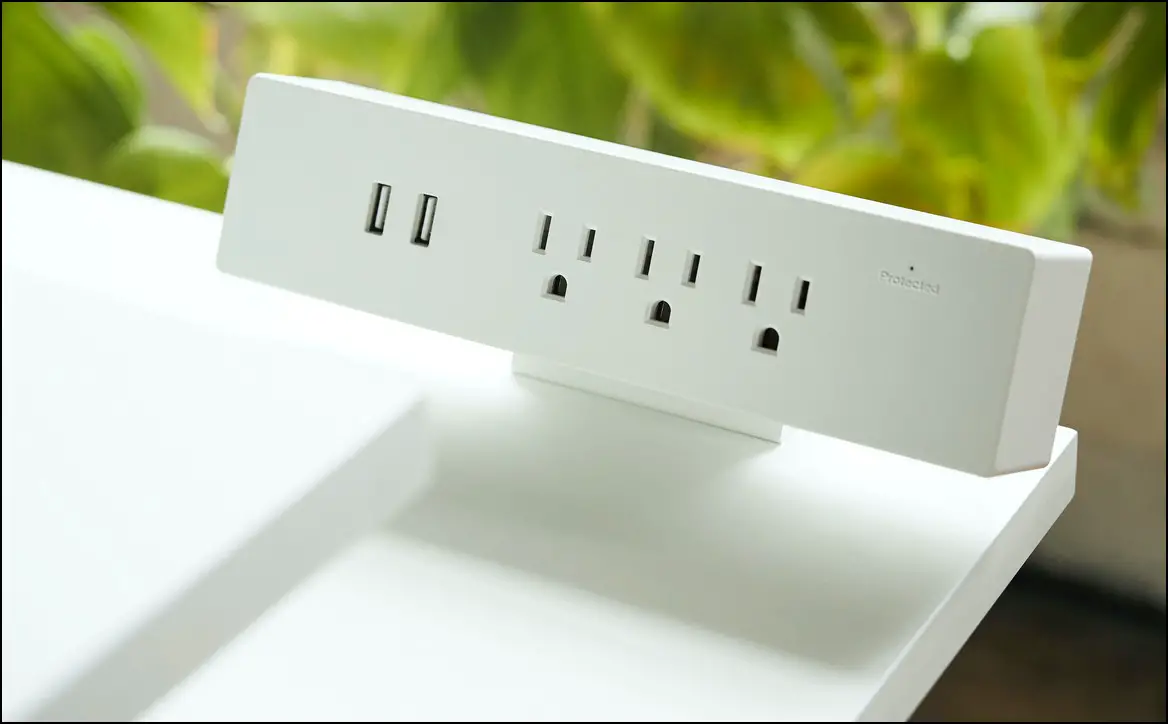 Method 8 – Ensure the Data Cable Supports Fast Charging
Data cables are equally important as chargers for fast charging speeds to the phone. If you use a fast charging adapter and a non-compatible data cable, the charging speeds will be significantly lower than the compatible cable. Always purchase and use certified data cables for charging your phone. Have a look at these certified cables that support fast charging.
Amazon Basics Double Braided Nylon USB Type C to Type A Cable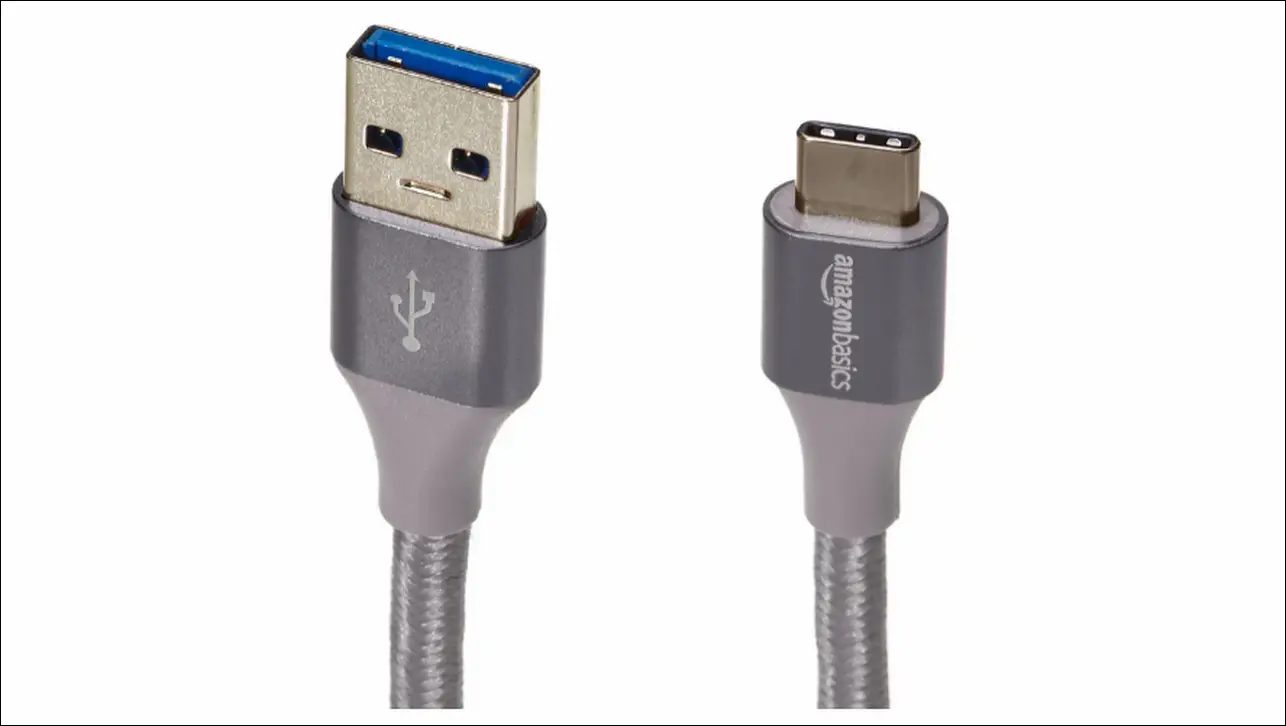 Amazon Basics USB Type C to Type C Cable
Method 9 – Charge Your Phone in the Battery Saver Mode
If clearing all the background apps didn't fix the fast charging issue on your Android phone, you can turn on the Battery Saver/Power-Saver mode to automatically restrict all battery-consuming apps. Follow these easy steps to enable the Battery Saver mode on Android:
1. Open the Settings app and tap Battery to locate the Battery Saver mode.
2. Enable 'Use Battery Saver' to turn it on. Alternatively, you can swipe down the notification panel to activate it.
Method 10 – Clear App Cache Files to Fix Fast Charging Not Working
It is a known fact that excessive accumulation of app cache files slows down a smartphone. Consequently, this sluggishness affects the battery's health and significantly slows the device's charging speed. While Android doesn't offer a single menu to clear the entire system app cache, you have to do it manually for each app by following these steps:
1. Open the Settings app and tap Apps.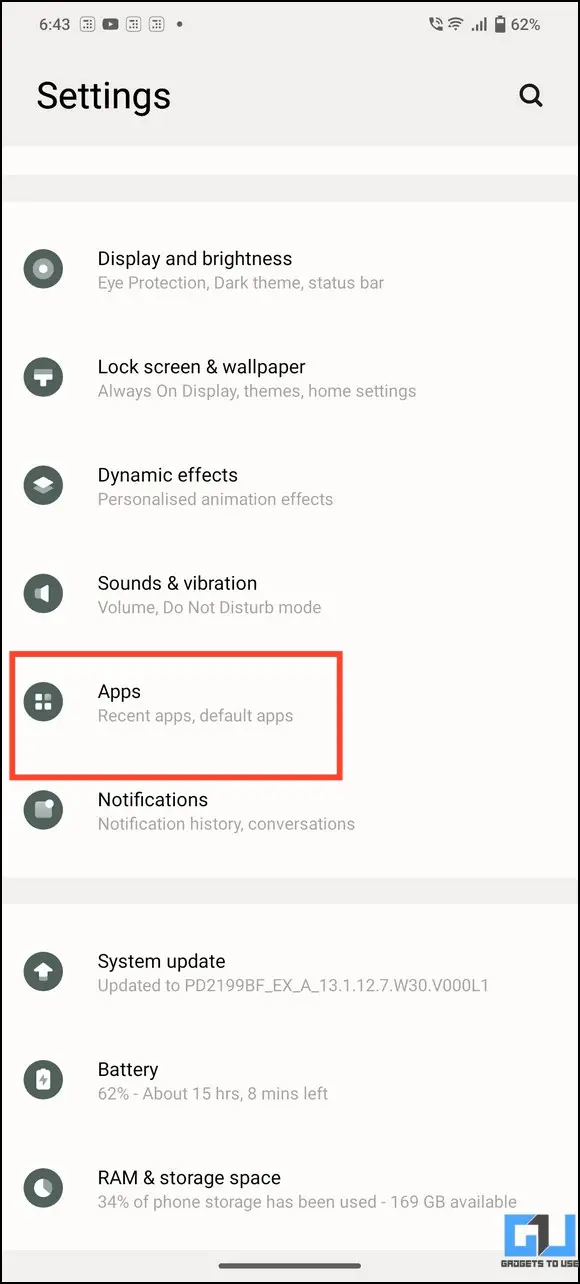 2. Begin with your desired app and tap Storage and Cache.
3. Finally, press Clear Cache to remove the app cache files. Repeat the steps with other apps to eliminate all cache files from your Android phone.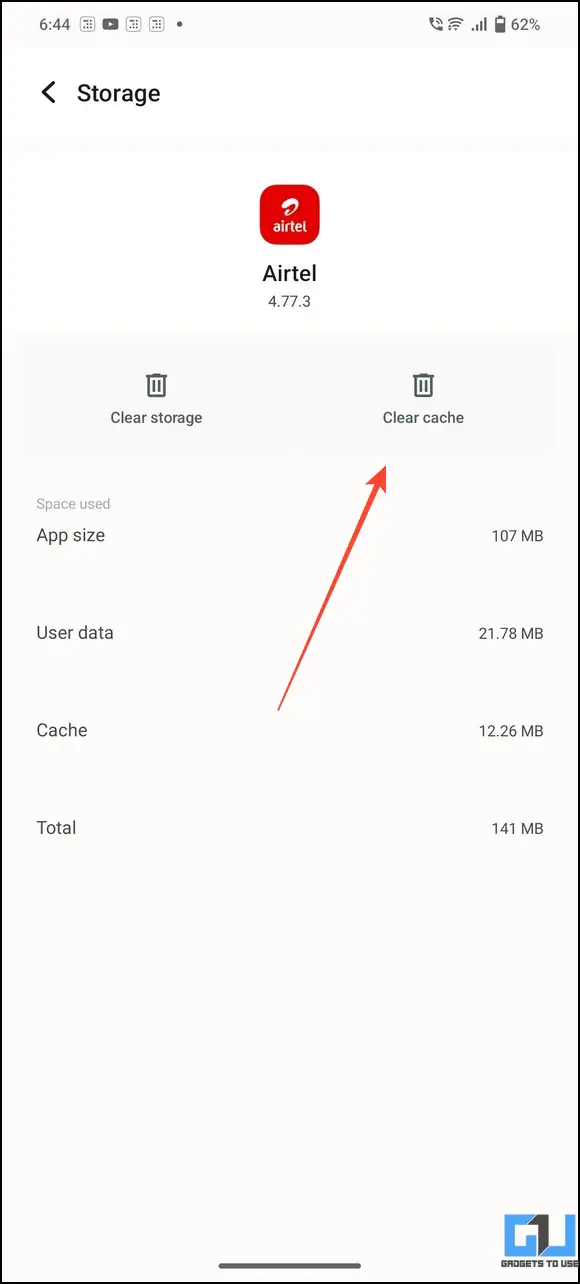 Method 11 – Boot into the Safe Mode to Fix Fast Charging Not Working
Safe mode is a feature the Android system provides that can solve problems related to application configuration or incompatibilities. You can restart your device safely to check if a software problem is causing issues with the fast charging. Follow these steps for an easy fix:
1. Long press the Power button to open the Power Menu.
2. Next, long-tap Power Off and tap OK to reboot your device to safe mode.
3. Finally, connect your charger and verify if your device is charging faster. If it does, reboot back to normal mode and uninstall any recently installed app interfering with your device charging.
Method 12 – Check for Loose Connections
Loose connections and internal damage to the charging port can result in improper charging speeds to the device. In such a situation, replacing the charging hardware with a certified technician is better. Prolonged usage of damaged hardware can result in fatal consequences and cause irreparable harm to the battery.
Method 13 – Ensure Fast Charging is Enabled on Device
Some Android smartphones offer specific toggles for enabling fast charging capabilities in your smartphone. If this is turned off, your phone will only charge at normal speed. Follow these simple steps to enable fast charging on your phone (if it is supported).
1. Open the Settings app and search for Fast Charging.
2. Turn on the toggle for Fast Charging to enable it.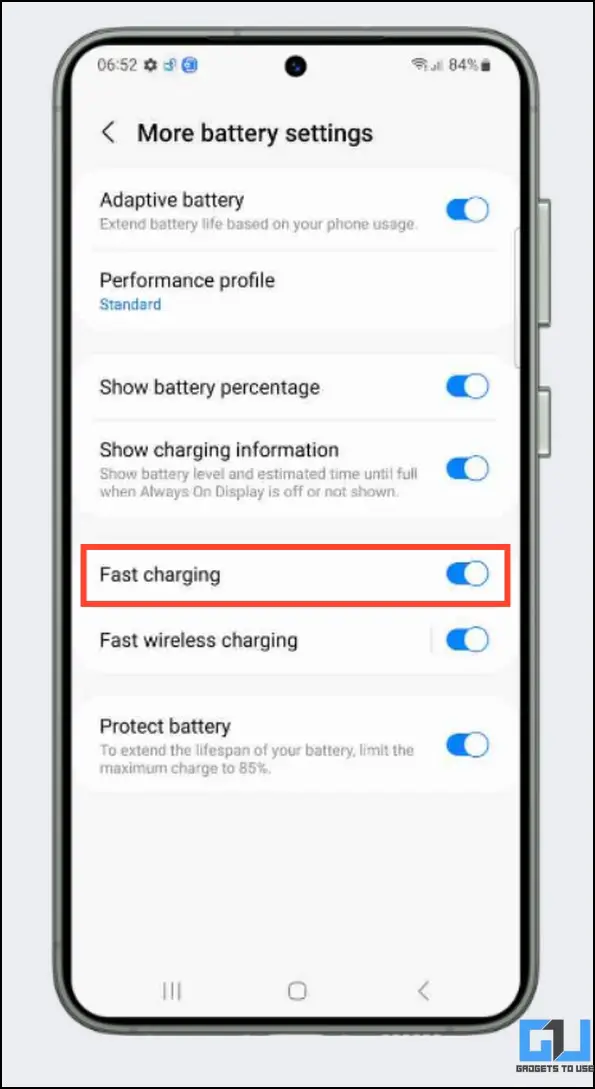 This feature might be labeled with a different name on your phone. Look for a similar feature under your phone's settings.
Method 14 – Use a Certified Fast Charger
If your phone supports the fast charging technology, you should always use the original charger with its box or a certified aftermarket fast charger. There are lots of certified fast-charging adapters available on e-commerce platforms such as Amazon, Flipkart, etc. You can check our list of reliable, fast chargers under Rs. 2000 in India.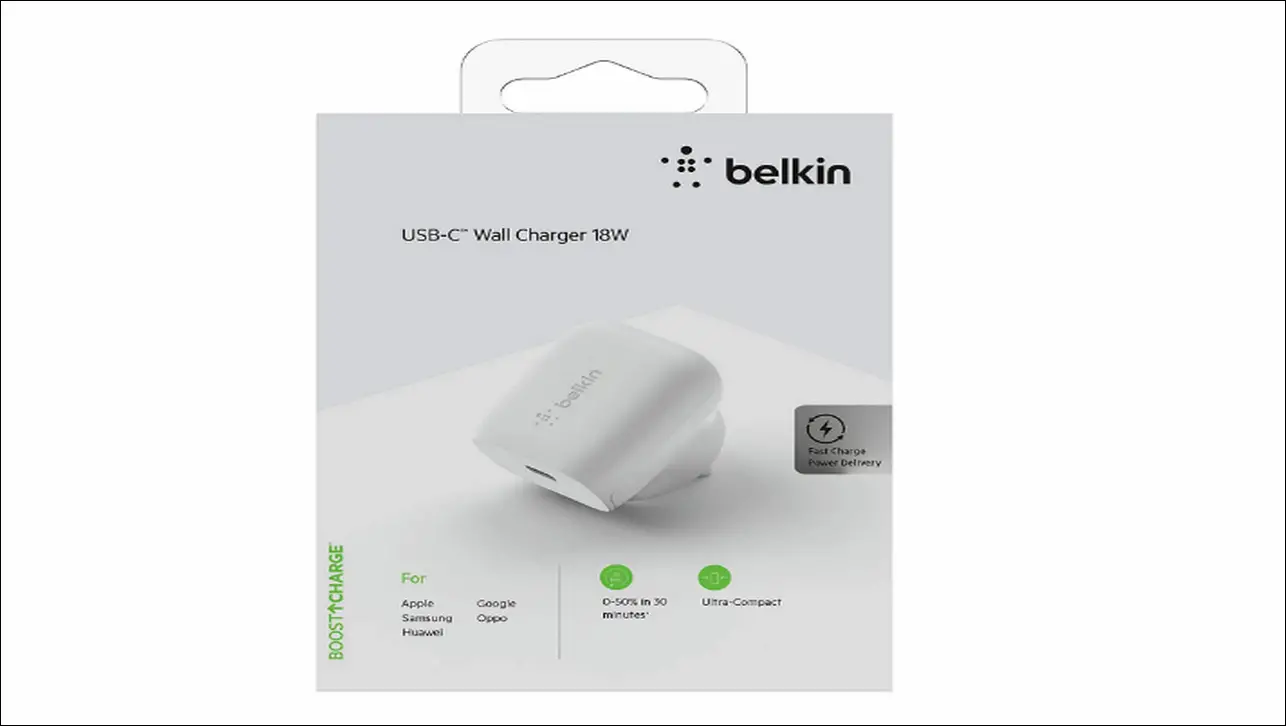 Method 15 – Factory Reset the Android Device to Fix Fast Charging Not Working
If none of the above methods fixed the fast charging issue on your Android phone, you can factory reset it as a last resort. It will delete all the data and installed applications on your phone, so back it up somewhere safe before making it 'factory-new.' Here's how you can do it:
1. Open the Settings app and search for Factory Reset.
2. Tap Erase All Data and press Erase Data to confirm your action.
Method 16 – Visit a Service Center to Replace the Battery
Lastly, you can visit an authorized service center if even a factory reset didn't solve the fast charging issue. An expert technician should replace your device's battery with a new one, as your existing phone battery is damaged beyond repair. Google your phone's manufacturer to find the nearest service center around you.
Wrapping Up
This brings us to the end of this guide, where we discussed several methods to fix the fast charging issue on Android. Share it with your friends and subscribe to GadgetsToUse for more awesome explainers if you find it useful. Also, don't forget to check other troubleshooting guides on Android below.
You might be searching for:
You can also follow us for instant tech news at Google News or for tips and tricks, smartphones & gadgets reviews, join GadgetsToUse Telegram Group or for the latest review videos subscribe GadgetsToUse Youtube Channel.