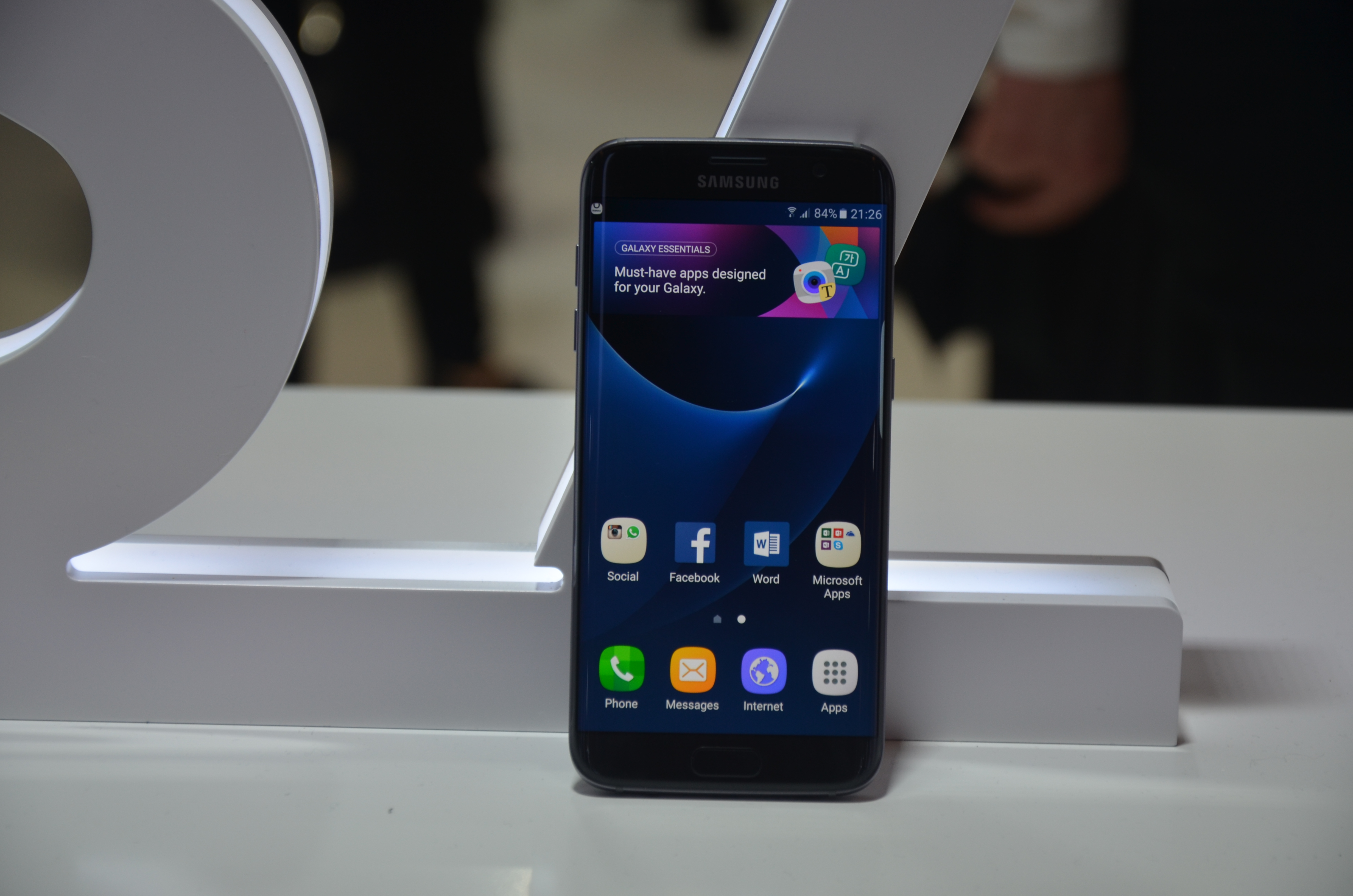 Subscribe for free to our youtube channel by clicking subscribe button below for latest updates on JIO, Tech Exclusive News, Gadgets Reviews, Upcoming Phone Deals Etc.
Ads by Google
Samsung has introduced its latest flagship smartphones the Galaxy S7 and Galaxy S7 Edge at the Mobile World Congress, Barcelona. It has come up with beefed up specs and a lot to love just like last year's Galaxy S6. A lot has been written and spoken about the newly introduced features and technology in these devices but there is something really incredible that we'll be talking about in this article.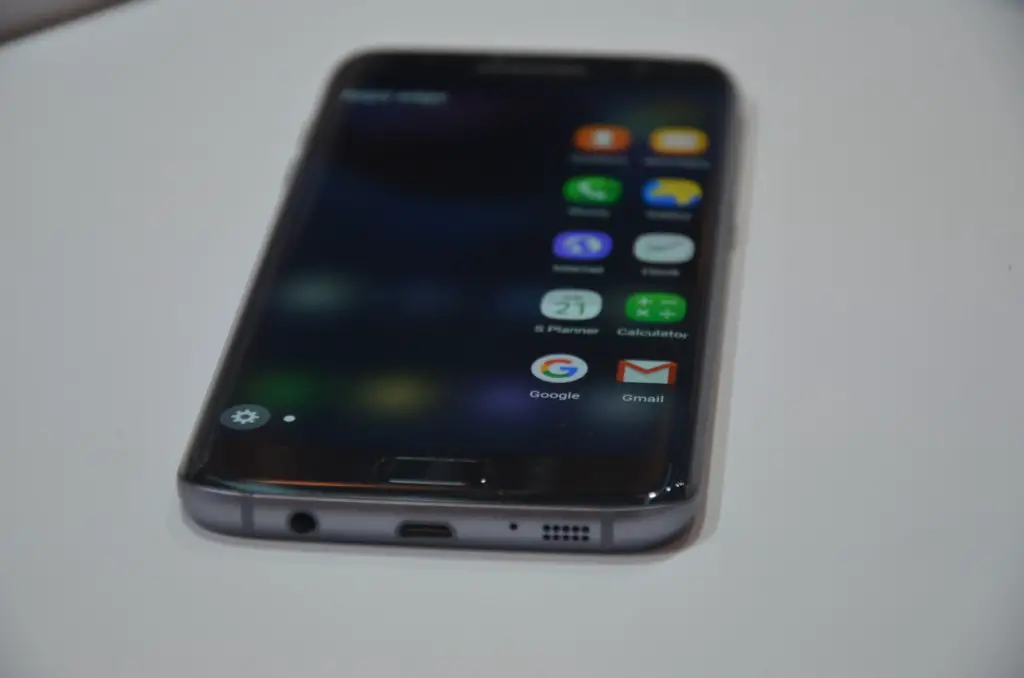 Samsung has taken a leap over the present camera technology and has took it to next level with its Dual Pixel Autofocus, which we have seen earlier in DSLRs but now you can witness it in the Samsung's Galaxy S7 and Galaxy S7 Edge. Samsung is all set to show its camera prowess with the latest Dual Pixel technology, and I will be helping you to understand this technology little better.
What's new in Galaxy S7 Camera?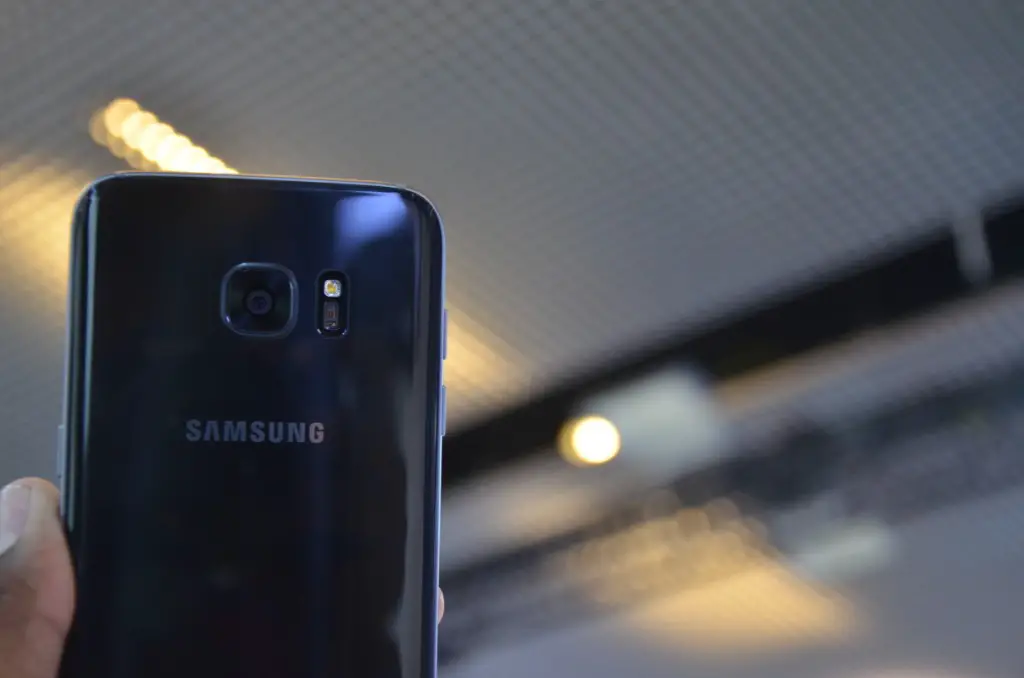 The rear camera on Galaxy S7 comes with a 12 MP sensor, which was 16 MP in Samsung S6.
The size of the pixels this time has been increased from 1.2 microns to 1.44 microns, which allows 25% more light to enter the camera.
The aperture has been reduced to f/1.7, which is again great for capturing low light pictures.
Samsung has used the new ½.5" Sony IMX260 sensor.
Dual Pixel autofocus has been introduced; it can also be called as the PDAF 2.0. It is an improved technology to increase the speed of autofocus and get sharper and clearer images. I'll be explaining about the Dual Pixel autofocus technology further in this article.
What is Dual Pixel Autofocus?
For starters, I'll be explaining how the Phase Detection autofocus works in order to explain the Dual Pixel mechanism in an easier way. We all know that the camera sensor has number of pixels on it, which catch the light and process the picture captured by the photodiodes present in the pixels. There are two photodiodes in a single pixel, one of them captures the 'Phase' and the other one captures the 'Contrast', both the pictures are combined and the camera focuses on the object once the photodiodes capture the light.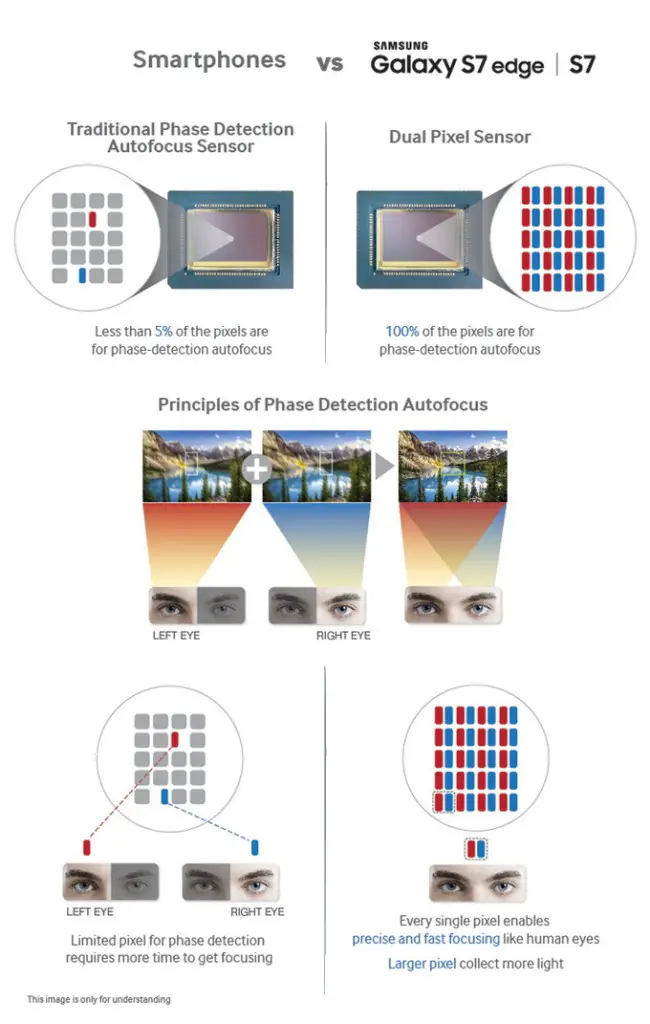 In PDAF, only 5-10% of pixels are divided into two photodiodes to capture the phase and contrast. What is different in the Dual Pixel autofocus is that every pixel on the sensor is divided into 2 photodiodes each and then the picture is captured. Which means 100% pixels are used to capture the phase and contrast. ( This is next version of Phase Detection ) This makes the focusing a lot quicker and accurate, and Samsung has become the first one to bring this technology to smartphones.
How Is Dual Pixel Autofocus Good for Photography?
At first, I thought it is some kind of marketing gimmick with slight change in camera module but the dual pixel image sensor really outshines in real life. The Galaxy S6 had an awesome camera for low-light photography but the Galaxy S7 has something huge to offer.
The numbers of photodiodes in the pixels are increased by 95% which naturally take focusing speed and accuracy o the next level. When it comes to unstable objects, live shooting and taking instant shots on your smartphone, the Dual pixel autofocus is a treat. It captures 25% of extra light compared to the Galaxy S6, which make low-light scenarios look very different and it changes the definition of low light photography on smartphones.
Dual Pixel Autofocus In Action
Conclusion
Dual pixel autofocus is one of the biggest surprises Samsung has come up with this year. It has finally brought the DSLR grade photography capabilities to its smartphone. We are all pumped up to get our hands on the new beauty from Samsung and test the camera in different conditions.