Along with Karbonn A3, Karbonn A4 and Karbonn A6 now you will have another low-end Android phone by Karbonn which will be in the range of 5,000 INR and approachable for the users who would want only want to have the taste of Android for the social networking applications and IMs. Karbonn A-2 is another phone which is expected to be launched in this range.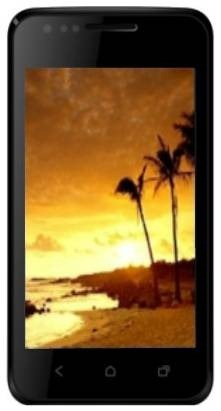 This phone is powered by a 1GHz processor and we are not sure about the number of cores this processor has but we expect it to be the Dual Core processor. The RAM used on this phone is 256 MB which is sufficient as per the price at which it is available. The size of this screen is 4 inches (which is usually on 3.5 inches on the cheap phone which are available at 5,000 INR or below).
The battery strength is 1750 mAh which is again very much decent as per the available screen-size and especially when you will compare it with the battery strength available in Karbonn A3 and Karbonn A6 which is 1400 mAh. The Operating System on this phone is Gingerbread which is usually available on all the low-end phones and it is same in the case of Karbonn A3 and Karbonn A4.
The primary camera used on this phone is 3MP which can do the video recording and it has also got a VGA camera at the back of the phone. The internal storage capacity of the phone is 202 MB which can be extended up to 32GB with the help of external storage device and it also does not support 3G which we also saw in Intex Aqua Marvel+. You can buy this phone from Flipkart at 4,990 INR