In a move to catch the attraction of buyers, Nokia have hugely slashed the prices of their 41 megapixel camera phone – the Nokia 808 PureView. This advancement by Nokia will surely be welcome by shutterbugs around the country, since the phone offers a one-of-a-kind 41 megapixel rear sensor from Carl Zeiss.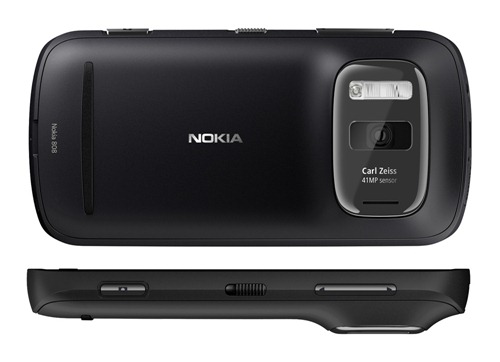 Apart from the extraordinary camera, the phone has 16GB of built-in storage with an option to use microSD cards. The phone is fully loaded in terms of connectivity – there's Bluetooth, WiFi, NFC capabilities, an HDMI port and USB OTG. Another extraordinary feature of this extraordinary phone is a built-in FM Transmitter, which means you can transmit your own songs to nearby FM devices, how cool is that! Although the phone doesn't have a pretty-sounding quad or octa-core processor, the 1.3 GHz unit in the PureView does it's job and doesn't keep you wanting for more. The phone comes with Nokia's own operating system – The Nokia Belle OS (Symbian Belle, formerly).
All these features – and now the much reduced price tag make it a serious contender in the 16-18,000 INR range now, as far as we're concerned. If there was any phone which could replace your digital camera, it has to be the 808 PureView, not only in terms of the resolution, but also the superb quality of the pictures generated. For low light conditions, there is a Xenon flash which you can make use of, to click some superb pictures. Nokia sort of lost their way in the past few years, gave in to the greatness of Android – but the 808 PureView can be regarded as a comeback weapon for Nokia.
To buy or not to buy? At this price point, we would recommend this phone to anyone having a budget which can buy the phone – in fact, I personally would choose this device over a range of Samsung Android devices such as the Galaxy Fame or even the Galaxy Grand, just because Nokia are offering something unheard-of at this price. The phone was initially launched for upwards or 30,000 INR, which means this phone is now selling for a discount of almost 50%! If you are considering buying this, do not give it a second thought, go and get the phone, is what we say!