Popular Indian smartphone and tablet manufacturer, Spice (S Telecom Ltd), today launched their one-of-a-kind cloud services for Spice smartphone and tablet users. This feature will enable users to securely backup their data, as well as ensure data security with the new 'data wipe' feature which can be used to permanently erase data if your phone gets stolen/lost.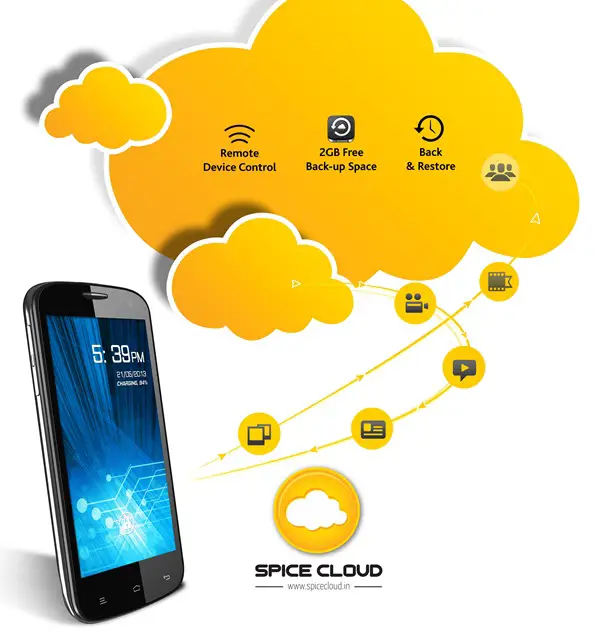 This new service from Spice gives users the ability to remotely access their files from anywhere via the internet. Apart from files and media, users can also access their call logs remotely which might be an added advantage for many. The services can be used to automatically synchronize, backup and share your data, which will increase the utility factor of your smartphone.
The cloud-based service comes with a few features like:
2GB space
Synchronize, backup and share data
Device locator
Secure locker
Remote lock and wipe
Retrieve call logs
Multiple device sharing
Spice device users can access all their data using the web interface at www.spicecloud.in. Today also saw the launch of a new device from Spice, the Virtuoso Pro. You can click here to read more.
This is the first time an Indian smartphone maker has offered a cloud computing service. Cloud computing is used worldwide to make sharing/access of files easier and faster. With internet becoming affordable to more and more people, cloud based services are on the rise. Other popular cloud-based services include Dropbox, Google Drive, SugarSync, etc. Most of these services offer a limited amount of free usage, so people can give it a try before going for the premium/paid versions.