Microsoft yesterday launched next Surface tablet, The Surface Pro 3 and this one is closer than ever before to carve a niche for itself as a laptop replacement in your travel gear. The Surface Pro 3 is also elegant enough to pass as a tablet, in spite of the 12 inch display size. Microsoft has made several new improvements for Surface Pro 3 and it shows.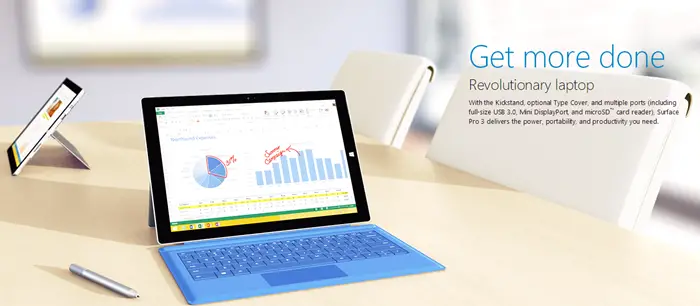 Improved Design
Surface Pro 3 is surprisingly only 9.1 mm thick. The tablet is also remarkably light for a 12 inch tablet with a weight of only 800 grams. Since i5 and i7 intel processors are housed inside, surface pro 3 manages all this sleekness with a fan inside. Fan air is expelled through thin vents surrounding the entire magnesium body casing and you won't be bothered by them.
New Type cover Keyboard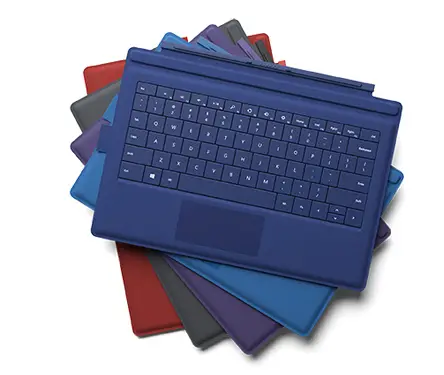 The new type cover keyboard is much better than the cramped and clumsy keyboards on earlier two Surface tablets. The key board can magnetically attach to the front of the Surface Pro 3 and is lot more stable on your lap. The new backlit keyboard can be bought for $129 dollars.
Bigger and Better TouchPad
For those of you who can't live without a mouse, the new Surface Pro 3 Touch Pad is a much appreciated change. The touchpad is much bigger and has been designed to be more like what you are used to on your premium laptop. The touchpad is 68 percent bigger and has 78 percent less friction compared to previous models and those numbers speak for themselves.
New Kickstand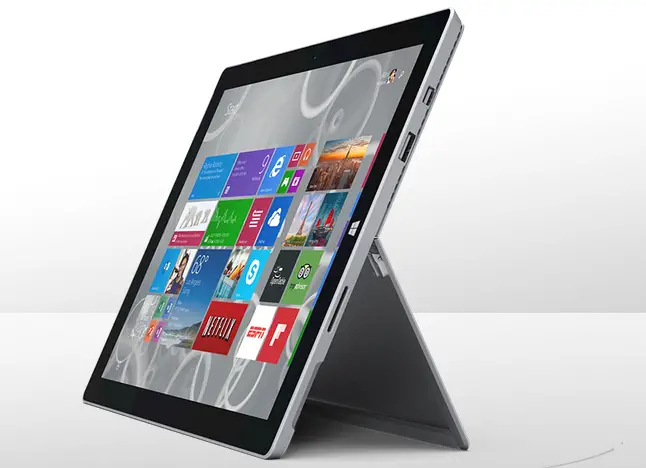 New kickstand gives Pro 3 more "lapability" and the new Canvas mode allows up to 150 degrees for inking using stylus. Multiple kickstand angles add to the overall experience and appeal of the new surface pro 3. The 22 degree standard angle is also available but Microsoft has added multiple angles and a better hinge to provide with more friction.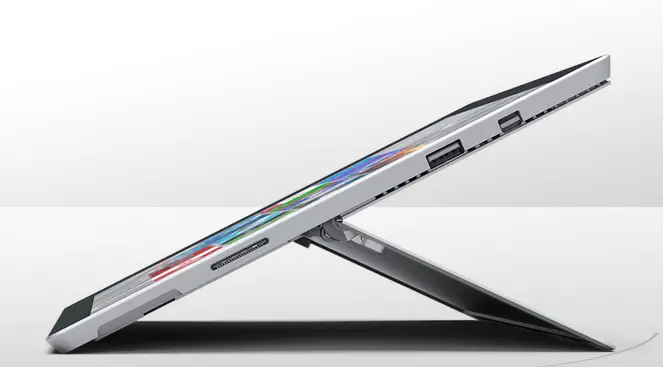 Impressive Stylus
New stylus is another star feature of Pro 3. Microsoft has ditched Wacom this time and has opted for Ntrig's Integrated Pen technology. The Stylus looks more like a Pen as compared to conventional stylus that you might have seen, which means it's thicker and heavier for a more pen like experience.

Just by clicking the button on top similar to ball point pens, you can launch OneNote on your pro 3 even when it's in standby mode and after you are done, you can simply press the button again and your new notes will be updated on the cloud.
12 Inch Display
10 inch display won't do if you are looking for a laptop substitute. Surface Pro 3 with its 12 inch display is now better in this regard. The ClearType LCD multi touch display with 2160 x 1440 pixels spread across it is quite sharp with pixel density of 216 ppi (pretty good for a 12 inch display).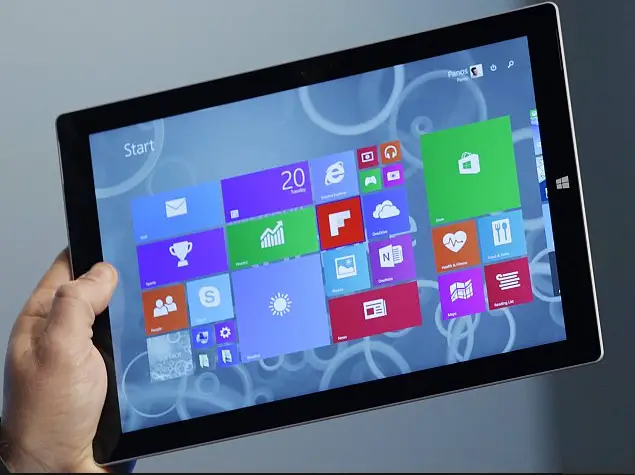 It has more pixels than the rival MacBook Air with 1440 x 900 resolution (128 ppi). Microsoft has opted for 3:2 aspect ratio and that might feel weird.
Optimized Adobe Photoshop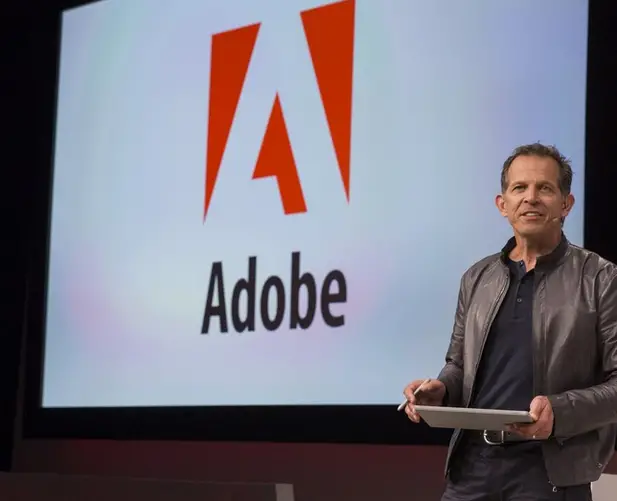 Microsoft announced that they have been working with Adobe for optimizing Adobe apps for Windows platform. The new optimized Photoshop for Surface Pro 3 will work well with touch controls including zoom in, zoom out, etc. The Windows ecosystem lacks in terms of Apps for casual users, but productivity users interested in Adobe Photoshop can be happy with this.
Long Lasting Battery
According to Microsoft, the 42 Watt- Hour battery housed inside will last for 9 hours of steady web browsing and, more importantly, 1 full year on standby. It's still early to judge the veracity of these claims, but we are optimistic about it. The battery backup is slight improvement over Surface Pro 2 and will be at par with the major competitor MacBook Air.
Dual Camera
The form factor isn't meant for photography enthusiasts, but Microsoft has anyways provided with dual 5 MP camera on the new surface Pro tablet. With the dual Camera's you can capture some quick shots to add annotations and perhaps to play with the  optimized Photoshop. Both 5 MP cameras are capable of full HD video recording. Microsoft has also incorporated stereo Microphone and Stereo speakers with Dolby sound.
Enhanced Productivity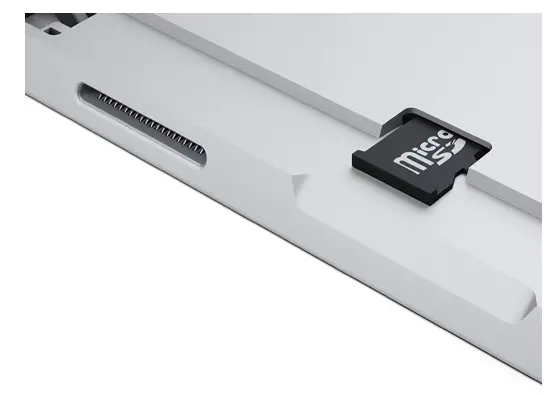 Surface Pro 3 has been carved for those who wish to prioritize productivity. The presence of Intel Core i7 and i5 processors, 4 to 8 GB RAM, full sized USB 3.0, MicroSD card reader, up to 512 GB storage and compatibility with all desktop software gives Surface Pro 3 a high ranking among those looking for a more portable laptop.
Conclusion
Microsoft Surface Pro 3 is indeed a competitive product with a glittering spec sheet, but will it be convincing enough for a day to day buyer to switch from a traditional and familiar comfort of Laptops? Windows Ecosystem has been suffering from the lack of apps and developer community support and perhaps this will pester Surface Pro 3 as well. The premium price tag will be another inhibiting factor in markets like India.
Key Specs
| | |
| --- | --- |
| Model | Microsoft Surface Pro 3 |
| Display | 12 inch, 2160×1440 |
| Processor | Intel Core i3/ Core i5/ Core i7 |
| RAM | 4 GB/ 8 GB |
| Internal Storage | 64 GB/ 128 GB/ 256 GB/ 512 GB |
| OS | Windows 8 |
| Camera | Front and rear cameras with 5 MP resolution and 1080p video recording |
| Battery | 9 hours backup |
Surface Pro 3—The Tablet that Can Replace Your Laptop [Video]