GO Launcher has unleashed the latest version of its popular homescreen replacement – GO Launcher EX 5. The app replaces the flatter design of KitKat with the smoothness of its 3D graphics core. The new update brings numerous feature and enhancements to the application along with an all new UI to make it look better and elegant.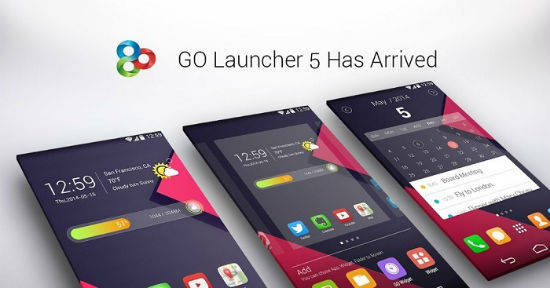 GO Launcher 5 is a visual retreat as it brings its own widgets, design and icons to match the minimalist, flat and colorful likes of the KitKat platform. In addition, there are other new features such as side navigation panel in the Apps grid allowing users to access the Widgets, new Hide App section and GO Launcher's App Manager.
As per the listing on the Google Play Store, the changelog appears to include a new redesigned flat style UI, full screen folder with smartcard, enhanced accuracy of the auto-folder, GO panels to provide different functions on screens, long press homescreen to activate the menu, simplify the app drawer to provide more space and revamped menu and sub-module.
The new update is featured in the Prime version and users will have to pay a Rs 364 to upgrade to the same either from the Play Store or through in-app purchases.