Gone are the days when the Samsung Galaxy App store was restricted only for Samsung's exclusive applications. It can be said that the app store is growing to become an alternative to Google Maps as it is now offering the beta version of the popular mapping and navigational app, Nokia HERE.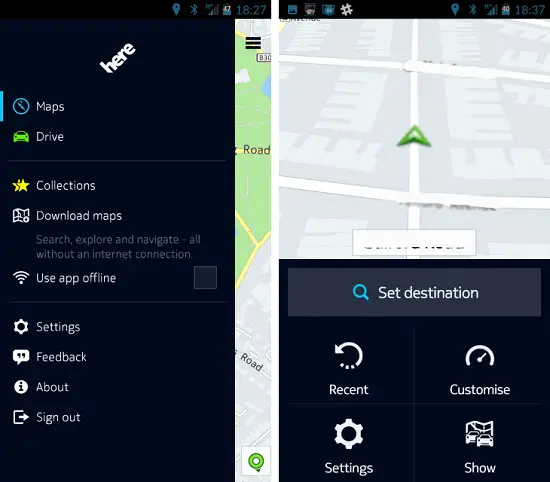 This partnership between Samsung and Nokia could be helpful for both the companies. Nokia has carried this step in order to widen its market share by not being dependent on the Windows Phone platform alone. Also, Samsung is trying to minimize the dependence on Google services with the launch of Tizen OS being evidence.
For now, the Nokia Here beta application is exclusive only to the Samsung Galaxy lineup of Android smartphones. The users of other devices will also be getting the Nokia HERE app as the firm has assured that it will be providing the same for iOS and entire Android ecosystem by the end of this year.
The unique feature of HERE is that it can be downloaded for free and has the ability display large parts of digital maps for offline usage despite full countries. These features make the Nokia HERE a great mapping service as compared to the Google Maps that allows users to download smaller segments.
Currently, the HERE maps is in the beta version and users might experience some glitches. But, it might soon be resolved with the final release of the application for the Android ecosystem.