Google has launched a dedicated app for messaging, dipped in beautiful Material design and quite simple to use. We can see it as a viable replacement for stock messaging app, which has remained the same for a long time, and with good reason.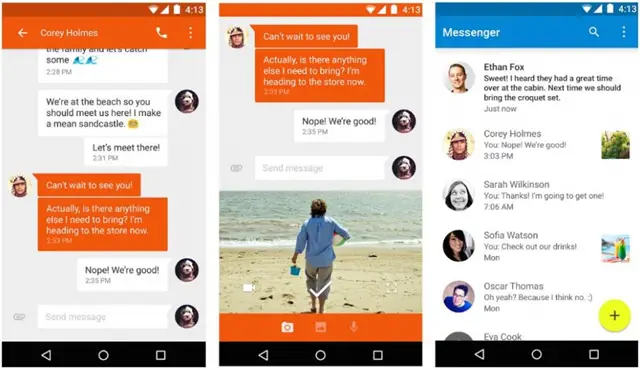 Although Android is Open source, popular Google Apps like YouTube, PlayStore, Gmail, etc have to be licensed from Google. These apps are the major tools, which Google uses to control Open source Android and thus, whenever a parallel Google App surfaces, development of stock app stops.
Let's take a quick look at features of this new messaging app
Cleaner Inbox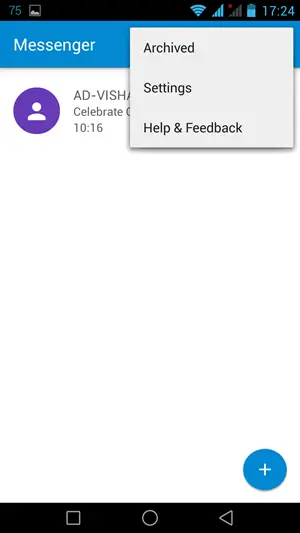 You can swipe away all messages to left or write, and archive them. You can act upon these later and the result is a clear message inbox, without losing information. There are more options in settings
Click Images and Videos from Within App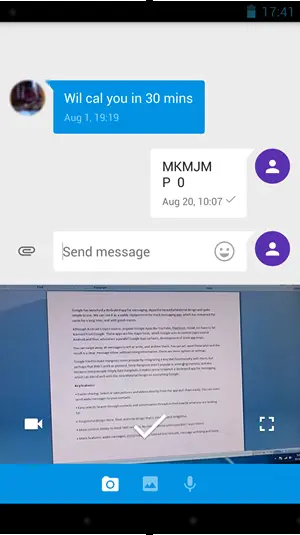 Sending SMS and MMS is more convenient and faster. Just tap on the plus button and enter number or name. you can directly click and share images from the app similar to FB Messenger app.
Manage People
From Peoples and Options, you can easily block people or switch off notification from particular individual. You can also assign different ringtones or vibration to individual contacts.
Easy Search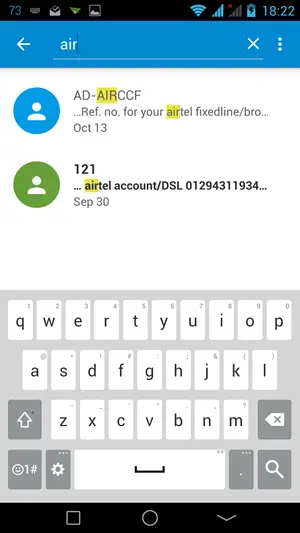 With the new design, its much more simpler to search for contacts and messages that you are looking for. Making groups is also simpler. You can also enhance search by using keywords in message content as well.
Option to Insert Quick Text and Insert Contact removed
There is no option to insert quick templates and to conveniently share contacts in the new app. This is something which is still present on Stock messaging app, and something which will be missed.
Google tried to make Hangouts more popular by integrating a key SMS functionality with them, but perhaps that didn't work as planned. Since Hangouts aren't popular in emerging markets, and also because many people simply hate hangouts, it makes sense to launch a dedicated app for messaging, which can blend well with the new Material Design on everything Google.