The world's most popular social networking website Facebook is reportedly claimed to have announced the launch of an Android application that is aimed at the low end mobile devices. Well, this application is designed to work on 2G networks, claims a TechCrunch report.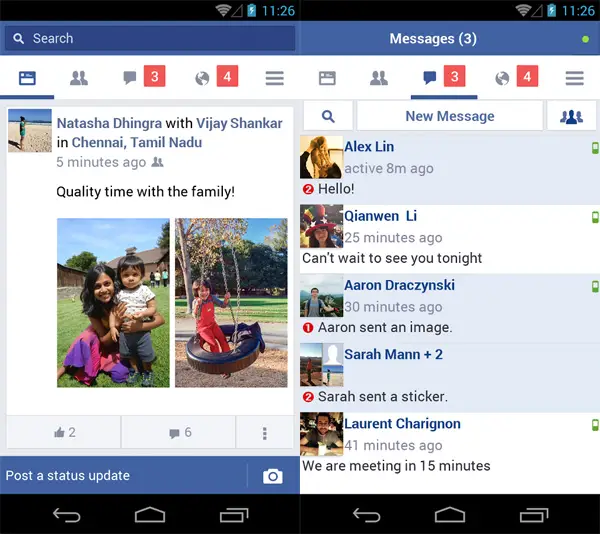 As of now, Facebook has not official announced the Facebook Lite application that is said to be meant for the low end mobile devices. But, it is claimed by the firm that the lack of such an application is the reason for the application to have reached only between 10,000 and 50,000 installs since its arrival on Google Play despite being free. There is an APK link as well for those who like to download the application.
For now, Facebook Lite is available in Bangladesh, Nigeria, Nepal, Sudan, South Africa, Vietnam and Zimbabwe. Moreover, the free application is only 252 KB in size and it assures for quick load times with competent mobile data usage and includes messaging features as in Facebook.
Notably, the Facebook Lite is not the first project that is launched for the emerging markets. The social networking firm as already come up with Internet.org application that is designed to provide users in Ghana, Kenya, Colombia, Zambia and Tanzania free access to the Web content and Facebook.