Intel has demonstrated a new phone at MWC which is running on Intel's own 7260 processor. The prototype displayed at Intel is running on Android 4.4 KitKat and sports extremely narrow bezels.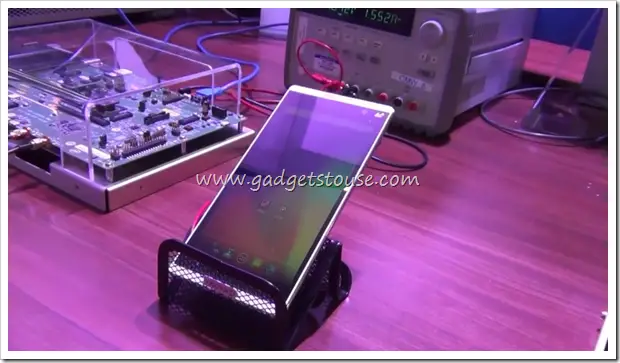 Intel has used variants of this SoC in international Galaxy Alpha. Intel will be using its custom core design instead of ARM architecture. The handset supports 4G LTE and is being developed as a low cost alternative for emerging markets.
The war between Intel's X 86 and ARMv7 has been around for several years, but ARM has maintained its dominance with more power efficient design, big.LITTLE heterogeneous computing and with highest adoption in mobile space. In fact, Intel has to use an extra compatibility layer which allows for Apps designed for ARM architecture to run on Intel chipsets.
Intel however isn't willing to quit mobile space anytime soon. With devices like Asus Zenfone series doing well in emerging markets, this is the market segment Intel will be targeting to increase its market share. This is similar to Microsoft's strategy to improve Windows Phone OS market share.
Intel is expected to foray in Indian market space starting from second quarter 2015. Let's wait and watch. Till then checkout the video demonstration below.
Intel Phone without ARM Architecture Coming to India by Q2 2015 [Video]