Our smartphones are our perfect companions and accompany us wherever we go. They are store everything we need like our collection of movies, songs from our favourite singer and tons of images which reminds us of our beautiful memories and not to forget innumerable apps to keep us connected and unleash the true power of a smartphone. They are like our personal store houses on the move.
But since the time Android rose to power and an era of smartphones began, users have been dealing with a serious and sometimes annoying issue. Limited internal storage capacity has been a matter of concern for the smartphone users since time immemorial.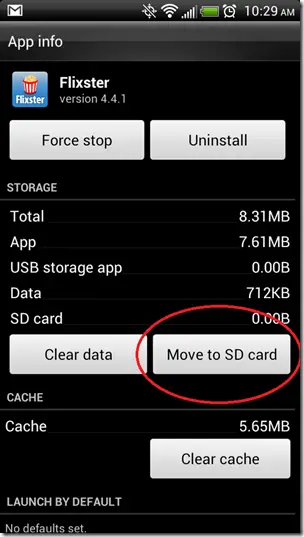 Smartphones are smart because of the smart apps installed on them and the number keeps increasing. An app is by default installed on the internal storage of the smartphone. Time and again people move these apps to external storage or SD card for variety of reasons like to create space for more apps to be installed or to get that extra space for flawless performance of the smartphone.
You all must have tried moving apps to external storage and noticed that Move to SD Card option might be greyed out for some apps. Ever wondered why some apps can be moved to SD card and some can't? Let us explore the reasons behind this.
App Developer's Choice
The Move to SD Card for a particular app is greyed out because the developer chose it that way. You all must be the wondering what might be reason behind this? You all must be removing or unmounting the external SD cards from your smartphones for whatever reasons but the thing is that an app just cannot run from an unmounted SD card.
The reason behind this is plain simple, Android OS cannot read the contents of the SD card once it is unmounted as it releases all the permissions and controls over the SD card. Moreover, some apps need to run in the background to work perfectly when you launch them from the app drawer. Therefore important apps like contacts, alarms, Email apps cannot be moved to external storage to prevent any loss of data or functionality in future.
To avoid hate Emails and numerous noob queries regarding the app not working or force closing when moved to SD card, the developers just outright lock the Move to SD Card function of the app by changing "android:installLocation" attribute of the "manifest" element of the app.
Widget Support
Android is all about customizing the smartphone to your heart's content and widgets is one important aspect of this customization. Widgets are the shortcuts that appear on the homescreen of your android device and offer full usability and functions of the app without launching the app again and again.
When an app is moved to external storage or SD card these widgets disappear. You all might have noticed this when you moved the third party music player app to SD card then all the music widgets disappear. To provide you all those beautiful widgets sitting proudly on your homescreen, their Move to SD Card option is not allowed and they appear greyed out.
Background Syncing, Service and Account Interfacing
Some important apps running your on Android smartphone keep syncing and running in the background without you even knowing and appearing in the task killer or task manager apps. For example the Email apps keep syncing in the background to ensure the instant delivery of all your important emails the moment they are sent.
For the same reason apps like Facebook and Whatsapp are continually connected to your account over the server and keep syncing so that your messages get delivered instantly. Other apps like alarm, dialer, contacts etc. are important services that run in the background even when you are not using them.
If these apps are moved to SD card then they will not work as expected and might misbehave. So to avoid all the nuisance they are locked onto the internal storage and you see the Move to SD Card option greyed out.
What Can You Move?
Big games which take a whole lot of your storage space do not need to run in the background whole time and so they come with Move to SD Card option enabled. Apps like third party browsers and other utility apps can be moved to the external storage with ease.
We have tried our best to explain these reasons best to our knowledge. If you have any doubt or still got questions? Let us know via the comments below.