Intex has today forayed into wearable market with the launch of an ambitious smartwatch iRist, which has been priced at 11,999 INR. This is more than what most high end smartphones from the domestic manufacturer cost and is beyond that comfort zone Intex dwells in and rather successfully too. We got to spend some time with the device at China's own MWC 2015, and based on our initial experience here are some answers to questions you might be asking.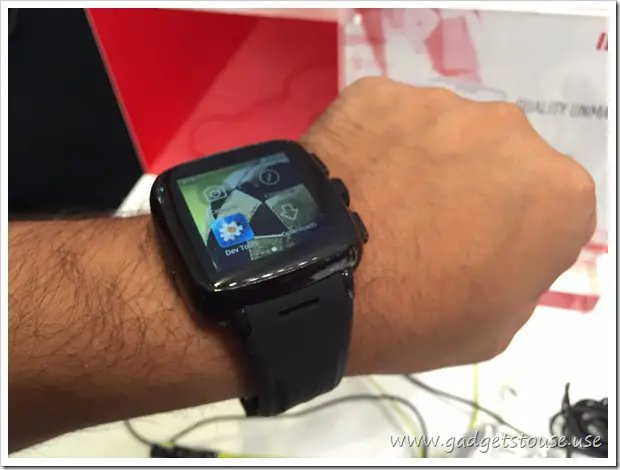 Intex iRist Quick Specs
Display Size: 1.56 Inch OLED Samsung display, 240 X 240 pixels
Processor: 1.2 GHz MediaTek MT6572 dual core 32 bit
RAM: 512 MB
Software Version: Android 4.4.2 KitKat
Camera: 5 MP, Can record HD videos
Internal Storage:  4 GB
External Storage:  up to 32 GB MicroSD support
Battery: 600 mAh
Connectivity:  3G, HSPA+, Wi-Fi 802.11 b/g/n, Bluetooth 4.0 with A2DP, GPS
Intex IRist Smartwatch Hands on Review, Features and Overview
Question – Does iRist has scratch resistance glass on display?
Answer – iRist includes Saphire glass on display, which is extremely resistant to scratches. Intex calls its scratch free glass.
Question – How is the Display on iRist?
Answer –  Company has used OLED display for some energy conversation. This type of displays work great on wearables. The iRist display isn't the sharpest or brightest  that we have seen, but is very useable.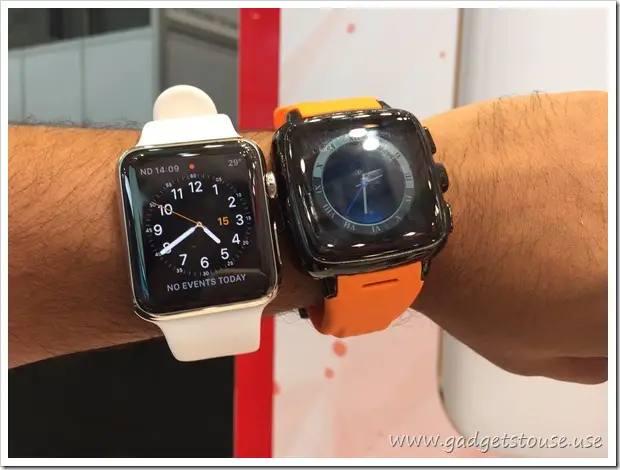 Question – How is the Design and Build Quality?
Answer – Build quality is pretty solid. There is metal on the side frame and on the back panel and sapphire glass on the front. Camera and power key are located on the side edges. It is a bit thick but not clunky. The strap is made of rubber and is comfortable to wear.
Question – What size SIM card is supported?
Answer –  One Micro SIM Cards are supported
Question – How much is Free Storage?
Answer – Out of 4 GB, around 1.3 GB is available at user end. Apps can be installed to SD card.
Question – Does it have MicroUSB port?
Answer –  No, MicroUSB port is not present. It charges with a proprietary dock.
Question – How is the Camera Quality?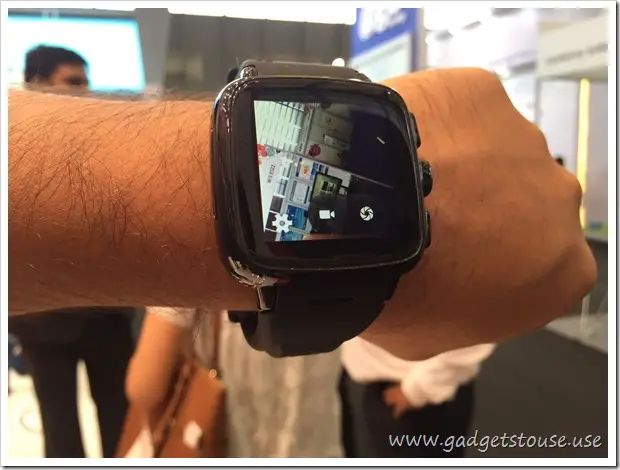 Answer –  Camera quality is better than what we expected. However, we surely won't be using this for primary photography, and form factor restrictions has a part to play in that too.
Question – How is the performance ?
Answer –  Performance is smooth and we didn't find any lag in our initial testing.
Question – How much does the software resemble an Android phone?
Answer –  As mentioned, iRist is running Android 4.4.2 Kitkat and besides launcher, other deeper layer are stock Android. Intex tells us that you can download apps from play store and also sideload them on SD card. Besides calling and messaging other phone apps and functions are supported. You can even use it to create WiFi hotspot.
Question – Can you change watch faces?
Answer – Yes, by default 11 watch faces are present on the device.
Question – How about the keyboard?
Answer- iRist includes stock android keyboard and typing wasn't easy or accurate in our first few attempts.
Question – Is it water resistant?
Answer – Yes, this smartwatch has IP65 dust and water resistant certification.
Question – Does it have a loudspeaker too?
Answer – Yes, a considerably loud loudspeaker is present. Intex will also bundle handsfree Bluetooth headset within the box.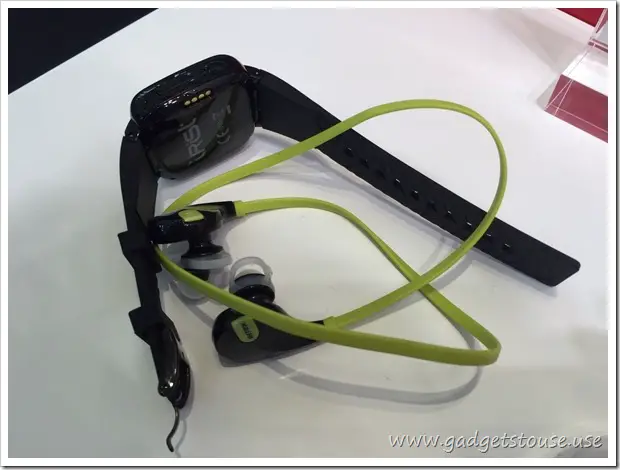 Question – How is the battery backup?
Answer –  iRist includes a 600 mAh battery, which is more than what we see on conventional smartwatches. iRist however is a blend between a mini smartphone and a smart watch and thus, if you intend on using it as a full fledged smartphone, you will have to be vigilant about charging points through your day.
Question – When will it be available?
Answer – iRist will be available in August 2015 on Ebay.in
iRist Photo Gallery
Conclusion
Spice made a similar attempt with Spice Smart Pulse last year, but iRist is a much better implementation. We are still not sure if the world needs a standalone miniature smartphone smart watch, but Wearable market is expanding and there are all classes of consumers who might appreciate this concept.