Yu has finally revealed the date for the launch of YuFit in India. The fitness band will be available on July 29 for just 999 INR, but you will have to register first. We spend some quality hands on time with the device at the launch event, and if you are looking forward to buy YuFit in the pilot flash sale, here is all we know so far.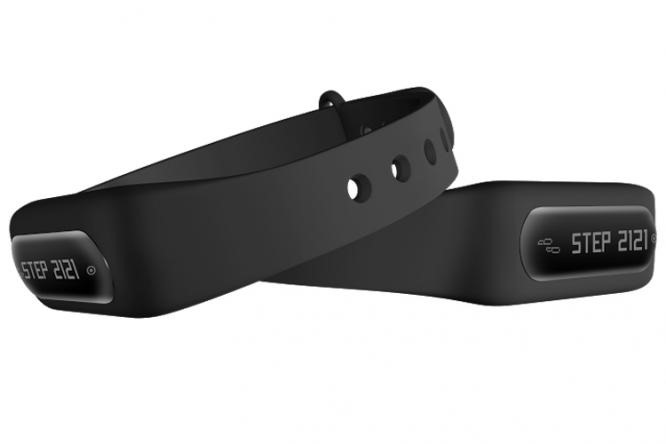 Question – How is the build quality of YuFit?
Answer – YuFit includes a sensor module housed inside a silicon band. The plastic capsule which has an OLED display is made of plastic and is susceptible to scratches in the long run. The design and build quality feels less premium the Mi Band, but you will have the benefit of a display which you can use to monitor time and health data any time. A touch button is also present on the sensor module which you can use to trigger various actions.
Question – What Apps will be Compatible with YuFit?
Answer – YuFit will be compatible with YuFit App and HealthifyMe App (7 day free trial), both of which can be downloaded and experienced from PlayStore, even if you don't have the Fitness Tracker with you at the moment. You will have to download both apps in order to use YuFit band. All health related data will be visible via HealthifyMe, and other functions can be triggered using the YuFit App.
Question – What Fitness related features does YuFit Offer?
Answer – YuFit can track your sleep data, count steps you have walked through your day, calculate calories burnt, use GPS Tracking for your walks and most important offer a Fitness coach to monitor your progress and motivate you.
Question – How will this coach thing work?
Answer – You can subscribe to a coach and choose from several coaches with different expertise, based on your field of interest. Your Coach will call you once a month to discuss your progress and besides, you can communicate with him/her whenever you need to via messages. The coach will also send dietary and workout plans which you can access via HealthifyMe App. From your end, you will have to update the app with what you eat or drink through your day. You can also add
Question – How much will I have to pay for these services?
Answer– You can check the subscription prices in the image below.
Question – Can YuFit track how many floors I climb too?
Answer – No, YuFit does not include altimeter and can not track movement on stairs.
Question – Can I see smartphone notifications on YuFit?
Answer – Yes, you can mirror call and message notifications on YuFit, but because of the limited display real estate, your experience will be restricted.
Question – What else can I use the YuFit for?
Answer – You can use YuFit to remotely launch your smartphone camera and click images or you can launch Video app and shoot videos. You can also use it to ring and find your phone if it accidently slips beneath the couch.
Question – How is the outdoor visibility?
Answer –  The OLED display isn't very bright, which is not a bad thing after all as it helps conserve battery, but this also means outdoor visibility isn't very good.
Question – How long will the battery last?
Answer –  Yu hasn't disclosed battery capacity but has assured us that the battery will last for 2 weeks of moderate usage.
Question – Will it work with iOS devices?
Answer – No It is compatible with Android devices only.
Question – Where can I buy it?
Answer – You will have to register first to participate in flash sales. Registration starts on 21st July and the pilot flash sale will be held on 29th July.
Conclusion
YuFit is like most other budget fitness tracker and the major highlight here is coach facility. Focus is more on personal interaction with coaches to help you accomplish your goals rather than on strict accuracy.