When Samsung acquired SmartThings last year, they established their entry into the SmartHome market. Using a combination of sensors across your home that talk to a SmartThungs Hub, one could detect when someone is home via the motion sensors, unlock doors, control the lighting by plugging it into a smart switch, and work with other appliances like the TV or the Music system – all from the convenience of your Smartphone!
The latest addition to this vast catalog is the Samsung SleepSense, a sleep consultant of sorts that is paired with your Smartphone; it sits under your mattress and its real-time contactless sensor (unlike the ones that strap to your wrist) analyses your heart and respiratory rates, plus your movement whilst you sleep and gives you reports on your sleep activity with your sleep score mapped against the average data for your age.
It also comes with a Smart Alarm feature that analyses the data collated from your sleep stages and identifies the best time to wake you up.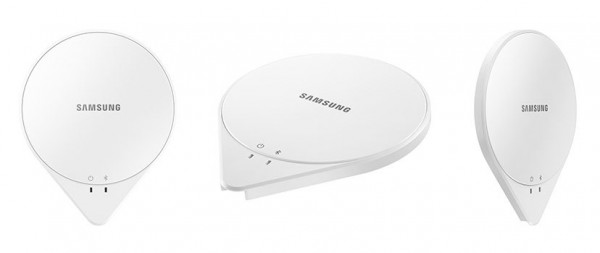 The Samsung SleepSense can also be connected to other Samsung smart appliances which can automatically adjust the air conditioning based on your sleep-cycle data or turn off the television when it has detected that you've fallen asleep! Pretty neat huh!
The device can also be paired with the other appliances via the SmartThings kit and let you adjust thermostats, security cameras, and lightbulbs in your SmartHome – all designed to provide a optimal environment to help you sleep.
Details around its pricing and availability are yet to be announced. Given that the SleepSense is the first product designed by Samsung that was designed specifically for use with SmartThings and the simultaneous launch of the 2nd generation of the SmartThings Hub, it is evident that Samsung has great plans for the SmartHome segment and we can expect to hear of more interesting developments in the future.