The Huawei Honor 7 provides an extra touch of class in its range and features some impressive hardware in an attractive shell which should certainly help the Chinese manufacturer standout among the competition.
The Honor 7 manages to offer more than a few interesting surprises for the buyers, the camera being one of them. Here is the Honor 7 camera review brought to you by GadgetsToUse.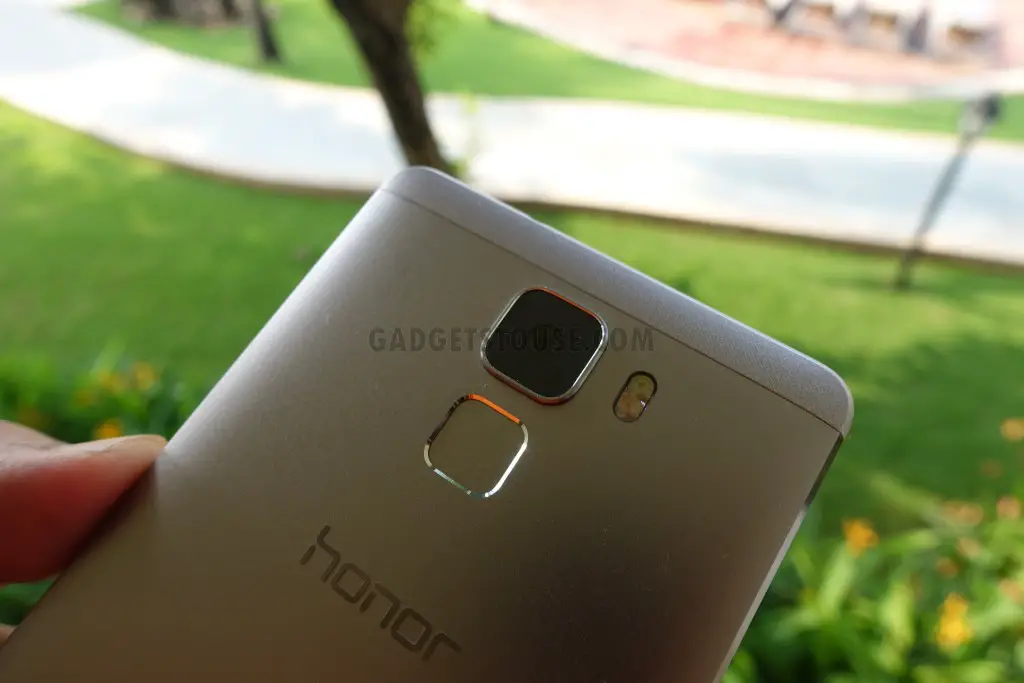 Camera Hardware
Huawei Honor 7 features a 20 MP primary shutter with the same Sony IMX230 sensor announced late last year, which can be found in the Moto X Play as well. Aperture is f/2.0, which is good enough to let the right amount of light enter the camera. The sensor uses Phase Detection Auto Focus with a fast 0.1 seconds autofocus time, in case you wonder it has Phase Detection Auto Focus . The camera is coupled with a dual-tone LED flash which compliments the camera equally well.
The front camera relies on an 8 Megapixel fixed-focus sensor with F/2.4 aperture and 26 mm wide-angle lens. It is also coupled with a single-LED flash, a rarity among the smartphones today but it appears to be catching on.
The Huawei Honor 7 offers 1080p videos at 30fps. Sadly, there's no 60fps or 4K recording, although the hardware seems more than capable to handle such features.
Camera Software and Modes
The camera interface is clean and simple, though quite similar to the one found on the Apple's iOS. You can switch between the main shooting modes with swipes – light painting, beauty, photo, video and good food. Filters are available, as well as panorama, HDR, all focus, burst, night scene, time-lapse and slow-mo. You can find these advanced modes via the settings shortcut. If you opt for the all-focus, your Honor 7 takes a few pictures, while you are holding your phone steady and you can choose the focus later, including all in focus. It works nice and lag-free. Huawei Honor 7 Camera Samples
Honor 7 Camera Samples Gallery, Low Light Photos
Camera Performance
As far as image quality is concerned, the camera is capable of taking some really good shots with accurate amount of detail and saturated colors. That is mostly in well-lit environments however, and as the lighting conditions change to worse, some amount of grain starts to show up, detail is not upto the mark, and colors begin to lack vibrancy.
This is common with most smartphone cameras however, and low-light shots with this device are actually still quite good. Video quality is unfortunately disappointing, with not so convincing dynamic range and  fluctuating exposure, it leads you to continuously tap on the viewfinder to adjust the exposure and focus. of the video.
[table id=53 /]