Oneplus is a very young company and in a short span of time, they have managed to make themselves a very well know smartphone brand. Thanks to their strategy to offer smartphones with flagship-level hardware specs at a comparatively lesser price compared with those of Samsung or Apple for identical products. However, there's one department where Oneplus has always called behind, i.e., camera performance. Now in an attempt to change their image, Oneplus has partnered with Hasselblad, to up its camera game.
Also, Read | 10 Useful Camera Tips and Tricks for Redmi Note 10 Pro Max
Useful OnePlus 9 Series Camera Tricks
Any product can use top-of-the-line the best hardware, but software plays a very important role to either make or break the hardware experience. The Hasselblad team has worked with Oneplus to fine-tune to software on the recently announced Oneplus 9 and 9 Pro, which included color science and a couple of modes to better your camera experience. Today we will be sharing few handpicked Oneplus 9 Series camera tricks so that you can make the best out of them.
Also, Read | Pixel 4a Camera Tips and Tricks to Get the Best Photography Experience
1. Filter Available on All lenses
The Camera app on Oneplus 9 Series allows using a software filter for all the lenses it comes with, no matter whether it is main shooter, Ultrawide, or Telephoto (depending on the regular or Pro model).
Open Photo Mode in the camera app
Click on the filter icon in the bottom right corner of the viewfinder
Pick the filter of your choice and click pictures.
2. High-Resolution Pictures
If you like to do smartphone photography editing or like to print high-quality images shot on a smartphone camera, then the Oneplus 9 series has made it a little easier to do so. Now you can capture high-quality images without going into the Pro mode.
Also, Read | OnePlus 9R GCam: How to Download & Install the Google Camera Mod
3. StarBurst Mode
There's a StarBurst Mode included under the NightScape Tab, this creates a star-like effect when shooting a light source.
4. Super Macro Mode
Having a macro mode on your Phone is a new trend nowadays, some phones use a dedicated macro lens, while some use the ultrawide lens. Oneplus has opted for the second one, which is a well-thought decision and produces good results because Oneplus has used a 50MP sensor for the ultrawide lens, as a result, we get good quality macro pictures that support Auto Focus as well. Also, we can manually zoom by sliding on the lens switch buttons.
Open Photo Mode in the camera app
Enable Super Macro Mode
Also, Read | Google Camera Go App: Get HDR, Night & Portrait Modes on Budget Devices
5. Tilt-Shift Photography
This time Oneplus has also included a fun feature to give a dramatic look to a large group of people, landscapes, bridges, buildings, etc. This is done by keeping only a certain part in focus while blurring out all other parts of the picture.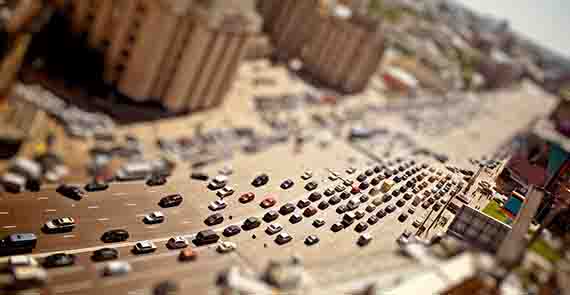 Open Tilt-Shift Mode in the camera app
Tap on the screen, to focus and adjust the focus & blur portion by sliding with two fingers
Click on this dotted circle to adjust the blur intensity.
6. Tripod Mode
If you love astrophotography, or like capturing long exposure shots of light trails, stars, streets, or even light painting, then you will be pleased to know that there's a tripod mode baked into NightScape Mode. It lets you take long exposure shots from 8 to 30 seconds.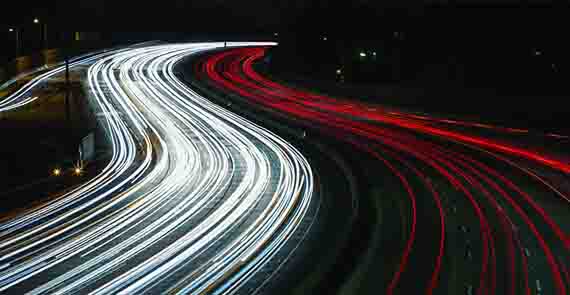 Also, Read | How to Mirror Front Camera Selfies on iPhone X, iPhone 8, iPhone 7, iPhone SE & iPhone 6s-series
7. Video Portrait
There's also a video portrait mode included in the camera app, which lets you record videos with your human subject in focus, while separating the background with a blur effect, just like a professional camera.
8. NightScape Video
There's also a very useful feature for video recording, and it is called nightscape video Mode. It lets you record good quality videos even in low light environments.
Open Video Mode in the camera app
Enable NightScape Video Mode
9. Timelapse/HyperLapse Video
If you love making professional-looking fast motion videos, like sunrise, sunset, moving clouds, fast-moving traffic, or people, then Oneplus has got you covered here as well. There a timelapse mode for both rear and front camera, the speed can be adjusted from 5x to 480x, the app also recommends the preferred speed for different scenarios. There's a hyperlapse mode as well, which is capped at 5x Speed.
Open Timelapse Mode in the camera app
Adjust the timelapse speed
Also, Read | 5 Amazing Hidden Features in Open Camera App on Android Phone
10. Record Cinematic Style Videos
The Oneplus camera app also allows shooting cinematic-style videos, as you can choose the frame rate, resolution, and aspect ratio of the video.
Bonus: Record More Videos for less space
After Oxygen OS 11 update Oneplus has added a new feature to their phones, called High-Efficiency Video. This feature saves the video in a more compressed HEVC (High-Efficiency Video Coding) format, which reduces the videos' size without compromising on the quality. This enables you to record and store more videos even in less space.
Also, Read | 3 Ways to Remove Location Data From Photos Or Videos; Stop Camera from Saving GPS Tags
These are a few hand-picked OnePlus 9 series camera tricks to take your photography experience to the next level on the Oneplus 9 Series. Do let us know which of these tricks you liked the most.
You can also follow us for instant tech news at Google News or for tips and tricks, smartphones & gadgets reviews, join GadgetsToUse Telegram Group or for the latest review videos subscribe GadgetsToUse Youtube Channel.