Microsoft has finally arrived with its latest flagship smartphone to continue the incomplete Lumia journey. There are two devices, the first one is Lumia 950 and the other is named as the Lumia 950 XL. As the name tells, XL comes with a bigger display and a better SoC. The smaller one also has some great capabilities, which we are about to find out in this quick review.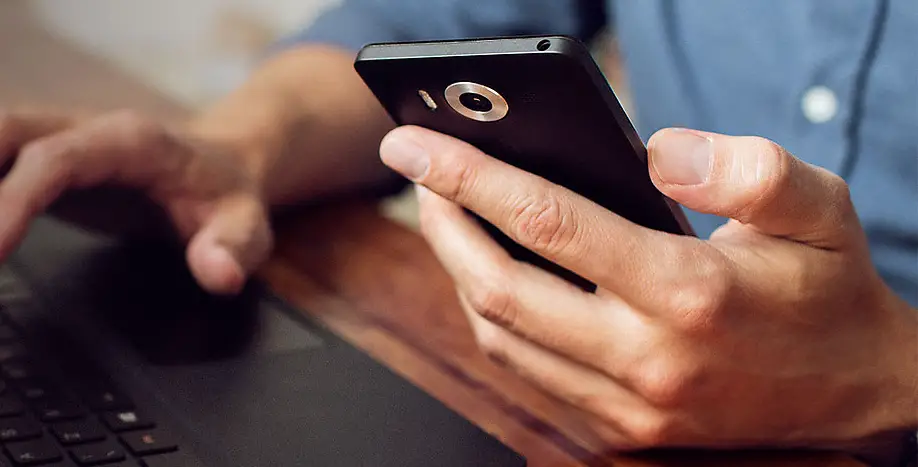 The Lumia 950 comes with MICROSOFT Windows 10, and is a dual-SIM smartphone with sual standby and 4G support for both the SIM. It features a 5.2-inch QHD (1440×2560 pixel) AMOLED display, and is powered by a 1.8 GHz Hexa-core Qualcomm Snapdragon 808 CPU.
MICROSOFT Lumia 950 Quick Specs
[table id=264 /]
MICROSOFT Lumia 950 XL Hands On, Quick Review [Video]
Physical Overview
The new Lumia 950 does not look as premium as most of the flagships that are launched in past few months. It comes packed in a tile shaped shell which is made out of polycarbonate, just like the previously released Lumia devices from Nokia. This time, Microsoft has chosen to put all that in a slim looking matte shell that does not look too basic, only because of the silver ring around the camera. The 5.2 inch display size makes it quite easy to hold the device, and using it with one hand is also not a problem until you have very small hands. The back cover is removable which feels thin and cheap but at least you have an option.
It weighs 150 grams, which is not a problem for this size. The polycarbonate looks tough and feels solid in hand. The dimensions are 145 x 73.2 x 8.2 mm, which make it look a little broader than the usual 5 inch phones but it does not affect the usability.
User Interface
MICROSOFT Lumia 950 is the first phone (Also the Lumia 950 XL) to be launched with Windows 10 Mobile OS. The new Windows OS offers a great range of new features, like Continuum and Hello. Windows lover will love the UI as it is great for office personals who like working on the go. Pull down menu offers quick selection Window styled tiles for immediate access to settings. Cortana virtual assistant works really accurate to recognize words quickly and save some precious time of yours. It also features an amazing Iris scanner that works quite well and works using the infrared scanner on the front.
Windows still lacks when it comes to Apps support, and it will take some hardwork from the developers to catch up with the the Android and iOS. The Overall feel of this UI is great, it is fast and responsive. Windows animations look pleasing, usability is good, features useful softwares, and feels very fresh.
Camera Overview
The Lumia 950 comes with 20 MP rear camera with autofocus, OIS and triple-LED flash. The rear camera has 6-lens optics, sensor size is ½.4 inch, f-number or aperture is f/1.9 with a focal length of 26 mm.  The minimum focus range is 10 cm, which means objects closer to these lengths cannot be focused properly. Talking about the performance, it produces great images in terms of colour production, details and light. I was thoroughly impressed with the type of performance it offered in both low-light and good lighting conditions.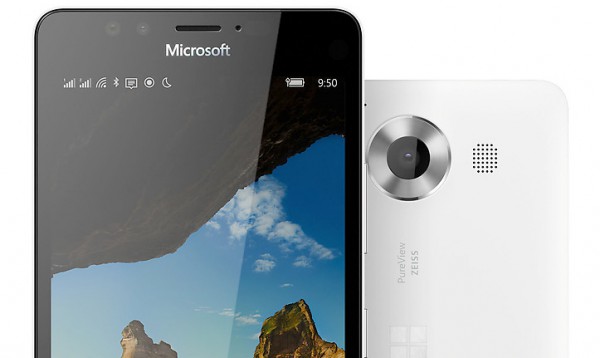 Front camera has 5 MP wide angle lens with aperture size f/2.4 and full HD video recording capability. The selfies were clear and captures good amount of details. You cannot call it extraordinary but still performs well for the price.
MICROSOFT Lumia 950 Camera Samples
Price & Availability
The Lumia 950 is priced at INR 43,699, you can pre-order your Lumia from today onwards. It will be available from 11th December.
Comparison & Competition
At this price point and such specifications, the new Lumia 950 competes with the Nexus 6P, Samsung Galaxy S6, Samsung Galaxy Note 5, iPhone 6.
Conclusion
Microsoft has done some amazing changes to the Lumia 950, there are more than few highlights about this device which include the vibrant display, fine camera, unique features like Continuum and Hello, and a lot more things to impress the users. Like every smartphone, there are things which pull it down in the standings, and for this device it could be the design and build, app incompatibility, or the high price.