Opera Mini Browser is one of the popular browsers on Android platform. The Opera Mini Browser is so popular just because it has options to actually reduce your data usage by compressing the web pages shown to you. Today, the Opera Mini Browser has launched the first update in the year 2016, and with this update, they now support more than 90 languages, including 13 Indian languages.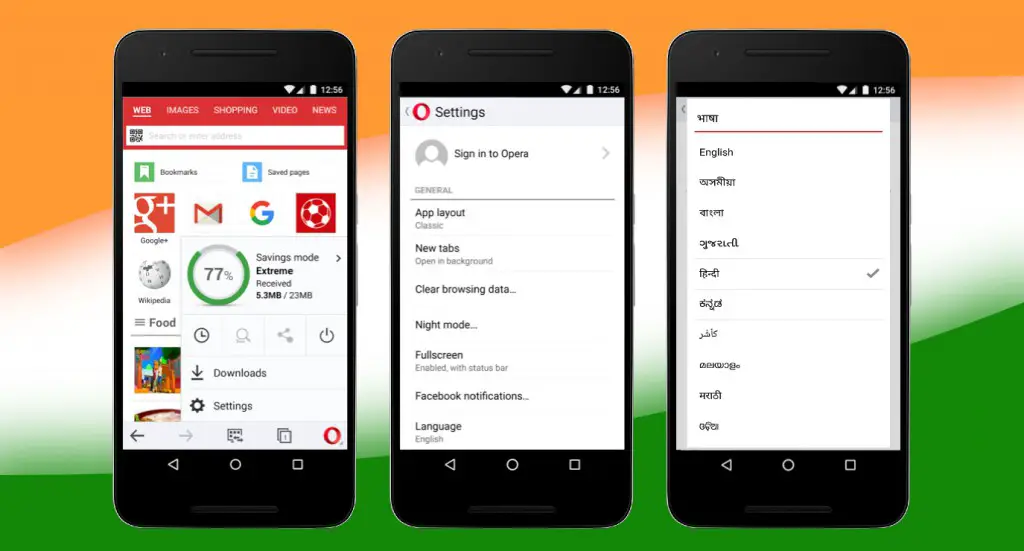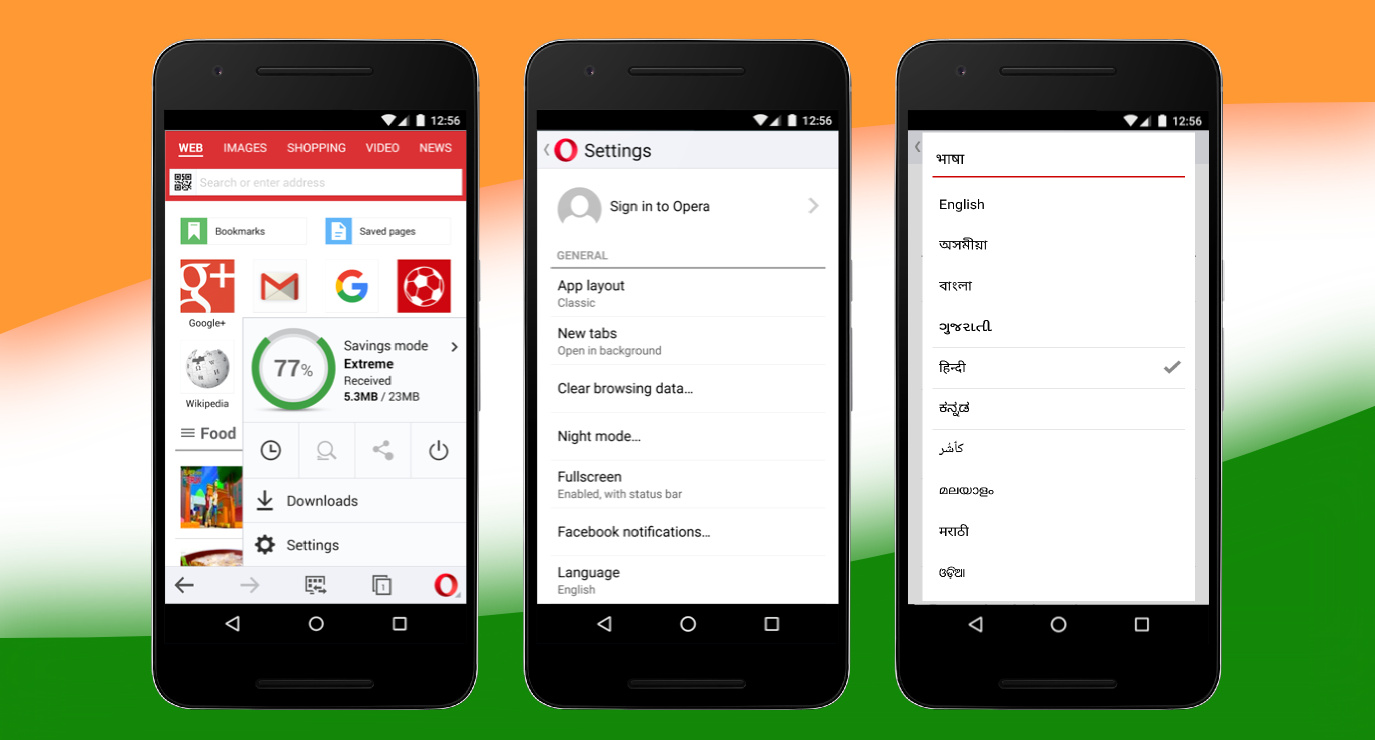 The Opera Mini Browser update for 26th January 2016 rolled out support for 90 languages in total, including 13 Indian languages and an improved download manager along with a new QR-code reader and generator. The new Indian languages that the Opera Mini Browser supports are: Assamese, Bengali, Gujarati, Hindi, Kannada, Kashmiri, Malayalam, Marathi, Oriya, Punjabi, Tamil, Telugu and Urdu.
A lot of highly populated countries including India, Indonesia, Nigeria and South Africa, have a population that uses several native languages. Because of so many native languages, it is a challenge for the content providers to target users. According to a BCG report, in India, more than 70% of the population does not use English as their primary language.  Now with launching support for new languages in the Opera Mini browser, this barrier will be removed. Language should not be a barrier that stops people from connecting to the internet and with Opera Mini, it will be easier for more people to connect to the internet.
In older versions of the Opera Mini Browser, the language was set according to the language of the Android OS, but with this new version, the users will have the option to choose for the language. On the first run after updating the application, the users will be prompted to choose their preferred language, and Opera Mini will display all popular languages for the user's country as an option to the user.
With this update, the multilingual support is not the only thing that you get. Along with this, you get a QR-code reader and generator, and an improved download manager. The increased use of QR codes these days will help the Opera Mini users to scan them and view the web content to which it links. As for the download manager, the Opera team has done a lot of improvements and tweaks to improve the download speeds along with the stability of these speeds.
Conclusion
The new update for the Opera Mini Browser will definitely help people to get online, by providing them browser access in their own language. The move by Opera Mini to do such a thing is impressive, and with their support of data compression for web pages, people browsing the internet on lower internet speeds will be able to enjoy the internet easily.