Samsung has unveiled much anticipated flagship device for 2016 Galaxy S7 at the Mobile World Congress. It has announced 2 different variants Galaxy S7 and Galaxy S7 Edge like last year. The pre-orders will begin from Tuesday and the device will be available to consumers starting March 11th in selected regions. Anyhow, let's turn our heads onto the latest handsets Samsung has announced. Here's everything you need to know about the Galaxy S7 and Galaxy S7 Edge.
Picture Credits: PhoneRadar  
Samsung Galaxy S7 and Galaxy S7 Edge Specifications
[table id=380 /]
Samsung Galaxy S7, S7 Edge First Impressions, Good and Bad [Video]
Samsung Galaxy S7 and Galaxy S7 Edge Competition
Samsung's Galaxy S7 and S7 Edge will compete with the LG G5, upcoming Xiaomi Mi 5, Apple iPhone 6S and other top end flagships which are expected to arrive during the MWC.
All the flagships with 4 GB RAM and Snapdragon 820 will fall under the same competitive range.
Samsung Galaxy S7 Photo Gallery
Samsung Galaxy S7 Edge Photo Gallery
Samsung Galaxy S7 & Galaxy S7 Edge New features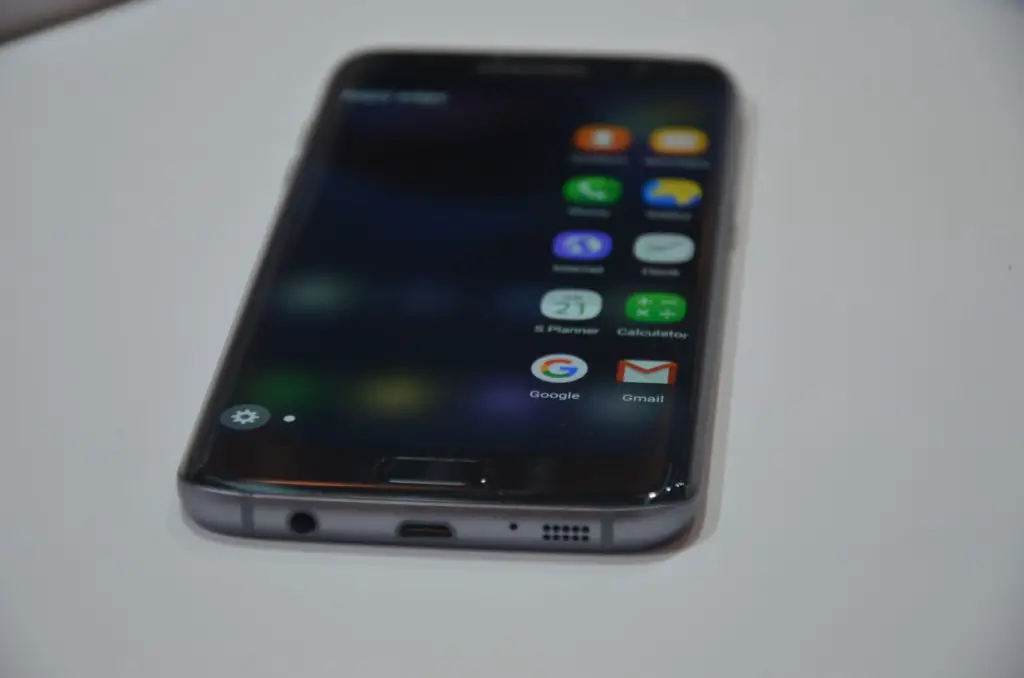 Design
Both the Samsung Galaxy S7 variants are IP68 certified, which means both the handsets are dust and water resistant.
MicroSD card support up to 200 GB is included this time in both the handsets.
The camera bump on the rear has been cut down and reduced to enhance the look and feel of both the smartphones.
The new Galaxy S7 is smaller thicker by 1.1 mm and heavier by 16 grams compared to the Galaxy S6.
The Galaxy S7 Edge has slight curve on the back and weighs 157 grams, which is 25 grams heavier than the S6 Edge. It is bigger and 0.7 mm thicker.
Display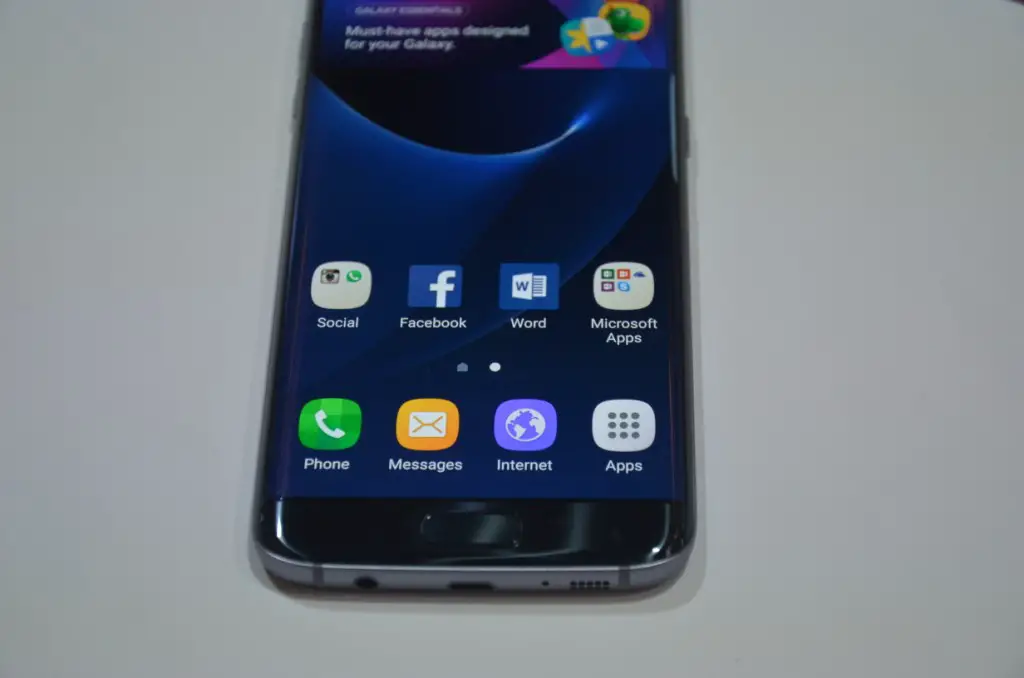 Both the smartphones feature almost the same display panel, only the always on technology has been added to allow users to see notifications without turning the main display on.
Camera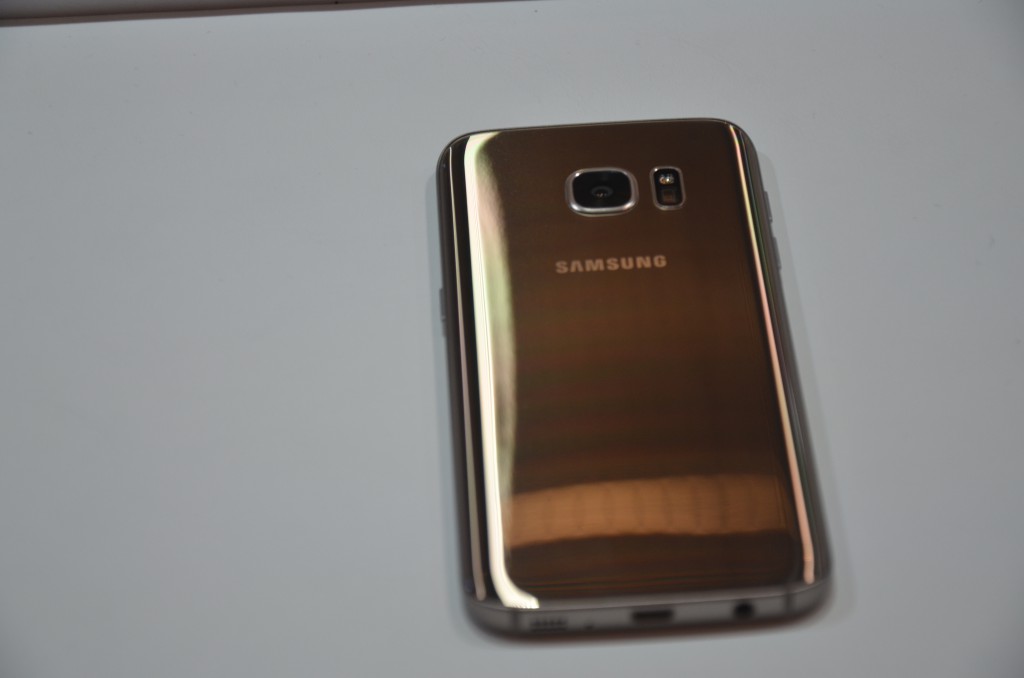 12 MP Camera has been incorporated with a increased pixels from 1.2 microns to 1.4 microns, which is good for low light shots.
Aperture has been widened from f/1.9 to f/1.7.
Dual Pixel feature has been introduced to increase the autofocus speed.
Hardware
RAM increased from 3 GB to 4 GB in both the variants.
Exynos SoC used this time. (Only USA customers will get the Snapdragon 820)
Software
Both the smartphones will be coming with Android Marshmallow out of the box, with TouchWiz UI from Samsung.
Battery
Samsung has used bigger batteries to increase the backup on both the phones. Galaxy S7 comes with 3000 mAh battery and Galaxy S7 Edge has a 3600 mAh battery.
Both support fast charging, during wired or wireless charging.
Samsung Galaxy S7 & Galaxy S7 Edge User Queries and Answers
Question: What are different variants of Galaxy S7 available?
Answer: Primarily there are 2 design variants. One is Galaxy S7 and another one is Galaxy S7 Edge. There is also variant based on the SoC, single and hybrid dual SIM variants and variants based on 32 GB or 64 GB internal memory. The colour variants available are black onyx, gold and platinum.
Question: What is the SoC is used on Galaxy S7 and Galaxy S7 Edge?
Answer: There 2 different SoC variants are coming with the S7. First one is Qualcomm's Snapdragon 820 processor and another one is Exynos 8890 SoC. US customers will get the Snapdragon 820 variant and we can expect Exynos 8890 in India.
Question: When is the Samsung Galaxy S7 release date? 
Answer: Samsung says the S7 will go on sale on 11 March in limited regions. No news about Indian release.
Question: What is the price for the Galaxy S7?
Answer: International prices have been revealed with distinct prices for different carriers. No word about Indian launch and pricing has been said till now.
Question: How about Galaxy S7 and Galaxy S7 Edge display?
Answer: Samsung Galaxy S7 comes with 5.1-inch QHD Super Amoled display and Galaxy S7 Edge comes with 5.5-inch QHD Super AMOLED display panel. Both smartphones feature Always-On display which allows you to check important notifications, time and date without having to wake up the device.
Question: Is there a micro SD card slot?
Answer: Yes, second SIM slot can be used as a micro SD expansion slot. It can accept memory cards up to 200 GB.
Question: Does the Samsung Galaxy S7 & Galaxy S7 Edge support Quick Charging?
Answer: Yes, the phone supports fast charging. It can also be charged wirelessly.
Conclusion
The Samsung Galaxy S7 and S7 Edge look beautiful and promising, after considering all the aspects binding up the smartphones. The design did not look much changed but small tweaks are done to improve the handling and usability. Exynos 8890 feels very powerful and the camera upgrade is also worth mentioning. Samsung has worked on low light performance of the cameras. We will have to wait for the device to arrive in India until we give our final verdict.