Reliance Jio has become a tough competitor to other 4G service providers in India. Reliance is already giving away the preview offer for few phones, and with each passing day it's extending the list of phones supporting and eligible for Reliance Jio preview offer. Reliance has already been offering preview offers with its LYF phones, Samsung Galaxy A, Note and S series smartphones. The preview offers comes with 3-months of unlimited 4G data, voice call, and SMS service.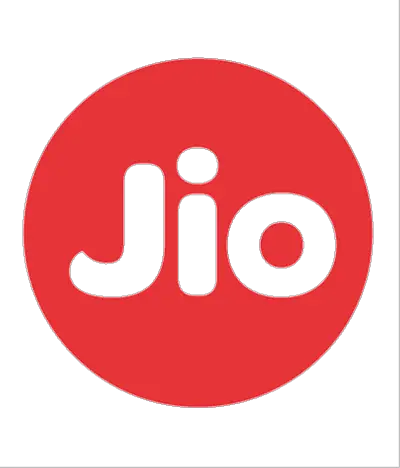 Now, Reliance has extended the list of Jio preview supported phones by adding Samsung J-series, ON-series and all 4G enabled LG phones. Now this is a big step from Reliance to compete with its competitors. Reliance Jio's data plans are also expected to be priced fairly low as compared to other providers which can be another big step to take the lead in the market. Believing the sources, Reliance Jio has extended the 90-day preview offer with free unlimited voice calls, data and SMS  service along with its entertainment package apps to all 4G enabled LG phone users.
Useful Stories We Have Done For JIO SIM
Currently Samsung, Micromax, LG, ASUS, Panasonic, Yu, TCL, Karbonn, Lava, Gionee, Xolo & Alcatel are part of the Partner Jio Preview Offer.
Samsung devices:
Grand Prime 4G, Galaxy J1, Galaxy J2, Galaxy J7, Galaxy J5, Galaxy S5 Plus, Galaxy A5, Galaxy A7, Galaxy Core Prime 4G, Galaxy S6, Galaxy J3 (2016), ON7, Galaxy A8, Galaxy S6 Edge, ON5, Galaxy Note 5, Galaxy Note 4, Galaxy Alpha, Galaxy S6 Edge Plus, Galaxy Note 4 Edge, Galaxy Note 5 Duos, Galaxy S5 Neo, S7, Galaxy A5 (2016), Galaxy A7 (2016), S7 Edge, A8 VE, J5 (2016), J7 (2016), ON5 Pro, ON7 Pro, Galaxy J2 (2016), J Max, Galaxy A9, Galaxy A9 Pro, Galaxy C5, Galaxy C7, Galaxy J2 Pro, Galaxy Note 7.
LG devices:
K332 (K7 LTE), K520DY (Stylus 2), K520DY, H860 (LG G5), K500I (X Screen), K535D (Stylus 2 Plus), LGH630D (G4 Stylus 4G) & LGH 442 (LGC70 Spirit LTE)
ASUS devices:
ZenFone 2 Laser (ZE550KL), Zenfone 2 (ZE551ML), Zenfone Max (ZC550KL), Zenfone 2 Laser 5.0  (ZE500KL), Zenfone 2 (ZE550ML), Zenfone Selfie( ZD551KL), Zenfone 2 Laser (ZE601KL), Zenfone Zoom(ZX551ML), Zenfone Go 5.0 LTE (T500), Zenfone 3 ZE552KL, Zenfone 3 Laser( ZC551KL), Zenfone 3( ZE520KL), Zenfone 3( ZS570KL), Zenfone 3( ZU680KL)
Panasonic devices:
ELUGA L, ELUGA Switch, ELUGA Icon, T45, ELUGA I2 ( 1GB ), ELUGA L2, ELUGA Mark, ELUGA Turbo, ELUGA Arc, ELUGA I2 2GB, ELUGA I2 3GB, ELUGA I3, ELUGA Icon 2, ELUGA A2, ELUGA Note, P55 Novo 4G, ELUGA Arc 2, P77
Alcatel devices:
POP3, POP Star, POP4, OneTouch X1, Pixi 4 -5
TCL devices:
TCL 560, Pride T500L, FIT 5.5, TCL 562
Yu devices:
Yu Yuphoria, Yu Yureka, Yu Yutopia, Yunique, Yuphoria, Yureka Plus, YU Note, Yureka S, Yunicorn
Karbonn devices:
Aura 1, Aura Power, Quattro L45 IPS, Quattro L50 HD, Quattro L51 HD, Quattro L52 VR, Quattro L55 HD
Lava devices:
A71, A72, A76, A76 Plus, A88, A89, A97, Ivory s 4g, Lava V5 M, Pixel V2, V2s, X10, X11, X12, X17, X28, X38, X41, X41 Plus, X46, X50, X50 Plus, X81
Xolo devices:
Black-1X M, Era 1X, Era 2X, Era 4G, Era 4K, Era X.
Gionee devices:
E8, F103 Pro, F103(1GB), F103(2GB), F103(3GB), M4, M5, M5 Lite, M5 Lite CDMA, M5 Plus, P5L, S Plus, S6, S6s, S7, V6L
Sony devices:
Xperia X A, Xperia X A Ultra, Xperia X(F5122), Xperia Z5 Dual(E6883), Xperia Z5 Premium Dual
Videocon devices:
Graphite1 V45ED, Krypton 3 V50JG, Q1, V50FA3, V50FG6
Sansui devices:
S50 FD45S
HTC devices:
Desire 626 dual Sim, Desire 628, Desire 630, Desire 728 Dual SIM, Desire 820, Desire 820Q, Desire 820S Dual Sim, Desire 825, Desire 826, Desire 826 DS, Desire 828 DS, Desire 830, Desire Eye, HTC 10, HTC 10 Life style, One A9, One E9 S dual sim, One E9+ Dual Sim, One M8, One M8 Eye, One M9 Plus, One M9e, One ME Dual Sim, One X9
Micromax devices:
Bolt Selfie, Canvas 5, Canvas 5 Lite, Canvas 5 Lite Special Edition, Canvas 6, Canvas 6 Pro, Canvas Amaze 4G, Canvas Blaze 4G, Canvas Blaze 4G Plus, Canvas Evok, Canvas Fire 4G, Canvas Fire 4G plus, Canvas Fire 6, Canvas Juice 4G, Canvas Knight 2, Canvas Mega 2, Canvas Mega 4G, Canvas Nitro 4G, Canvas Pace 4G, Canvas Play 4G, Canvas Pulse 4G, Canvas Sliver 5, Canvas Tab, Canvas Unite 4, Canvas Xpress 4G, Unite 4 Plus, Unite 4 Pro
Vivo devices:
vivo V3, vivo V3Max, vivo Y21L, vivo Y51L
Intex devices:
Aqua 4G, Aqua 4G Star, Aqua 4G Strong, Aqua 4G+, Aqua Ace, Aqua Ace 2, Aqua Ace Mini, Aqua Craze, Aqua Eco 4G, Aqua GenX, Aqua Music, Aqua Power 4G, Aqua Raze, Aqua S7, Aqua Secure, Aqua Shine 4G, Aqua Strong 5.1, Aqua Super, Aqua Trend, Aqua Turbo 4G, Aqua View, Aqua Wing, Cloud 4G Smart, Cloud 4G Star, Cloud Crystal 2.5D, Cloud Fame 4G, Cloud Flash, Cloud Glory 4G, Cloud Jewel, Cloud String HD, Cloud String V2.0, Cloud Swift
How can I avail the Partner Jio Preview Offer?
You need to have an eligible Samsung/ LG phone to avail this Offer. Then install the MyJio App from Play Store and follow simple instructions to generate an Offer Code. Visit Reliance Digital / Dx Mini store / select modern trade outlets with
1) Original Proof of Address (POA) and copy,
2) Proof of Identity (POI) and copy
3) One passport size photograph.
Please ensure you carry your Jio Preview Offer Code along with the handset.
How do I generate the Offer Code for the Partner Jio Preview offer?
Follow these steps to generate the Offer Code:
1. Download & Open MyJio App from Play Store
2. Tap on 'Get Jio SIM' on the Banner
3. Tap on 'Agree & Get Jio offer'
4. Select your location from the drop down
5. Read through the steps and click on 'Next'
6. Offer Code can be viewed on the screen. Please note down your offer code
7. Check the required documents for submission and visit the nearest Store.