Xiaomi Redmi Note 4 was launched in India last week. The Indian version of the Redmi Note 4 comes with an octa-core Snapdragon 625 SoC and a big 4100 mAh battery. Thanks to Xiaomi's battery optimizations in MIUI and the efficiency of Snapdragon 625 SoC, you can expect stellar battery life from the phone.
Today in this post, we take a look at how to perform OTA software updates on the Redmi Note 4.
How To Get Android OTA Update On Redmi Note 4?
It is quite easy to update your Xiaomi Android smartphone. Every Xiaomi phone comes with an Updater app that helps in downloading and installing the latest firmware. But, there are instances where Updater app does not work well for many users. There are various complaints that users are not able to update via OTA due to the Updater App Failure.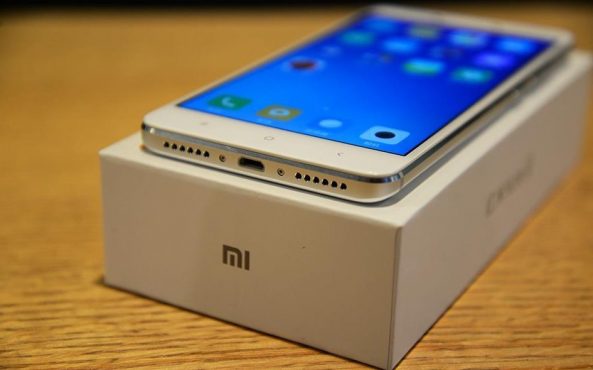 Xiaomi Redmi Note 4 is the new phone in the market and many users might be looking to get their hands on the new smartphone. So, before purchasing the smartphone one should know how to get OTA updates on Xiaomi Redmi Note 4.
Step 1: Download the MI PC Suite on your PC/laptop and install.
Step 2: Set up a connection between the smartphone and PC through Xiaomi standard USB cable. After successful connection, the files will be displayed on the screen.
Step 3: Click on 'Update' from the MI PC Suite to confirm that there is a new update available for the smartphone. If there is latest update available then you can move to the next step by closing the Firmware updates window without updating.
Step 4: Open setting in MI PC suite and open the MI PC suite UI
Step 5: Select the storage options from settings and the download folder. The 'ROM' folder will be displayed and you will be able to see the ROM files of your set.
Step 6: Now in the folder MiPhone Manager there will be a list of folders from which open 'OTA'. This 'OTA' folder downloads and saves various OTA files during the time of update.
Step 7: Go to MI PC Suite and select update from the options. Start the update process and switch to OTA folder which you have minimized in the previous step.
Step 8: Open OTA folder you will find a Td and cfg extension when the update process is on in MI PC Suite. After the process, these Td and cfg extension files will be converted to .zip file extension.
Step 9: Copy these converted files to the system and transfer it to your phone storage. After this, you can see the latest firmware using the Updater App or you can install it from Mi recovery.
Following the above steps, you will be able to update your Xiaomi Redmi Note 4 in an effective manner. While updating your phone, make sure that your phone has a battery percentage above 80 percent, your phone is connected to WiFi and you have taken your backup. Before, starting the update process, make sure you are login with your official MI account on your smartphone.