Reliance Jio's Happy New Year offer is going to end on 31st March. With commercial launch around the corner, some existing customers have already subscribed to Jio Prime Membership, and others are still mulling over it, as Jio network is not yet fully robust.
The subscription to Jio Prime Membership that costs Rs. 99 will provide additional benefits for a year. With Jio Prime, the existing subscribers can retain unlimited data with FUP of 1GB per day until March 31, 2018, with a monthly recharge of Rs. 303. It is also offering 5GB free date on Rs. 303 plan and 10GB additional date on any plan above Rs. 499.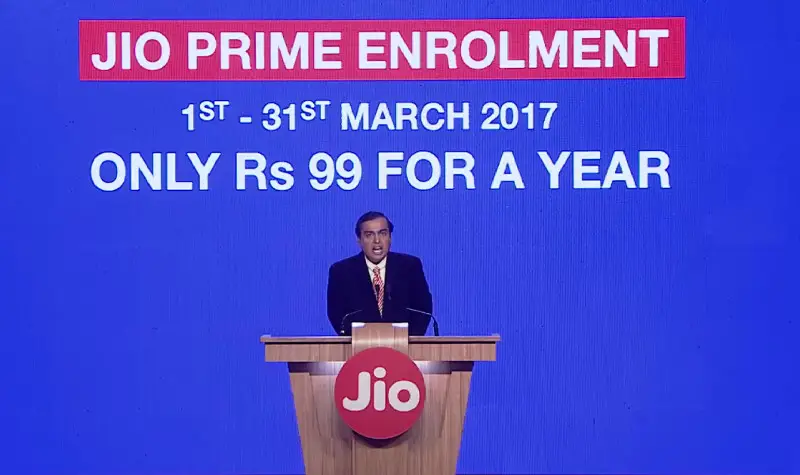 As an introductory offer, Jio Prime Subscribers will also get Jio Apps Subscription for 1 year. The initial deadline to Prime subscription was 31st March. However, Jio is now supposedly considering to extend the deadline to 30th April, as it has received a lackluster response from the customer. Currently, over 100 million users are availing Jio services; however, only 22-23 million users have reportedly subscribed to Prime Membership till date.
The predominant reasons behind sluggish response might be because of its inability to transfer every call to other networks, call drops, busy lines, and unreliable data connection. These problems have been plaguing the company since it started operations. Though the severity of the problems declined, it still persists in some locations.
However, if you planning to use Jio services, we advise you to subscribe to Prime Membership as early as possible as there has been no official statement released by the company yet. We will keep you updated if we get to know any developments regarding the extension of the deadline.