Seems like Vodafone doesn't want to want to skip on any idea to attract customers. Vodafone has introduced a new scheme called 'Vodafone RED Shield' to provide complete device security solution with complimentary insurance for smartphones assuring a protection cover of up to Rs. 50,000 on new and six-month-old handsets. However this service is only available for Vodafone RED Postpaid customers as of now.
Currently, Vodafone Red Shield is the only complete protection plan available which provides theft cover apart from the basic handset damage cover. Insurance offer is available with one year of validity and also covers smartphones that have been purchased up to six months earlier. The company has partnered with Shotformats Digital Productions Pvt. Ltd and New India Assurance Company Ltd for RED Shield service.
Vodafone Red Shield App is available on Google Play Store and iOS and offers a complete security solution for your smartphone. Additionally it also comes with theft cover, malware protection and some other security features.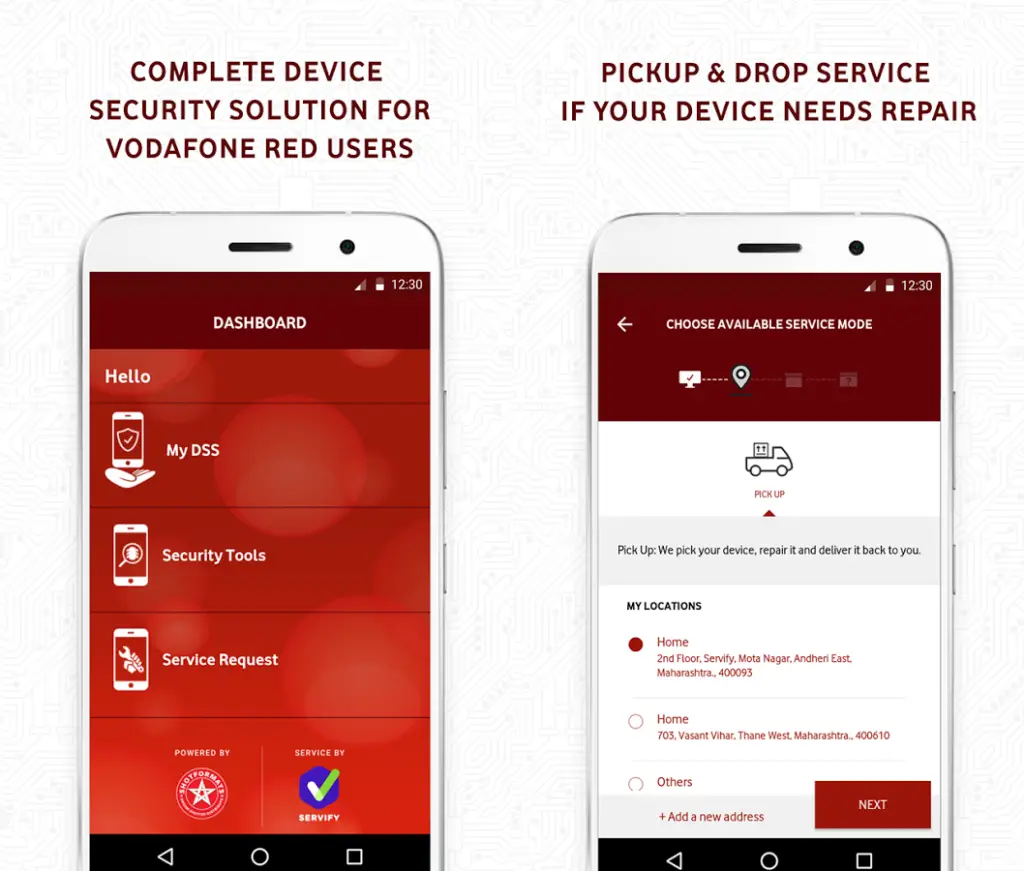 Vodafone also claims that the actual premium amount of the service will be taken care by Vodafone itself while subscription amount will be maintained at a budget price. The annual subscription of Rs. 720 will be debited to the customer's monthly bill through 12 equal installments. That means you have to pay Rs. 60 per month additionally for 12 months (Rs. 60 x 12) for the Vodafone Red Shield subscription.
To start this service customers need to download Vodafone RED Shield App and then SMS DSS to 199 from their handset. The app will diagnose the mobile handset to approve it under the basic criteria. Moreover, Vodafone RED Shield provides door to door pickup and drop facilities to repair damaged devices. However, customers can also walk to the nearest partner service centre, or can courier the device to Vodafone for repair.
Arvinder Singh Sachdev, Business Head- Kolkata & Rest of Bengal, Vodafone India said, "Smartphones have become a way of life and to ensure hard earned money spent by our customers on acquiring expensive handsets remains insured, we've launched this first of its kind mobile security offering that builds in a unique combination of features like theft protection, accidental physical & liquid damage, virus protection and many more security features,"