Xiaomi has launched the Mi Max 2 today in India. The phone was already released in China back in May. Priced at Rs. 16,999, the Mi Max 2 offers a huge battery along with a power efficient chipset from Qualcomm. The Mi Max 2 is the successor of the Mi Max that was launched last year.
The Mi Max 2 comes with the same 6.44 inch display as its predecessor but along with a massive 5,300 mAh battery.
So, will Xiaomi's latest phone with big display and massive battery be able to make an impact? Should you consider buying it? Find out here.
Reasons To Buy
The Xiaomi Mi Max 2 is the next big phone from the company after its previous version. This time, the company has made a few changes in terms of design and specs that makes this latest phablet a good buy. Let's find out some reasons why you should buy this phone.
Big Display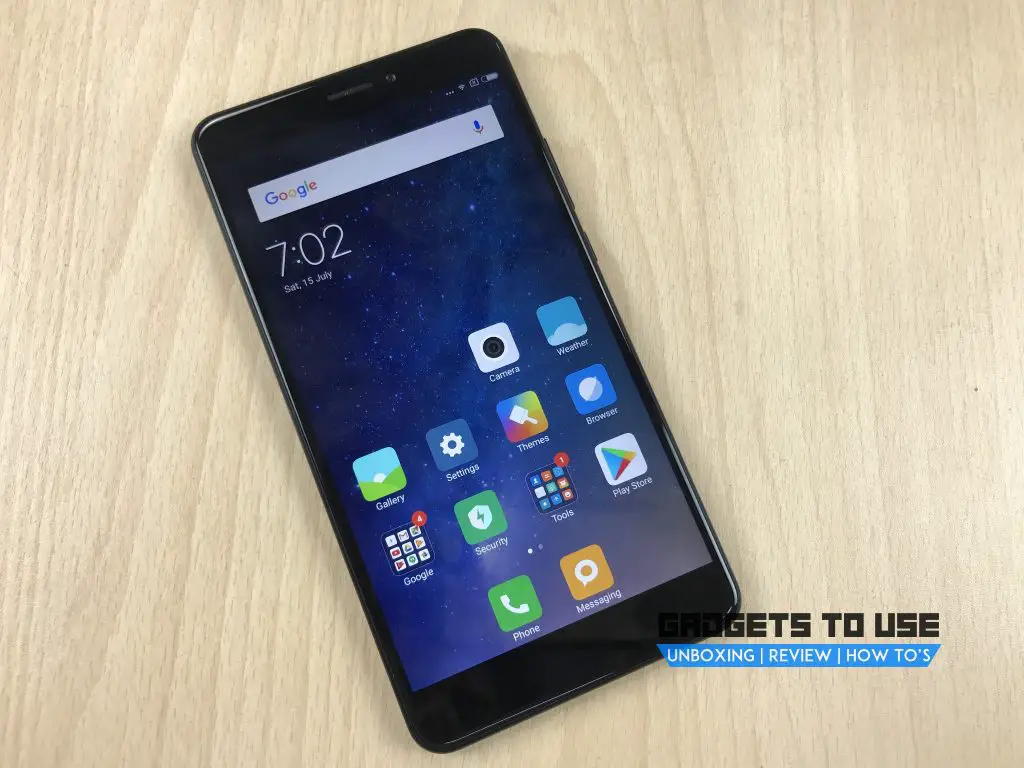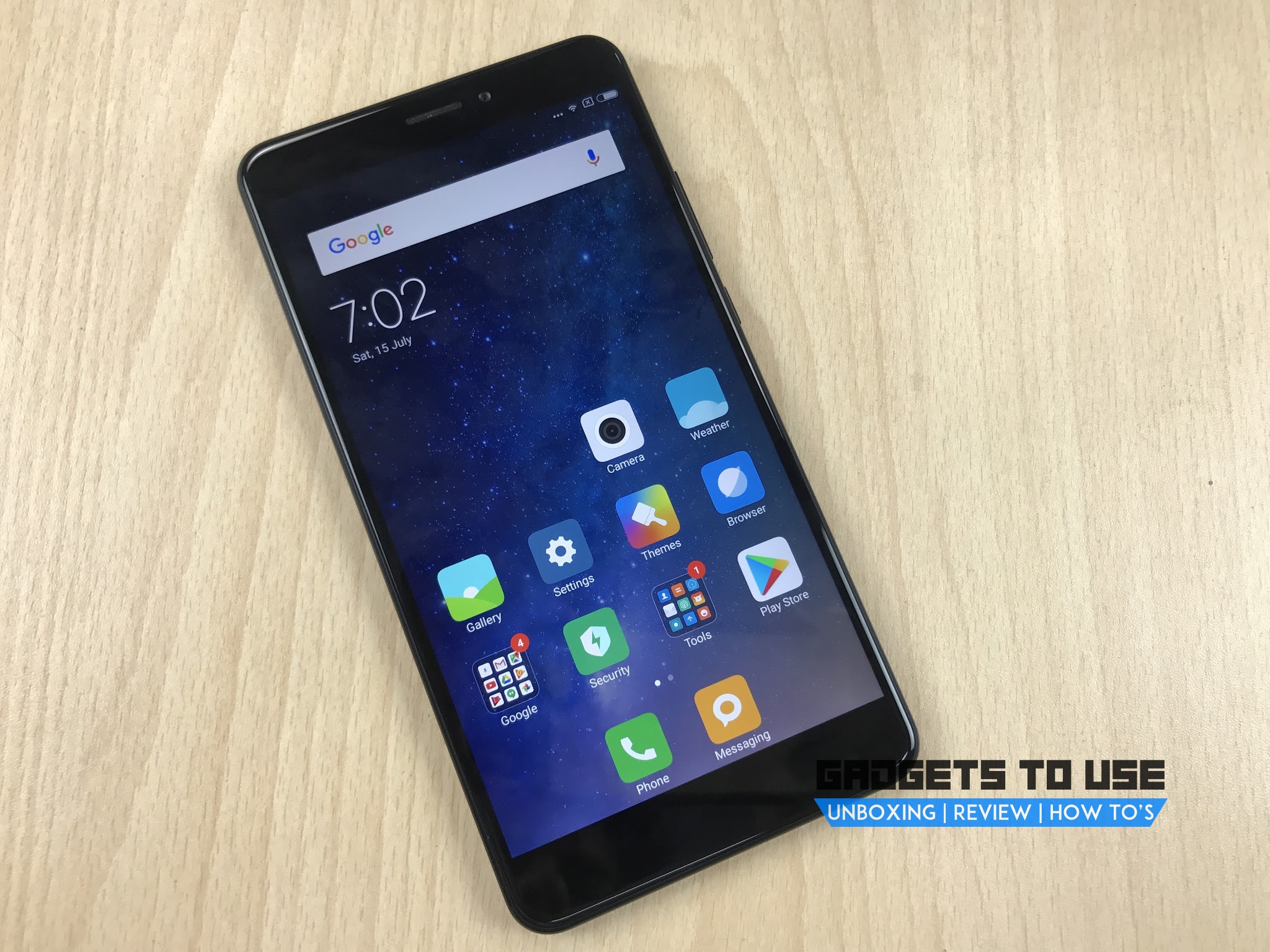 The Mi Max 2 features a 6.44-inch full HD IPS LCD display with a resolution of 1920 x 1080 pixels. The display comes with Gorilla Glass 4 protection. The gigantic 6.44-inch display of the Mi Max 2 should suffice the need of a tablet and a phone at the same time. Xiaomi has also added multi-window support to make multitasking easier.
Good Design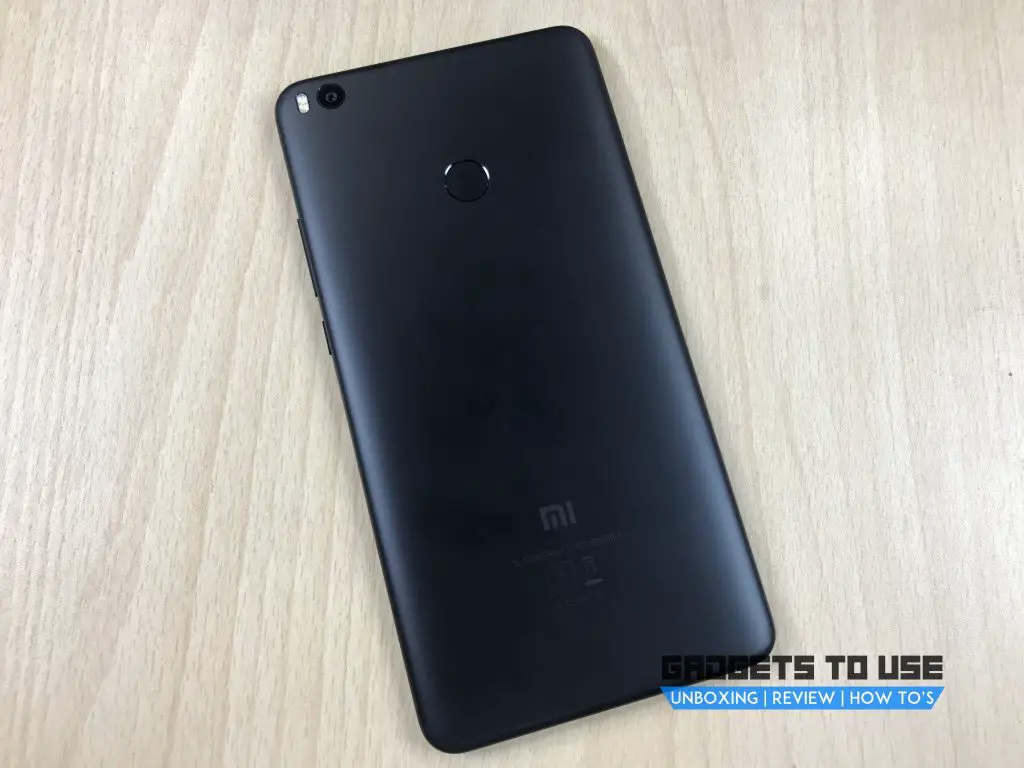 Xiaomi Mi Max 2 features a full metal unibody design that makes it look premium. The subtle antenna lines which run along its edges are very similar to the iPhone 7 Plus. Design wise it seems better than its predecessor Mi Max which has a metal back too, but with plastic on the top and bottom. Also, it is notable that Mi Max 2 is quite thin measuring just 7.6mm despite packing a 5300mAh battery.  
Latest Software Version
Xiaomi has finally moved to Android Nougat with the Mi Max 2. The smartphone runs on company's MIUI 8 skin based on Android 7.1.1 Nougat. It supports multi-window out of the box. Xiaomi is also working on bringing MIUI 9 update to its phones with the official unveiling expected on July 26.
Dual Stereo Loudspeaker
Another notable thing about the Mi Max 2 is the presence of stereo loudspeakers. This is the feature that not many phones have adopted yet.  But, with Mi Max 2 you can enjoy stereo sound with its dual stereo loudspeakers. The phone automatically switches to stereo mode when used in landscape orientation.
Battery life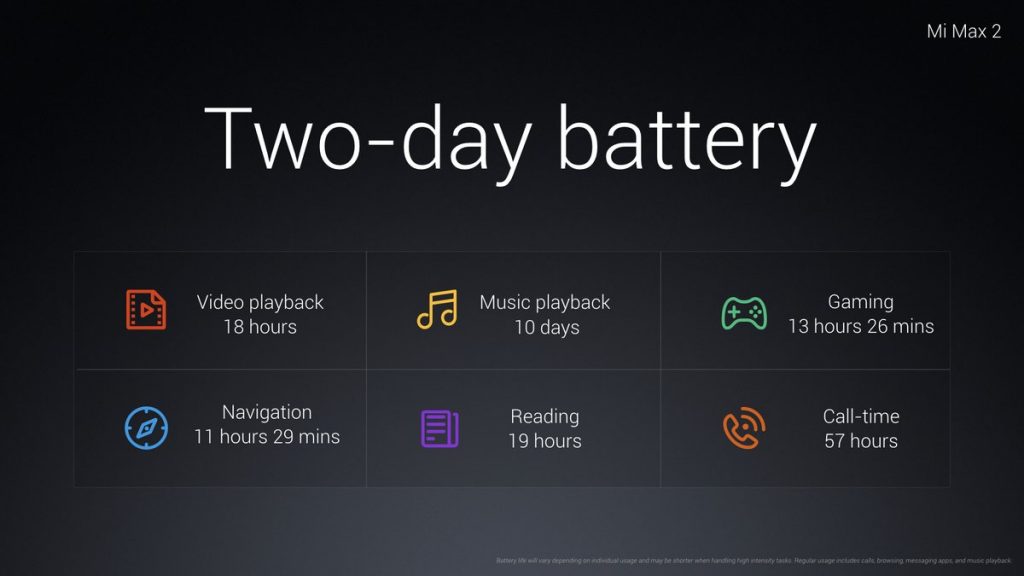 One of the most important reasons to buy the Mi Max 2 is its battery life. The huge 5,300 mAh battery not only offers good power backup but also charges quite quickly, thanks to Qualcomm's Quick Charge 3.0. You can charge this huge battery from 0 to 68% in an hour.
So, to give you an idea about the battery life of the phone, it is said to offer 57 hours of voice calling on a single charge. Also, the phone can last 18+ hours during video playback or web browsing.
Good Camera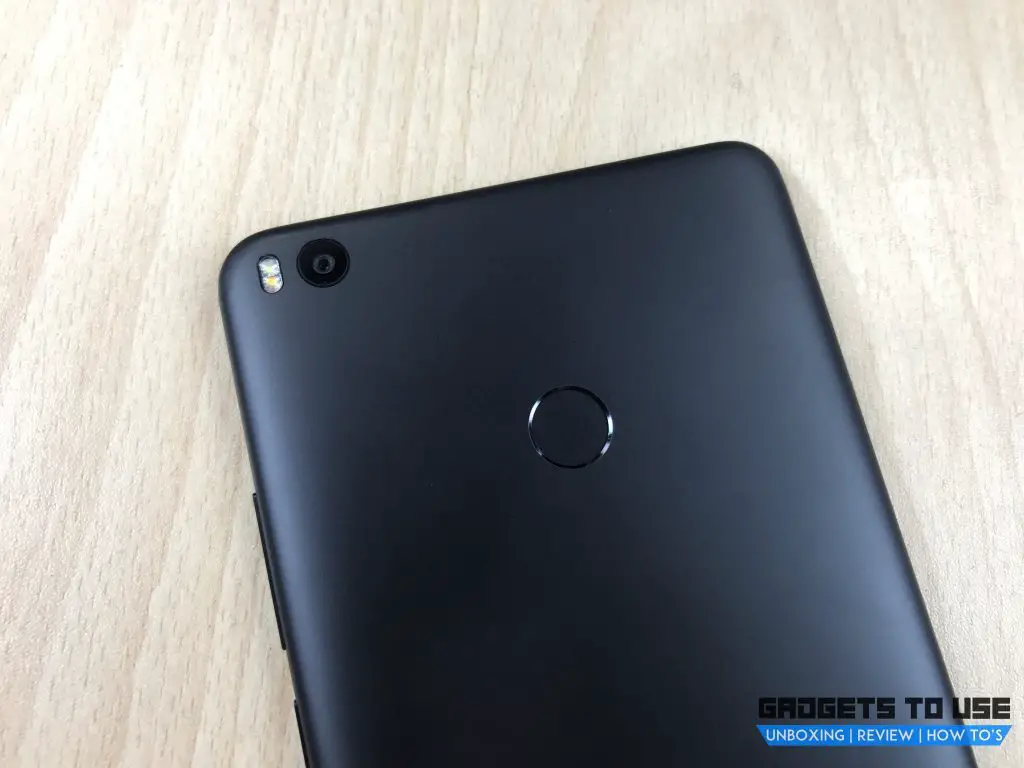 The Mi Max 2 comes with a 12 MP rear camera featuring the Sony IMX 386 sensor. With a f/2.2 aperture, Dual LED flash and PDAF, the primary camera of the Mi Max 2 is really very good. However, the absence of OIS (Optical Image Stabilization) could be a drawback for some users.
Speaking of video recording, the phone can shoot both 4K videos at 30 fps and slow motion 720p videos at 120 fps.
Reasons Not To Buy
After covering all the pros of the Mi Max 2, let's talk about some downsides of the smartphone.
Processor
The phone is powered by the Qualcomm Snapdragon 625. The Snapdragon 625 chipset can be seen as a downgrade from the previous Mi Max's Snapdragon 650. The Snapdragon 650 chipset which has 2 A72 cores, works fine in heavy gaming while the Snapdragon 625 may not perform as well as Snapdragon 650 in processor intensive tasks.
But then again, the 14 nm FinFET process used in Snapdragon 625 make it more power efficient.
Bulky and Heavy
The Mi Max 2 is too big to comfortably fit in your pocket. Many users may find it less comfortable. Also, one handed usage of the phone is limited. Because of its sheer size, single handed usage may be an issue.
Conclusion
Overall, the Mi Max 2 is a very good phablet. Big battery, big display, latest Android update, full connectivity options and a decent pair of cameras make this phablet an excellent option especially considering its price of Rs. 16,999.
People who are eyeing for a premium looking device, with a big display, great battery life, and good hardware can opt for Xiaomi Mi Max 2.