Google has formally announced its latest Android update, called Android Oreo. Now standing at version 8.0, the Oreo update comes with a range of new features and some major improvements in power management and notifications.
Coming in a fancy spaceship at Google's live stream from New York, Android 8.0 bears the tagline 'Open Wonder'. With features like Picture-in-Picture Mode, Notification Dots, Instant Apps, and much more, Android Oreo seems to be the sweetest treat from Google.
What is new in Android Oreo?
First introduced in March 2017 as a Developer Preview, Android O went through 4 Beta versions before finally releasing on 21 August 2017. Introduced during the complete Solar Eclipse, Android 8.0 Oreo comes with new features that will make your Android experience better.
Here we classify the new features based on how you will spot and use them on Android 8.0 Oreo.
New Features on Android O
2x Faster Boot Speed
The first and foremost thing to note with your Android Oreo device will be the boot time. With Android 8.0 Oreo, your phone will boost up to 2x faster (as seen on Google Pixel). Another notable thing here is Limiting Background Processes. This will give you a faster Android experience by controlling the apps running in the background.
Picture-in-Picture Mode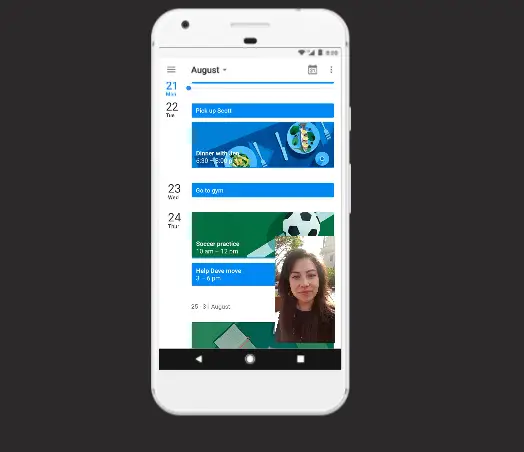 Another new feature accompanying Android 8.0 Oreo, Picture in Picture mode will allow you to use two apps at once. It is slightly different from the split screen as here you have one app in a small segment and the other covering the entire screen.
Autofill Passwords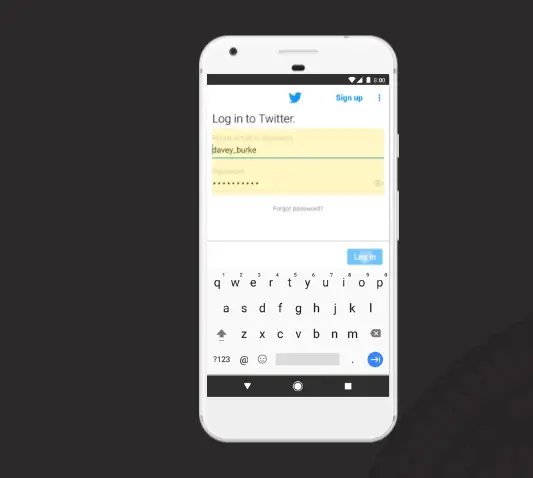 Talk about ease of access and here comes Autofill. It is a new API integrated into Android 8.0 Oreo. Autofill takes your permission and fills up your login ID and passwords wherever required and lets you login instantly.
New Emojis
For the love of expressions, Android 8.0 Oreo comes with a refreshed Emoji/Emoticons set. The new set has over 60 new emojis including a T-Rex, Mind-Blown, and a Girl wearing a Hijab. Moreover, Android 8.0 Oreo offers better color rendering, thanks to Deep Color Integration, which offers a better visual experience on your Android device.
Notification Dots and Instant Apps
Android 8.0 Oreo will access faster and more sorted information about your notifications. The new Adaptive Notification Dots show at your app icons, telling that you have unread notifications. Other updates in Notifications are Separate Channels for notifications, Highlighted notifications, and so forth.
Coming to Instant Apps, these were addressed at the Google I/O earlier. To enjoy certain apps and services, all you now have to do is go to their URL on the web. Instant Apps will pop up with a full interface and can be used as an application without even installing it on your phone. It saves storage space and provides faster access via the internet.
Security and Convenience on Android 8.0 Oreo
The first point that Google's introductory video of Android Oreo raised was Safety. It is said to be a safer, more secure and even convenient Android experience. Here is why.
Play Protect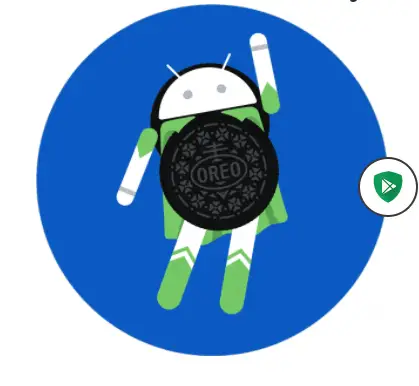 Google Play Protect is scanning 50 billion apps every day, so even if you have not installed an app, it is secured and scanned. In case there are any malware or malicious apps found on the Play Store, Google takes action on it.
Unknown Apps
Instead of enabling or disabling Unknown Sources Installation, you can now grant or reject permission app-wise. Your Android 8.0 Oreo device will ask you whether an app shall be installed or not, everytime you download apps from outside Play Store.
WiFi Assistant
Talking about convenience, WiFi Assistant on Android 8.0 Oreo automatically connects you to High-Quality Open WiFi networks. For safety when on open networks, the assistant runs a secure VPN from your phone, backed by Google. This VPN ensures all your data and information is safe as you browse on Public WiFi networks.
Linkable Files
Sharing is one thing Android has made convenient with each upgrade. Android 8.0 Oreo lands on this expectation by adding a new sharing option. Linkable Files will allow you to share a file over the web using a web link. It is another API integrated into Android Oreo.
Other Optimizations on Android O
Battery Optimization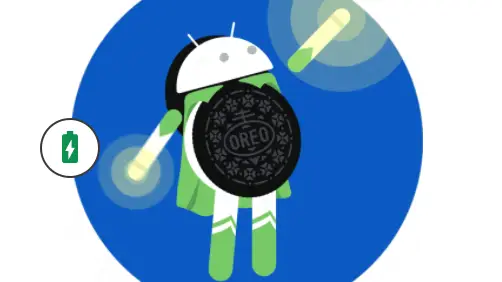 When it comes to battery life, Android 7.0 nougat brought in Android's power saver first. This power saver along with the battery is further optimized for longer juice out of the same power on your Android device.
Background Apps Optimization
We have already mentioned it at the beginning of new features but it deserves a mention here too. Android 8.0 Oreo will not only save battery by controlling background apps, it will also limit the location service used in the background. The whole process will add up to the overall battery life and faster performance by your Android device.
Project Treble: Faster Updates
A major upgrade to Android 8.0 Oreo is that it has a changed architecture based on Project Treble. Project Treble is Google's initiative to provide a more consistent and faster Android upgrade by collaborating with chip-makers to provide future-ready processors and drivers.
Project Treble enabled devices will be able to receive faster updates of their Android version.
Android 8.0 Oreo: Treat for Developers
Google's sweetest treat has added some more convenience for Developers who are making apps and experience for Android. With Android 8.0 TextView allows developers to automatically resize their fonts. Also, tooltips window is now there for views and menu items.
Conclusion
Indeed, Android 8.0 Oreo is the sweetest and most powerful treat from Google so far. With multiple cosmetic as well as functional upgrades, Android 8.0 Oreo should be easily and soon available for many devices. Flexible architecture with loads of new and improvised features definitely makes Android 8.0 Oreo special.