The first day of IMC saw many developments including the announcement of a partnership between Videocon Wallcam and Vodafone. The partnership is for a range of 4G enabled surveillance cameras that will come with bundled offers from Vodafone.
Under this partnership, the company will work on outdoor cameras, indoor CCTV cameras, and mobile vehicle cameras. The special thing about these CCTV cameras will be that they will come with a 4G SIM slot with bundled offers from Vodafone. The announcement was made today at the first day of India Mobile Conference by Videocon and Vodafone.
Vodafone and Videocon Wallcam partnership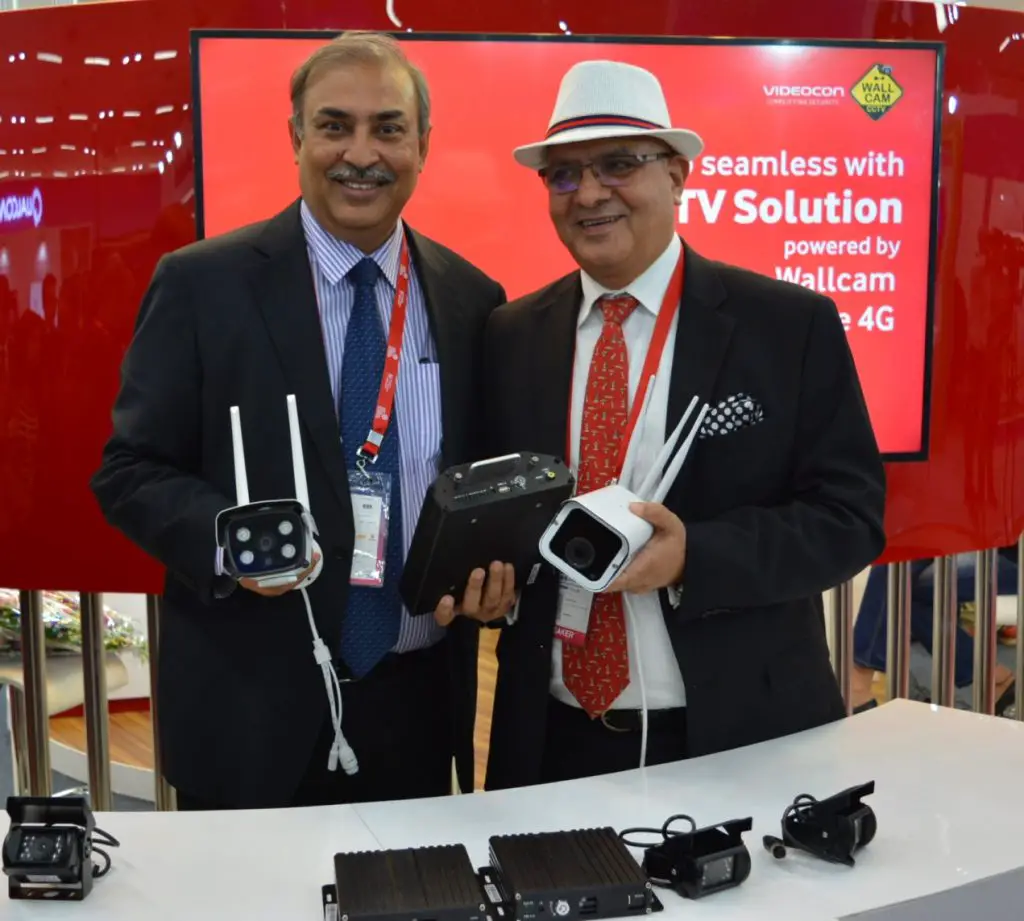 This partnership between surveillance camera manufacturer Videocon Wallcam and telecom operator Vodafone is for a 4G ready range of security solutions. They will be manufacturing Standalone cameras with 2MP resolution, 64GB storage option, and 4G connectivity.
The standalone cameras will come in a metal bullet housing for outdoor use and plastic dome housing for indoor use. These cameras will come with a 4G SIM slot and bundled offers from Vodafone. You can keep remote surveillance from anywhere using these cameras.
Other products in 4G enabled security solutions include a mobile vehicle camera kit. This will also be a 2MP vibration resistant, shock proof, and vandal proof camera for vehicles. It will come with a 4G enabled Digital Video Recorder (DVR) that can be installed in cabs, buses, and trains etc. It is a compact DVR with 4 channel (4 cameras) and 8 channels (8 cameras) option.
Conclusion
By Launching a 4G-enabled security solution range on India Mobile Conference, Vodafone and Videocon marked a new industry trend. With cameras comprising of remote surveillance option, this is a good step to a more secure environment.
Mr. Sunil Sood, MD & CEO, Vodafone India said,
"We are delighted to partner with Videocon Wallcam to introduce India's first 4G enabled & bundled CCTV solution. Our exclusive, proprietary platform for IoT, powered by Vodafone SuperNet 4G will deliver a convenient and seamless user experience."
Mr. Arvind Bali, CEO, Videocon Telecom said,
"We are pleased to partner with Vodafone for this industry first 4G bundled CCTV solution. For any IoT based solution, seamless connectivity for the connected devices is the key, and our obvious choice basis their global IoT expertise and experience was Vodafone. 4G connectivity will make CCTV solution ubiquitous and will change the way this solution will be used."