Delhi Metro prices are soaring again with an increase of up to Rs. 10 on the existing metro fare, under the second phase of revisions. The Delhi Metro prices have been hiked for the second time under the revised rates that came into effect from May earlier this year.
While Delhi Metro has long been a favourite mode of commute for many people, the rising prices may question its very purpose. Earlier, we had to pay Rs. 10 for up to 2KM journey, Rs. 15 for 2-5 Kms, Rs. 20 for 5-12 Kms, Rs. 30 for 12-21 Kms, Rs. 40 for 21-32 Kms, and finally Rs. 50 for beyond 32 Kms.
New Fares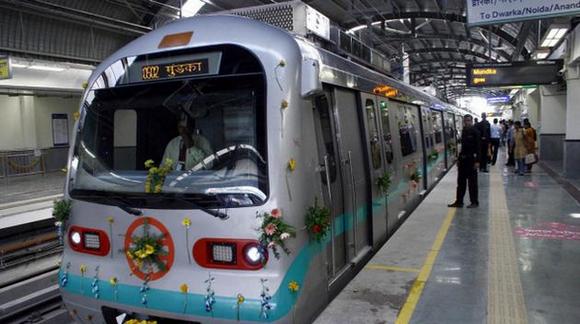 With the new prices, you will now have to pay Rs. 10 for 2Km, but beyond that, there will be an increase of up to Rs. 10 with each slab. While this overall increase may not be noticeable to some, there are people travelling by Metro to save on a daily commute.
DMRC and Metro Services
The Delhi Metro Rail Corporation or the DMRC is responsible for the active working and expansion of Metro services in Delhi. The hike in fares is a result of a pre-planned fare revision that took place back in May this year.
The fare increase has come in a phased manner where the first hike was applied on May 10 and the second hike (which are the new fares) are to be implemented from October 10. The government and authorities are giving mixed reactions about the fare hike.
The Government's take
While DMRC is doing the fare-hike under a pre-planned phased manner, the Delhi Government has come forward against it. Being a stakeholder in the Delhi Metro, the CM of Delhi, Mr. Arvind Kejriwal has come forward in favour of an audit of DMRC.
The Delhi CM has argued stating that electricity providers were also raising prices in the cover of fake losses, so DMRC audit might reveal another aspect of the story. DMRC has also been advised to generate revenue from advertising, food courts and other services on the metro premises.
While this was Delhi Government's take, the Central government has gone ahead to call the Delhi Government's requests as 'dirty politics'. It looks like the fares will definitely be increased despite the Delhi Government's demand of an audit of DMRC.