Apple has rolled out the iOS 11.1 update for iPhone and other compatible devices. The update includes new emojis, a handful of new features and bug fixes. The iOS 11.1 update is already available for download for all the compatible iPhones and iPads which include iPhone 5s and later, all iPad Air and iPad Pro models, iPad 5th generation, iPad mini 2 and iPod touch 6th generation.
Apple has updated the built-in keyboard with iOS 11.1 update which now offers multiple emoji symbols while using an emoji-related word. The update also brings the fix for Krack Wi-Fi hack vulnerability. Moreover, it brings back support for 3D Touch as well. So, users can access the app switcher by pressing on edge of display.
You can check out the complete changelog of iOS 11.1 below.
New Emojis
Apple has added more than 70 new emoji characters including new food types, animals, mythical creatures, clothing options etc. Some of the newest emojis include Face with Monocle, Man Fairy, wizards, mermaids, vampire, gender-inclusive emojis for a child, adult, older adult and a lot more.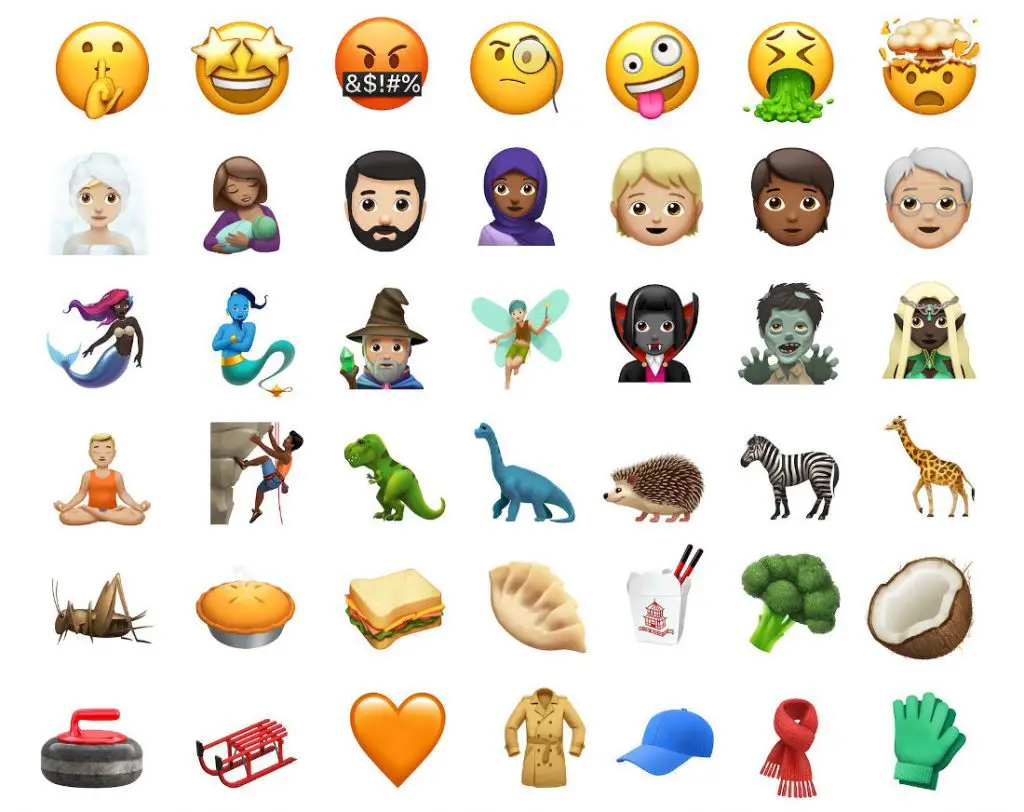 Fixes for Photos
The iOS 11.1 update resolves an issue that caused some photos to appear blurry. It also addresses an issue that was making Live Photo effect slow. Furthermore, it fixes an issue that could cause some photos to not display in the album after restoring from iCloud.
Accessibility Improvements
The update improves braille support for Grade 2 input and VoiceOver access to multi-page PDFs. It also improves VoiceOver rotor actions menu and announcing of incoming notifications. It fixes an issue for some users where alternative keys were not displaying while using VoiceOver with Touch Typing.
Other improvements and fixes
The iOS 11.1 update adds back support for accessing the app switcher by pressing on edge of display with 3D Touch option. It fixes an issue that showed cleared mail notifications on lock screen. It also comes with fixes for issues like preventing data from being moved between managed apps and some 3rd-party GPS accessories that caused inaccuracies in location data.
It also resolves issues related to Apple Watch as well, including fixes for settings for Heart Rate notifications which were appearing in 1st generation Apple Watch app and app icons were not appearing in notifications on Apple Watch.
How to upgrade to iOS 11.1?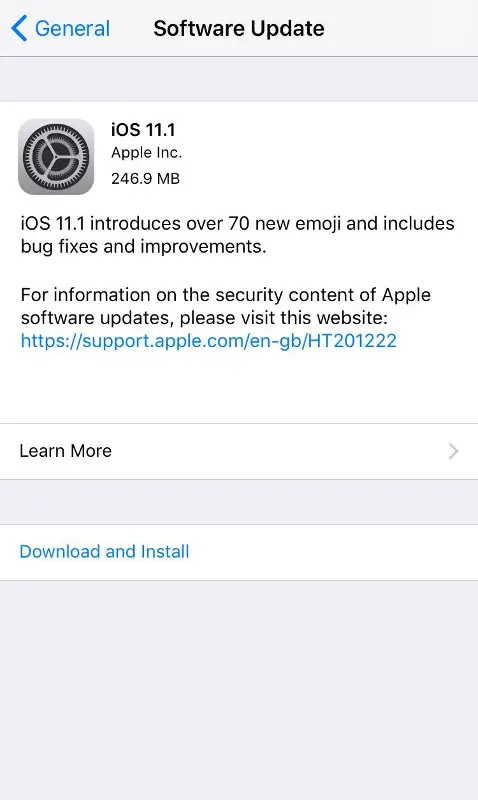 The iOS 11.1 update is about 247MB in size that may vary depending on the device. It is available as OTA update. To upgrade your device to iOS 11.1 you need to go to Settings > General > Software Update. After that click on download and install option when your device shows the iOS 11.1 update. When the download process is over, click on install.