We have been hearing about WhatsApp for business for a long time now and as per recent reports, it is going to be launched soon. The company has revealed more details about the upcoming Business app, including information on how to identify verified Business accounts and how to block them. The app will allow users and businesses to communicate with each other using the messaging platform.
Earlier, in October WhatsApp had clarified about its Business app feature. The Facebook-owned company officially announced that the service will be introduced as a standalone app separate from the existing app. While the feature is in the testing phase, it is said that the service will be launched soon dubbed as WhatsApp for Business.
How will WhatsApp for Business work?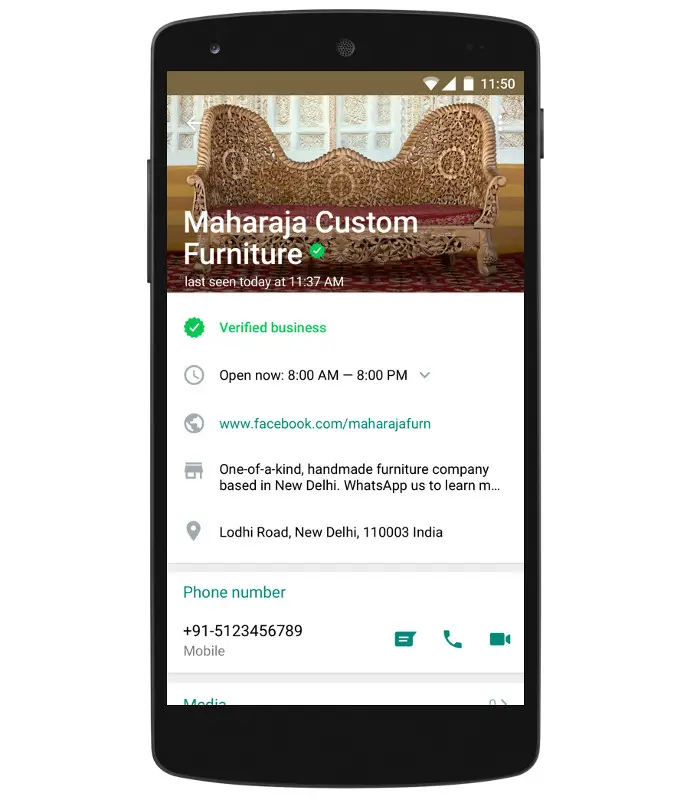 As mentioned, WhatsApp Business will be different from the regular WhatsApp and its logo has been changed from the calling symbol to "B" inside the green bubble. In a new FAQ published on its site, the company now explains how the app will work. First of all, business owners need to register for WhatsApp Business with their mobile number which they are not using for their WhatsApp account.
The company further explained how to identify verified Business accounts from unverified ones. As per the company, a verified account has a green checkmark badge in its profile and business accounts with a green badge are verified as an authentic brand.
"A verified account has a green checkmark badge in its profile. A business account with a gray question mark badge in its profile means the account is using the WhatsApp Business app but hasn't been confirmed nor verified by WhatsApp," the company said.
Moreover, the app has other interesting features as well including auto responses, blocking non-verified accounts, chat migration, and analytics.
"We also provide you with the tools you need to control your experience with businesses. You can block business accounts and report them as spam at any time, right within the chat," the new FAQ on WhatsApp website said.