Chinese manufacturer Vivo in partnership with Synaptics has showcased the first ever phone to feature an in-display fingerprint scanner at the CES 2018. The 6-inch bezel-less smartphone, which appears to be Vivo X20, makes use of the Clear ID FS9500 sensor within an OLED display. Vivo says it has positioned the sensor in the most appropriate place, right in the place of Home button.
Vivo had showcased a concept phone with an under-display fingerprint sensor provided by Qualcomm at last year's MWC in Shanghai. However, that sensor wasn't as responsive as Vivo wanted it to be, so they have now teamed up with Synaptics.
Synaptics has said that the sensor takes just 0.7 seconds to recognize and authenticate the fingerprint. The sensor seems to have been tested on various devices at CES. This latest fingerprint scanning tech from Synaptics enables users to unlock their smartphone through one-touch fingerprint scanning directly on the smartphone's display.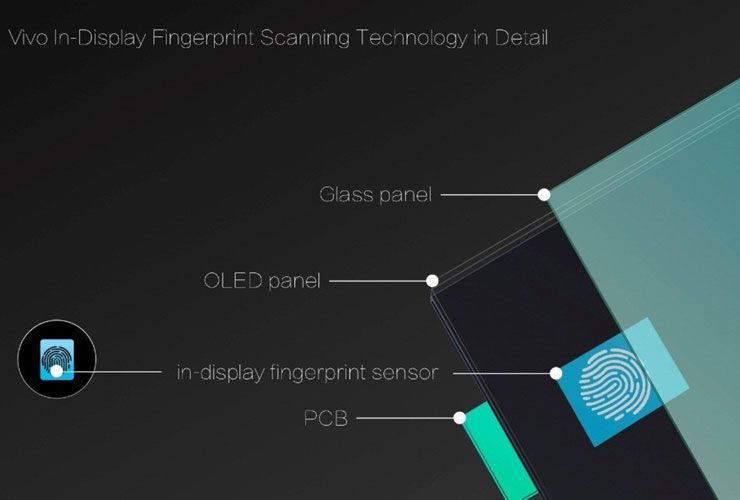 The in-display fingerprint sensor will solve the industry's challenge of providing high screen-to-body ratio with the positioning of the fingerprint scanner. Samsung was forced to move the fingerprint scanner to the back in a very uncomfortable position on its Galaxy S8 devices because of its infinity display.
Now, with this latest technology, users can just press the fingerprint graphic on the screen to perform unlocking, payment, and other tasks. When fingerprint recognition is not required, the graphic of the fingerprint will be invisible and will not ruin the overall visual experience.
As for the smartphone, Vivo has said that the smartphone is ready for production. Apart from its highlight in-display fingerprint sensor feature, nothing else is known about the phone as of now. As per Vivo, the handset will be announced early this year although the exact date has not been known yet.
"Today's showcase of a ready-to-produce in-display fingerprint scanning smartphone featuring an optical fingerprint sensor is a big leap forward in bringing consumers this long-awaited, futuristic mobile experience. We are very excited to make it available to consumers soon," said Alex Feng, Senior Vice President, Vivo.