Many people have a misconception that regularly clearing web search history from the browser is enough to remove their old data from Google's servers. However, it's much larger than what we usually mistake it for.
Well, Google has been logging your each and every search, be it on Google, YouTube, Google Assistant, or even on Google Maps as your Google Activity since 2005.
While the recorded activity helps Google build a personalized experience for you, it also benefits the company in building a profile to target you with ads. That being said, Google does offer its users to have complete control over their data.
So if you are not comfortable with Google storing your data, here's how you can check and delete your Google search history (or Google Activity) permanently.
Check your Google search history
1] Visit myaccount.google.com in your preferred browser either on mobile or desktop. Sign in to your Google account (if you aren't already logged in).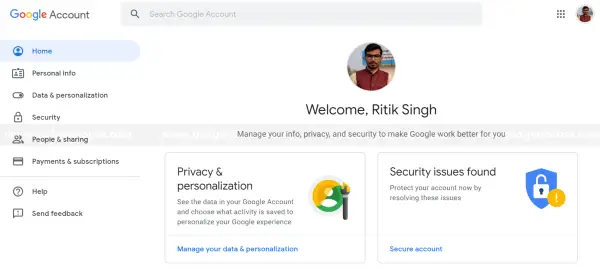 2] Navigate to Data & personalization section through the left sidebar and select Web & Activity under Activity Controls.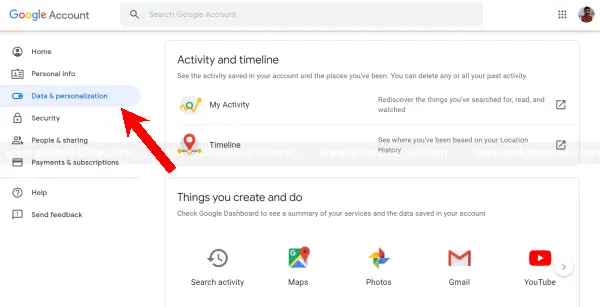 3] Now, scroll down and click on My Activity under Activity and timeline section.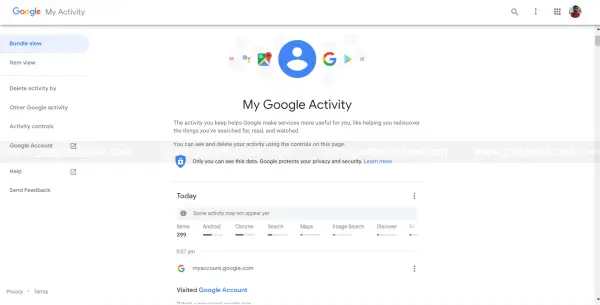 Here, you can view all your activity on Google services, including things you've searched for, websites you've visited, apps you've opened, locations searched on Google Maps, and more so far.
Delete your Google search history
1] To delete a particular activity in the My Activity section, tap the three dots beside the respective search/ activity and hit the Delete button.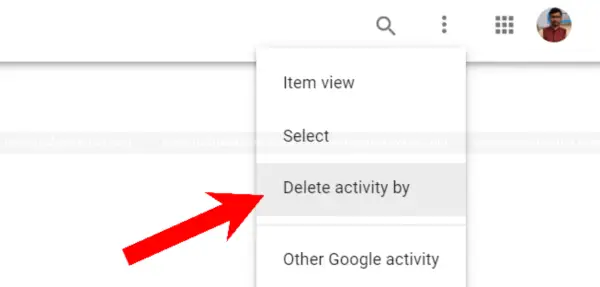 2] To delete in bulk, tap the three dots given on the top right corner of the screen and select Delete Activity By.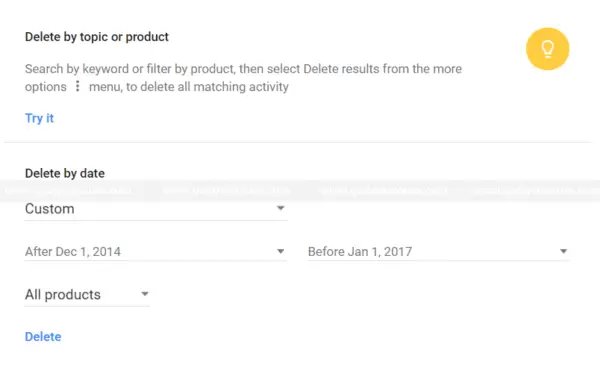 3] Now, below "Delete by date," select the down arrow and define the time range. If you want to delete your entire Google history, select All Time. You can also specify the product you wish to remove your activity from or can leave it to All products by default.

4] Tap on Delete. That's it; All your Google activity, including searches on Google services, will be erased from the platform.
Note: Deleting history will also wipe your saved passwords and you'll have to re-login to all of the sites you had saved passwords for.
Also, even if you delete all or some of your activity, Google will still maintain some data about for what you've used its services. For instance, if you use Google search to search for GadgetsToUse, it'll keep a report of the fact that you used Google search to search for something at that particular date and time, instead of storing what exactly you've searched for.
Disabling Google History altogether
You can further disable history tracking for all your Google's services, using the steps mentioned below. However, note that this might affect your Google apps, and some features like Assistant may not work altogether.
1] In the same My Activity tab, click on Activity Controls in the left sidebar.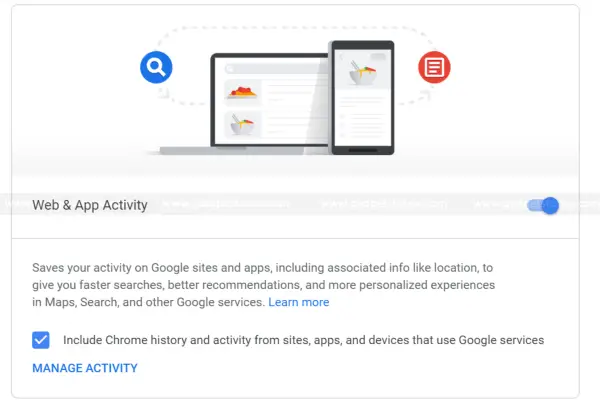 2] Search for the Web & App activity section and flick the toggle button beside the same. Tap on Pause to confirm when prompted, and you're good to go.
Do note that Google still logs every search query along with your IP address, even if you've paused Google history. However, disabling this feature will prevent anyone from having access to your Google account from viewing your search history. 
How to clear your Google browsing history
If you're here for just cleaning up your browser history, follow the steps below:
1] Open Google Chrome on your computer.
2] At the top right corner, tap the three-dot menu and navigate to Select More Tools > Clear Browsing Data. You can also open it by using CTRL + Shift + Del key combination.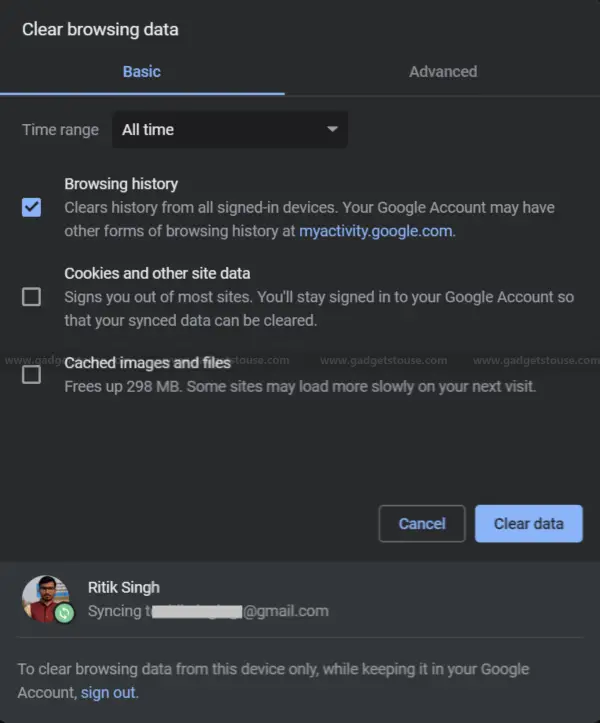 3] Choose between Basic & Advanced options and select the amount of history you want to delete. Now, tap on Clear Data.
Wrapping Up
So this was a short guide on how you can view and delete your Google history or disable it altogether. That being said, what are your thoughts on Google when it comes to the user's privacy? Let us know in the comments below. Also, feel free to reach us in case of any doubts or queries.
Also, read How to Delete Your YouTube Watch History.