Xiaomi lately announced the MIUI 11 in India alongside the Redmi Note 8 and Redmi Note 8 Pro. The new iteration of the company's custom UI, which was unveiled in China last month, offers several upgrades over the MIUI 10. That said, let's have a look at top MIUI 11 features, list of supported devices and the official update rollout roadmap.
Top MIUI 11 Features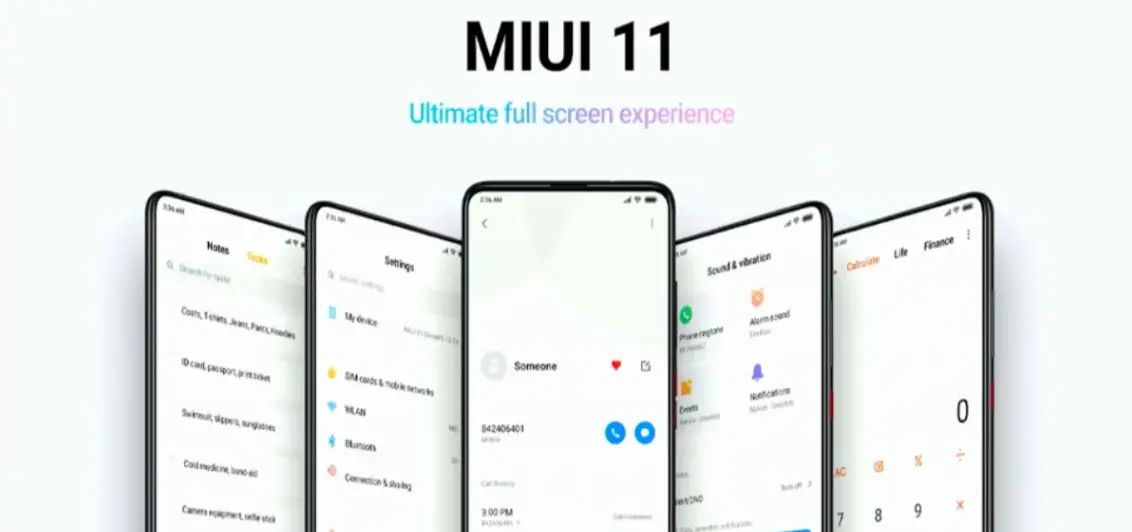 The latest MIUI, built on top of Android 10, comes with a number of exciting features and changes with regards to visuals and processing. Out of all the upgrades, here are the top five MIUI 11 features that are worth taking note of.
1] Visual Changes
The new UI aims for a minimal look while maintaining a highly intuitive nature. Certain elements, including notification panel, home screen, and settings menu, have been redesigned to match the simplistic profile.
There's a new Dynamic Font-scaling feature that allows users to change the size of the text based on the display content. This improves the readability of the content displayed on the screen while enhancing visibility at the same time.
Another major upgrade includes a System-wide Dark Mode with Dark Mode scheduler, inspired from stock Android 10 and iOS 13.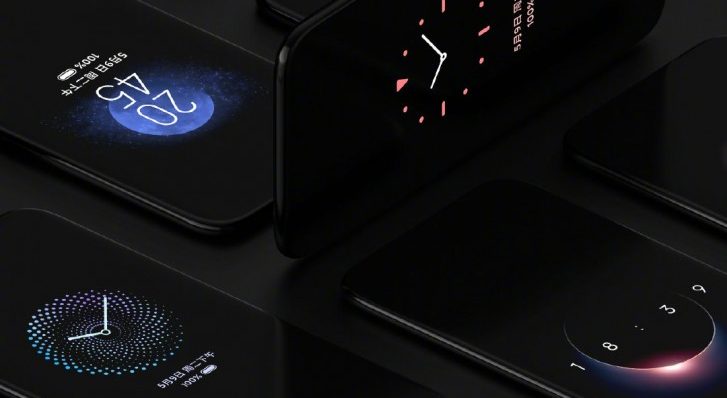 Further paying attention to visuals, Xiaomi has added a couple of new Always-on-Display presets with personalized texts, dynamic clock styles, and unique patterns. The latest update also adds edge lighting on the lock screen that will glow as soon a new notification arrives on your Xiaomi phone. As of now, this feature is only aimed at phones having OLED displays such as the Redmi K20-series.
Amongst other features, the MIUI 11 offers lock screen personalizations and a redesigned Notification Light, i.e., notification alerts through on-screen notification effects when idle. Plus, there's a Wallpaper Carousel, and new Dynamic Video Wallpapers using which you can set any videos as wallpaper on the screen. Xiaomi has also tweaked the file manager to show thumbnails of files for easy searching, followed by a floating calculator and upgraded To-do functionality.
2] Dynamic Sound Effects
With MIUI 11, Xiaomi is introducing new dynamic sound effects for Alarms. This employs soothing ambient sounds from nature, such as the chirping of birds while the alarm tries to wake you up. Plus, the sound will change to match with the time of day.
3] Mi Share File Transfer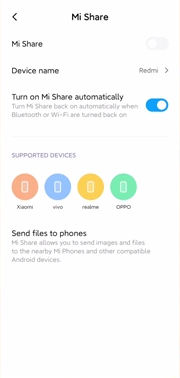 Lately, Xiaomi, Vivo, and Oppo announced a partnership for cross-brand file transfer technology. This involves the Mi Share on MIUI 11 that lets you share files at high speeds without any third-party app.
It uses Mobile Point-to-Point Fast Transfer Protocol that consumes less power and offers excellent stability. Using the same, you can transfer a wide range of file formats, including photos, videos, music, documents, and more amongst Xiaomi, as well as Oppo and Vivo smartphones.
4] Ultra Battery Saver
Undoubtedly, MIUI always had a power-saving mode. But now, Xiaomi has added a more advanced version of the same, inspired by Samsung's ultra-battery saver.
When turned on, it will restrict almost all power-consuming features, leaving you with basic functionalities, including calls, SMS, and more. It also toggles dark mode and decreases brightness for maximum endurance. Nonetheless, you can choose your own apps which you want to remain accessible within the ultra power-saving mode.
5] Mi Go & Mi Work Suite
The MIUI 11 also brings in preloaded features for working professionals. Out of the duo, the Mi Work Suite offers thumbnail previews for documents and one tap projection to screens. Plus, it also helps users with File sharing, large document transfer, smart screencast, and wireless printing, amongst other features.
Mi Go, on the other hand, is a smart travel assistant that helps users with booking tickets for transport modes like taxis, trains, cabs and also brings in full-fledged currency conversion. Besides, it also doubles up as an extreme power-saving mode, which, when enabled, allows for a standby time of up to 24 hours with only 5% battery life.
6] What's more?
In addition to the above-discussed features, the MIUI 11 also packs in-
Quick Replies- It lets you reply to a message or call without leaving the video or game on the screen. You can also reply to conversations in the stock messaging app and WhatsApp in a small window while continuing with your work.
Upgraded Calculator- Gets floating interface alongside the ability to calculate age, EMI, GST, and split bill.
Mi Life- A health app that includes a step tracker and women's health tracking features.
Screen Time- Xiaomi's iteration of Digital Wellbeing that will allow users to track and limit the time spent on their smartphones.
Smart Password Filling- An alternative to Google Password Manager.
Mint Keyboard-Xiaomi has partnered with Bobble to offer enhanced communication experience with over 25 Indic languages, real-time emojis, and a translation feature.
Family Guard and Children's Space- security and privacy feature for family and children.
Wireless Printing- print your documents and pictures wirelessly through a supported printer.
Game Acceleration- for improved experience while gaming.
Camera Features- Creation of photo movies and AI-powered best of images picker.
MIUI 11 Update RoadMap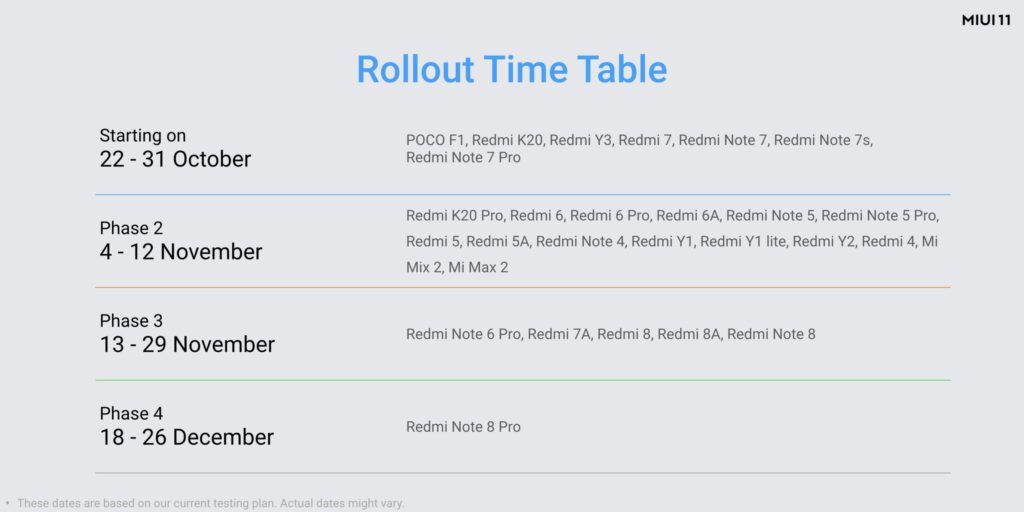 Xiaomi has also announced the MIUI 11 update rollout schedule for Xiaomi devices. As for now, the MIUI 11 public beta has already started rolling out for devices from September 27, while the final version will begin rolling out starting October 22.
The rollout for Global Stable ROM will be done in four different phases with phones from over the past two calendar years. The list of Xiaomi devices getting MIUI 11 update is given below.
Initial Phase 1 (22 – 31 October)
POCO F1
Redmi K20
Redmi Y3
Redmi 7
Redmi Note 7
Redmi Note 7s
Redmi Note 7 Pro
Phase 2 (4 -12 November)
Redmi K20 Pro
Redmi 6
Redmi 7 Pro
Redmi 6A
Redmi Note 5
Redmi Note 5 Pro
Redmi 5
Redmi 5A
Redmi Note 4
Redmi Y1
Redmi Y1 Lite
Redmi Y2
Redmi 4
Mi Mix 2
Mi Max 2
Phase 3 (13 – 29 November)
Redmi Note 6 Pro
Redmi 7A
Redmi 8
Redmi 8A
Redmi Note 8
Final Phase 4 (18 – 26 December)
Wrapping Up
So this was all about MIUI 11 features, supported devices, and official update roadmap by Xiaomi. By the way, is your phone getting MIUI 11? If yes, what feature are you excited for the most? Let us know in the comments below. Also, feel free to reach us in case of any doubts or queries.
Also, read How to Install MIUI 11 on Xiaomi Smartphones.