MIUI 11 has been announced last month alongside with the Redmi Note 8 Pro in China. After the announcement, there are a bunch of smartphones that already got the update in India. Xiaomi is planning to update most of its smartphones to MIUI 11 before the end of this year.
The MIUI 11 comes with a lot of new features including the ones from Android 10. Some of the smartphones are not getting the Android 10 as the base of MIUI 11 update like the Redmi Note 7 Pro.
Here are some features which you are going to get on your smartphone after the MIUI 11 update based on Android 10.
New user interface
MIUI 11 comes with a somewhat new user interface, you will get the Poco Launcher as the default launcher. The home screen, the drawer, and the notification share will look the same as before. The user interface of system apps is what changed a bit; you get a new dialer, contacts app, new settings menu and more.
You get some new features as well like the native screen recorder and the new game booster. The game booster has some in-game customization as well so you get customized performance for every game. Also, you can change themes and wallpaper from the theme app to change the look of your home screen.
Animated ambient display
Xiaomi focused on its new dynamic ambient display feature in MIUI 11 promo video. The new themes for the Ambient display are dynamic and animate when pops up in screen off mode. There are a bunch of new themes to choose from which are all built right into the settings.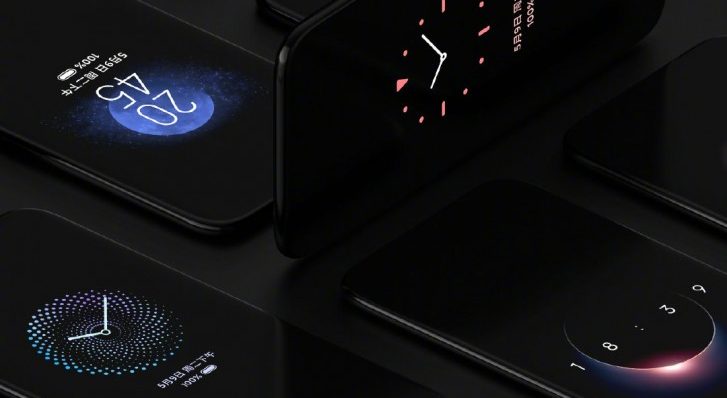 The old static themes are still available if you want them to put it on your smartphone ambient display. The dynamic ones change every time you lock your phone. Other than that, you get notifications count and battery percentage on ambient display which you can disable.
Display Edge Notifications
Since every smartphone is going full screen, there is a lot less space left for the notification LED. So, Xiaomi is thinking of completely removing the notification LED and will notify you of notifications by lighting up the display edges. It works on all the Xiaomi smartphones which come with AMOLED display, not just the curved ones.
There are a bunch of new themes available here to customize that too so you get that nice animation on your display whenever you get a notification. This will look cool on the curved edges display as well. There might be more themes for edge notifications in the future to choose from.
Video Wallpaper
Xiaomi has added new functionality which some of you might be craving for on your smartphone. I am using a third-party application to get this feature on my smartphone from quite a ling. There are a bunch of new video wallpaper available in the Themes app and if you want, you can choose your video as well.
Document viewer
Xiaomi has added a new native document viewer in MIUI 11 but which will let you open all kinds of documents. This app also lets you preview the documents in the thumbnails as well so you know which document you are going to open. If you are using a third-party document viewer all this time then you won't be needing it in MIUI 11.
Screen recorder
Since every smartphone is coming with a native screen recorder to record gameplays. MIUI 11 also comes with a native screen recorder which will also record the system sounds. It records in full HD resolution at the highest bit rate possible and you get to record system sounds as well.
Game Booster
The MIUI 11 comes with a game booster to enhance the performance of the games you play on your smartphone. The new game booster comes with a library of all the games and you can customize the performance of each game separately. You also get a feature to change the display sensitivity per game to get the best gaming experience.
Mi-Share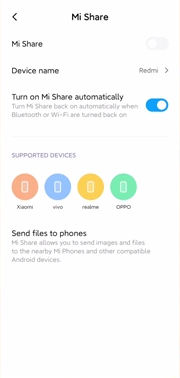 Mi Share is the feature that was leaked a bunch of times before saying that it works with a bunch of smartphone brands like Oppo, Vivo, Xiaomi, and Realme. This is the universal file share feature which lets you share files between smartphones without installing a third-party app.
Dark Mode
The system-wide dark mode is one of the most needed features on Android 10 Q and its finally here. The toggle for system-wide dark mode is available on the notification shade so you can enable it from anywhere. This feature might not be available for all smartphones since every smartphone is not getting the Android 10 base for MIUI 11.
Screen Cast features
The new screencast feature lets you cast your smartphone's display to a bigger display with keeping all the private notifications to smartphone display only. The private things like notification won't be showing on the bigger display. This feature comes in handy when you are casting some presentations on a bigger screen in a meeting.
Miscellaneous Features
The features list haven't ended yet, there are several more feature updates that will make your smartphone experience better.
Starting with the new Tasks app which lets you have a to-do list for you without installing any third-party app for that.
The calculator has been updated with a floating feature so you can use the calculator over other apps without minimizing any of them. The calculator also comes with some predefined calculation scenarios like Age, EMI, GST and Split a bill.
Mi Life is a feature comprised of three functionalities; Steps, Women Health, and Quick replies. A Step tracker is pre-built which does as the title suggests and can be accessed from the app vault on the home screen. The Women Health feature is a calendar to track the menstrual cycle. The Quick Replies feature lets you reply to a text message without leaving the current app. It opens a small window to reply to all your texts and it comes handy while you are playing games.
After that, we have some new self-explanatory features in MIUI 11; Natural Sound, Nature Alarm, Gallery Monthly view, Wireless Print, New Game Turbo, New Panchang, Dual Clock, Mi Share, and New Casting Features.
Wrapping up
These were the amazing features of the MIUI 11 which XIaomi released for smartphones. The update has been rolled out to a lot of smartphones already and if you haven't got the update yet then stay tuned. You can manually update your Redmi K20 Pro by downloading the update, all the steps are listed here.