Just like Facebook, Instagram lets you connect your account with third-party apps and services. Now, you might have used your account to log in into some app in the past, and even if you've stopped using it now, it's likely to remain authorized to your profile.
For instance, you may have used your account in apps to see your unfollowers, manage multiple social media accounts, for feed automation and scheduling, or logging into dating platforms. These apps stay linked and can access your personal information even after you've uninstalled them from your phone.
Therefore, to keep your privacy and get rid of services you no longer use, it's essential to revoke these services from your account. In this article, let's see how you can remove authorized apps on Instagram. Read on.
Remove Third-party Apps on Instagram
While Instagram does offer an option to remove authorized apps from your account, it's currently limited to the web version. And hence, you won't be able to do this on the Android or iPhone app except for your phone's browser.
Step by Step Guide to Remove Third-party Apps on Instagram
1] On your PC or Mobile, open the web browser of your choice and head to Instagram Web.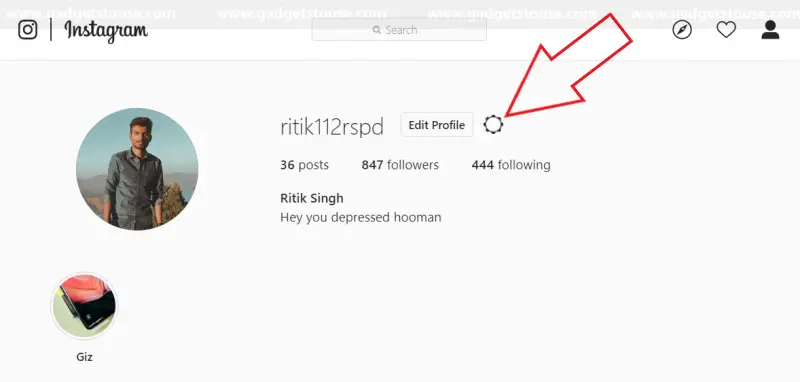 2] Hit your avatar on the top right of the screen to go to your profile section. Here, tap the Gear icon next to the 'Edit Profile' button.
3] A pop-up menu will appear on your screen. Choose Apps and Websites from the list of available options.
4] On the next screen, you'll see the apps and websites that are currently authorized to access your account.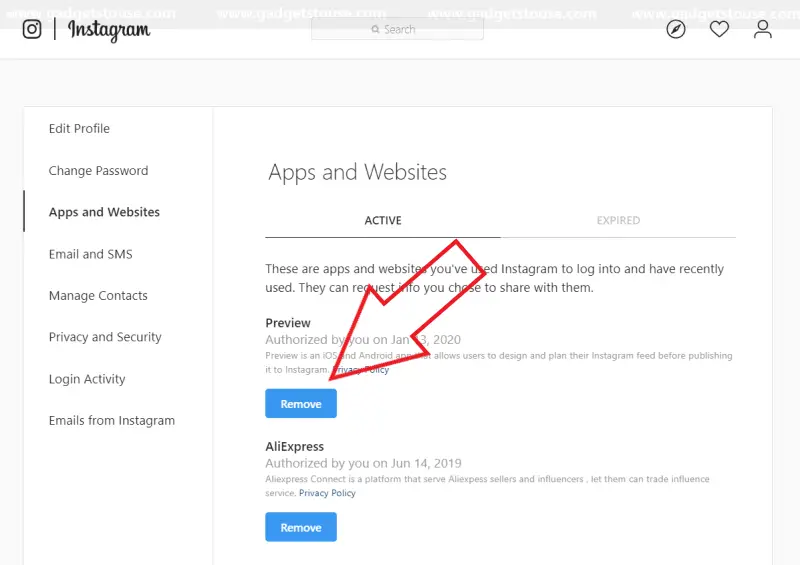 5] Look for the app that you no longer use and want to revoke access for. Then, click the Remove button under the app and confirm when prompted. Do the same for other applications if required.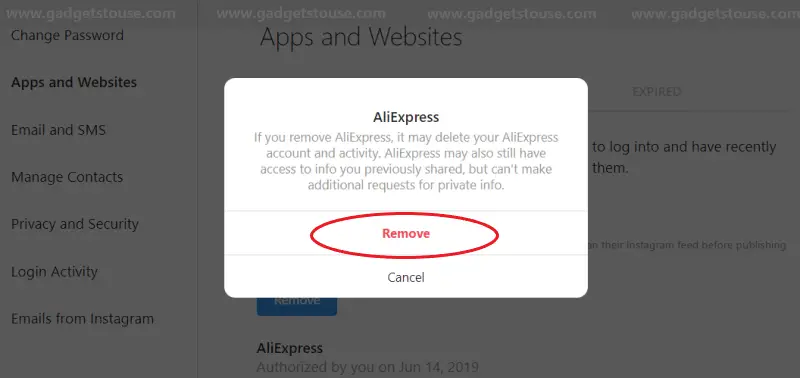 That's it; the app you disconnected from your account will no longer be able to access your profile information. Though, it may still have access to the info you previously shared.
As a matter of fact, Instagram automatically marks apps as expired if you haven't used them in a while. They can be seen in the Expired section under Apps and Websites menu.
Wrapping Up
So, this was a simple guide on how you can remove third-party apps from your Instagram account. If you find that a malicious app had entrance to your account, make sure to change your password once after revoking its access token.
Moreover, avoid using your Instagram account in unknown third-party applications. Even if you choose to, do check reviews before proceeding. Keep a tab on your privacy settings and do not enter your account credentials on links sent by someone else, unless you verify the site URL and security certificate. Follow the necessary precautions, and you're good to go.
Also read: What is Instagram's Restrict Feature and How to Use It?