If your laptop's webcam is not very good and you suddenly got an important meeting with your boss and colleagues. You can easily use your Android smartphone's camera as your webcam for your PC. This will give you a great webcam quality. You don' have to connect your phone to your smartphone using wire.
This is a completely wireless process and it doesn't use your data as well. You can use any Android smartphone whether it is a flagship one from 2020 or one from 2018 but it should be running at least Android 7.0 Nougat. The app is free to use as well so you don't have to pay for anything.
Also, read: How to Use Your Old Smartphone as Home Security Camera
Steps to use your Android phone as a webcam for PC
Download the DroidCam Wireless Webcam app from Google Play Store on your Android smartphone.
On your PC install the Windows client for this app to work properly.
Once both installed, launch the app on your phone.
By default, the rear camera is selected, just go into the settings and switch to the front camera.

Now, on PC launch the client and put the device IP and port correctly and click the Start button. This will be displayed on the app on your smartphone.
There you go, you can now use your smart phone's camera as your webcam on your PC.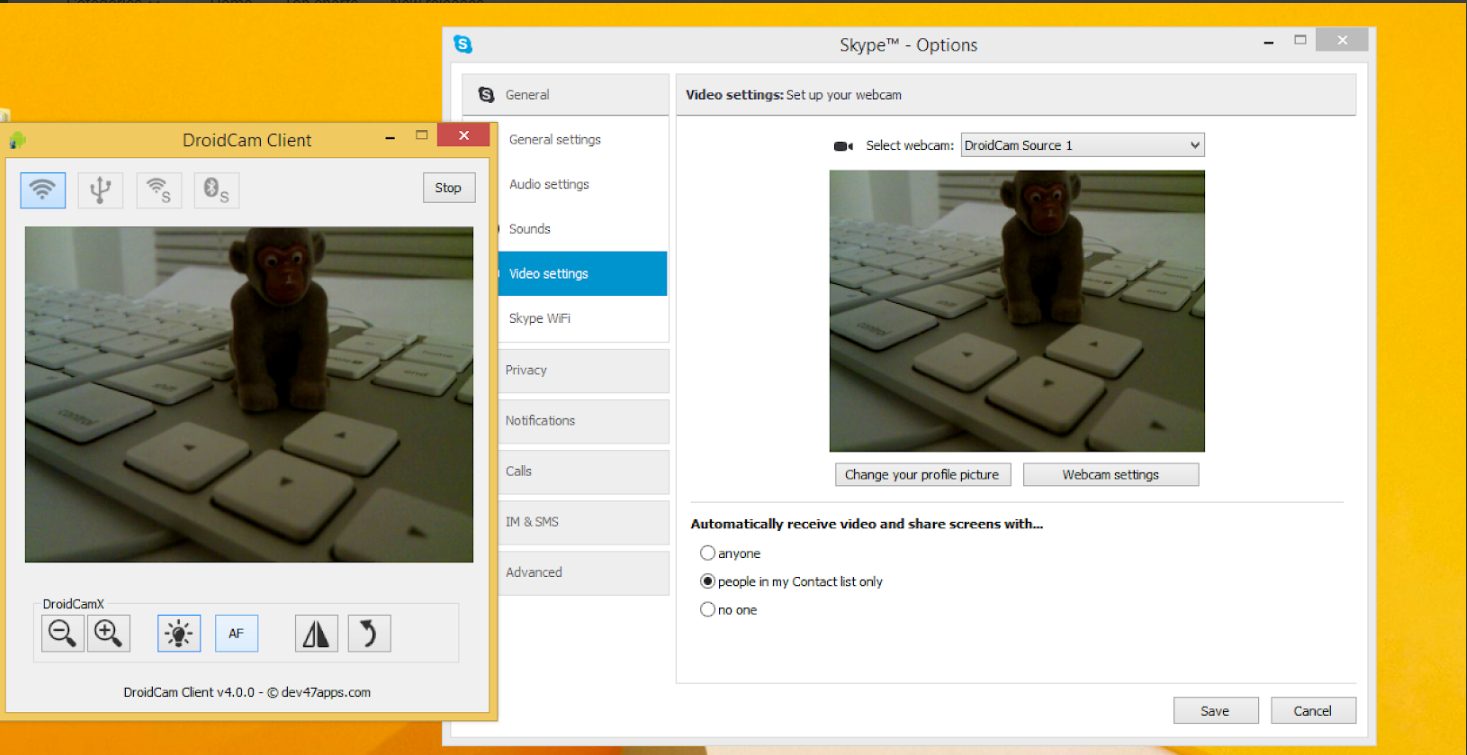 The PC client of the app has all the controls which you might need to customize your smartphone camera view.
Also, read: How to Use Your Smartphone As Mic For Your PC
Wrapping up
To use the camera on all the apps, you need to select this camera in every specific app you want to use this camera on. This app is free to use and there is a time limit or anything you could think of.
You can also check: Use your Smartphone camera as a Magnifying Glass