YouTube is one source of entertainment that got everything for everyone. There are thousands of good creators and millions of hours of content to watch. But one thing which annoys almost everyone on YouTube after the recommendations are ads between the videos.
We are perfectly fine with one ad on a video and we respect that because that's how those creators are making money. But recently the number of ads got so high that to watch a 5-minute video, you have to watch a 3 minute of ad clip because it is not skippable.
So today we are going to tell you how you can remove ads while watching videos on YouTube on your desktop.
YouTube Premium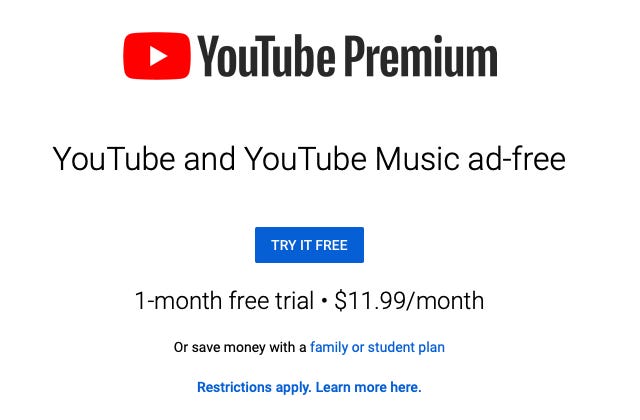 YouTUbe Premium is a service that Google offers you to remove ads from the videos. If you want to support the creators and still want to remove ads then you should go for the YouTube Premium. You will also get access to the Premium exclusive content from YouTube. You get one month free if you buy YouTube Premium service which is amazing.
How to Block YouTube Ads in Chrome
Most of you will be using the Google Chrome browser so here is a guide to tell you how you can install an Adblock extension to remove ads on YouTube.
Open Google Chrome and go to Chrome web store.
To install the one you want, click Add to Chrome button beside the extension.
Once installed, it will automatically start to remove ads from YouTube videos.
How to Block YouTube Ads in Firefox
If you are not using Google Chrome browser for some reason on your desktop then here is a trick for Firefox browser.
Open the Mozilla Firefox browser and open the setting menu from the top right corner.
Search for Ad locker in the search box here and you will see a couple of extensions as results.
Select the one which you want to install and click on Add to Firefox.
Also, read- How to Stop Annoying YouTube Video Recommendations
Wrapping up
Once you install these extensions, you will be able to block all the ads from the YouTube website. You will be able to watch videos ad-free and you don't have to pay anything to youtube. In the end, we always suggest you buy YouTube Premium to remove ads and support the creators.