Reliance Jio was teasing the upcoming video conferencing tool for quite some time and the good news is that it's finally here. The JioMeet is the new video conferencing tool released by Reliance Jio. This service is available for all the platforms including Android, iOS, Windows, macOS, and even on the Web.
The JioMeet comes with a bunch of features that the other clients don't have. The best feature is that the JioMeet supports up to 100 participants in a video meeting which is the most any video conferencing service supports till yet. Interestingly, JioMeet's UI and features look just like Zoom.
Steps to Setup JioMeet on Your Phone
1] Download the Jio Meet app from the Google Play Store or Apple App Store.
2] Launch the apps and tap on Signup.
3] Enter your Email, First and Last name, agree to the terms and tap Next. You can use your phone number instead of Email.
4] You will be sent a message with OTP for activation.
5] Once you insert the OTP from the message, your registration will be completed and you will reach the home page.
How to Start your First Meeting on JioMeet
1] Open the Jio Meet app and log in using your credentials.
2] Once logged in, tap on the New Meeting button on the home page.
3] Select the preferences on the next page and tap on Start a Meeting button.
4] Your meeting will begin and here you can add more people using the Participants buttons in the bottom bar.
JioMeet on Web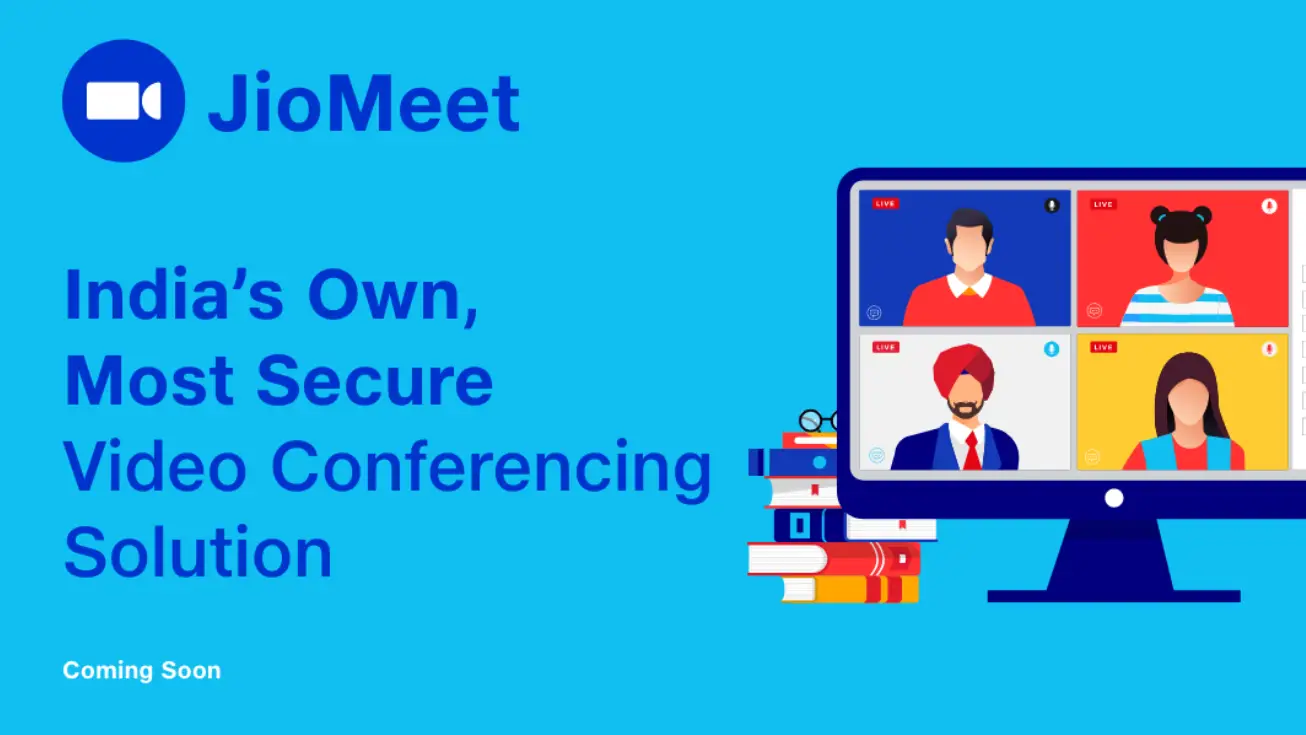 JioMeet is not available right now on browser but we are pretty much sure that it will drop down soon enough. The JioMeet on the browser may have a feature to start meeting without creating an account on JioMeet.
Since the website is not ready, the Windows and macOS version of the Jio Meet also not here yet, we need to wait for a couple of days for that.
Wrapping up
This is how the JioMeet setup is done. You can make your account and start your first meeting. You can add more people to the meeting with a limit of 100 users which is the USP of the JioMeet over all other video conferencing services like Zoom or Google Meet.
Mega Comparison: Zoom vs Skype vs Microsoft Teams vs Google Meet vs Google Duo vs Messenger Rooms